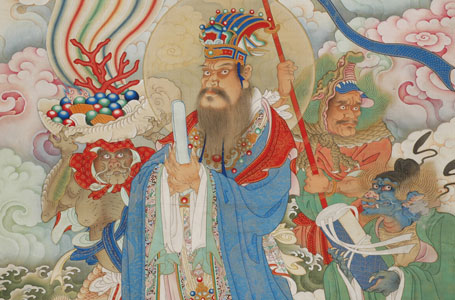 Mon, Jun 23 – Fri, Jun 27, 2014
Mon – Thu, 8:30 am – 5 pm
Fri, 8:30 am – 4 pm
China's Forbidden City and Palace Museum serve as the nexus for investigations of Chinese art, culture, history, geography, and economics during this 5-day summer institute for K–12 educators at the Virginia Museum of Fine Arts. Illustrated lectures complement hands-on sessions, gallery-based activities, performances, creative writing, and more. Discover how this immense walled enclave, which served as the residence of the Chinese imperial family and the center of Chinese government for almost 500 years, reflects China's past, present, and future. Currently teaching/administrating Virginia educators of all grade levels and subject areas are invited to apply to the Institute.
(This institute complements the special exhibition Forbidden City: Imperial Treasures from Palace Museum, Beijing, on view at VMFA from Oct 18, 2014 through Jan 11, 2015.)
Accommodations
Participants are responsible for their own accommodations; a description of lodging located near the Virginia Museum of Fine Arts will be provided.
Optional Academic Credit
Three hours of graduate academic credit are available through the University of Richmond. There are no spaces left in the VMFA Summer Institute for Educators, but if you have already registered and paid the VMFA registration fee, you may still apply for the graduate credit option. To apply for this option, visit their website for information about the requirements for academic credit and a link to the Summer School Application form, which includes the tuition rate.
Registration Fee for Institute (Sold Out)
China's Forbidden City: Past and Present, the 2014 Summer Institute for Educators, is sold out. To be added to a waiting list in case spaces open up, please contact Twyla Kitts at 804.204.2662 or e-mail twyla.kitts@vmfa.museum
The non-refundable registration fee includes boxed lunches, all activities and supplies, and a resource notebook. The institute is suitable for recertification points!

Generously Sponsored by The MeadWestvaco Foundation.
Image: King Sagara (detail), ca. 1740. Chinese, Qing dynasty, Qianlong period (1736–1795). Hanging scroll; ink, color, and gold on silk. Arthur and Margaret Glasgow Fund