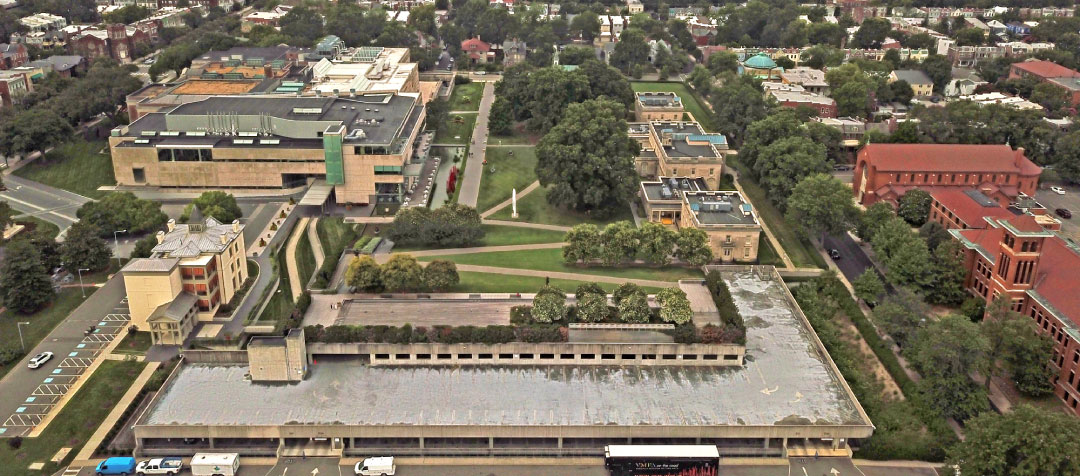 At the Virginia Museum of Fine Arts, we've begun an expansion and renovation project that will enable us to share more art, welcome more visitors, and provide more enjoyment on a seamless journey through the museum's collections. We're delighted to share these exciting plans and keep you abreast of the progress.
In keeping with the museum's Strategic Plan, which is a public-private partnership, the project will include a new addition of galleries and event spaces, as well as renovations to our current spaces. Here is an outline of the project plans:
The new wing of approximately 170,000 square feet will encompass the following:
A second major suite of special exhibition galleries, equal in size to the current Lower Level special exhibition galleries, allowing for continuously ever-changing world-class exhibitions every day of the year
Extensive new galleries for VMFA's growing collections of American art, African art, Native American art, and 21st Century art
Accessible and inclusive designs that welcome visitors and staff of all abilities
A dedicated, private, and flexible special events space with the ability to host 500 people for a seated meal
Additional storage for the museum's growing permanent collections
An additional entrance facing the Sculpture Garden with expanded parking opportunities for visitors
Approximately 45,000 square feet of gallery renovations will include the following:
A more cohesive and seamless presentation of the museum's collections, including new and expanded gallery spaces for European art and East Asian art
Improvements and enhancements to accessibility for audiences of all ages, abilities, and cultures
A dedicated suite of galleries for the photography collection, roughly five times larger than the current photography gallery
A new Frank Raysor Center for the Study of Works on Paper, which will include public study rooms, conservation, matting, and framing studios for works on paper, as well as special storage for works in these media
A wider stage and other refurbishment in the Leslie Cheek Theater to bring increasingly diverse and expanded performances and productions to VMFA
An expanded Art Education Center with new interactive galleries and classroom spaces
Numerous back-of-house renovations to ensure museum operations can continue to support the museum's growing collections and programs
FAQs
VMFA added a new wing in 2010. Why is another expansion needed?
When will construction begin? When will the new wing open?
Will the museum close during construction?
Where will the expansion be located?
How much space will be added with this expansion?
What will the new wing include?
Which spaces in the museum will be renovated?
Will the Sculpture Garden or the Confederate Memorial Chapel be impacted by the expansion?
What changes will be made to Marble Hall?
How will the construction impact the neighborhood around VMFA? Will the expansion include additional parking?
Who is the architect, and how was that firm selected?
How will the project be funded?
Will VMFA charge admission to the new wing?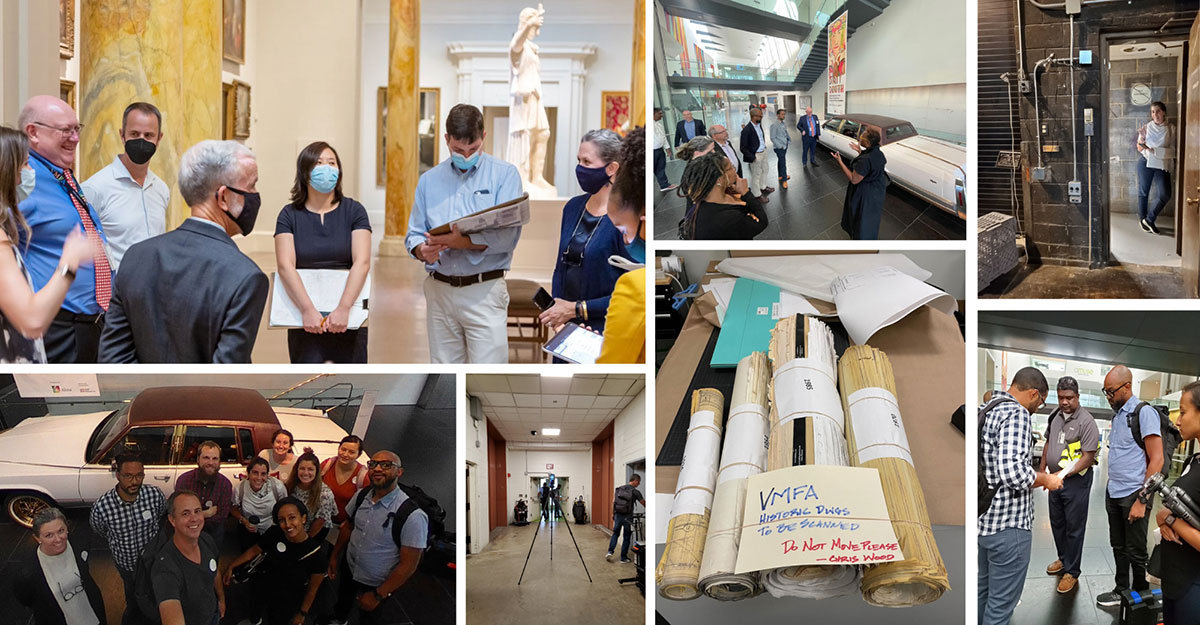 In June 2021, VMFA announced that it had selected the international architecture firm SmithGroup to plan and design its next visitor-centered expansion and renovation project. SmithGroup, one of the world's preeminent integrated design firms, creates exceptional design solutions for healthcare, science and technology organizations, higher education and cultural institutions, urban environments, workplaces, mixed-use and waterfront developments and parks and open spaces.
The award-winning firm's extensive portfolio includes several impressive national museum projects such as the United States Holocaust Memorial Museum Collections and Conservation Center in Maryland, the Detroit Institute of Arts in Michigan, as well as the National Museum of the American Indian and the National Museum of African American History and Culture in Washington, DC. SmithGroup is currently designing the re-envisioned Thomas Gilcrease Museum of American History and Art in Tulsa, Oklahoma. The firm's work is recognized locally as well: SmithGroup designed the concept for the National Slavery Museum at the Lumpkin's Slave Jail Site/Devil's Half Acre for the City of Richmond.