The current presentation of an extraordinary painting by French artist Hubert Robert (1733-1808) from the Saunders Collection alongside another work by the artist from VMFA's collection provides a splendid opportunity to analyze the 18th-century understanding of Mediterranean Antiquity as the wellspring of European culture. Painted twenty-five years apart, these two works respectively capture the tendency of Robert's contemporaries to look to the ancient Greco-Roman past for inspiration and the artist's later nostalgic depiction of ancient monumental architecture as a testimony to the resilience of culture against the ravages of history.
Join Dr. Sylvain Cordier for an in-depth discussion of this spectacular pair of works by the precursor of the neoclassical style in France in the Age of Enlightenment.
---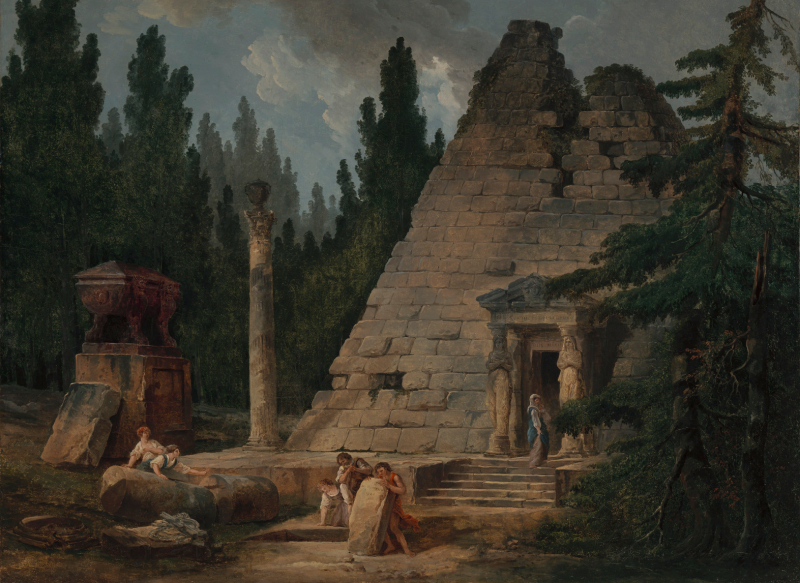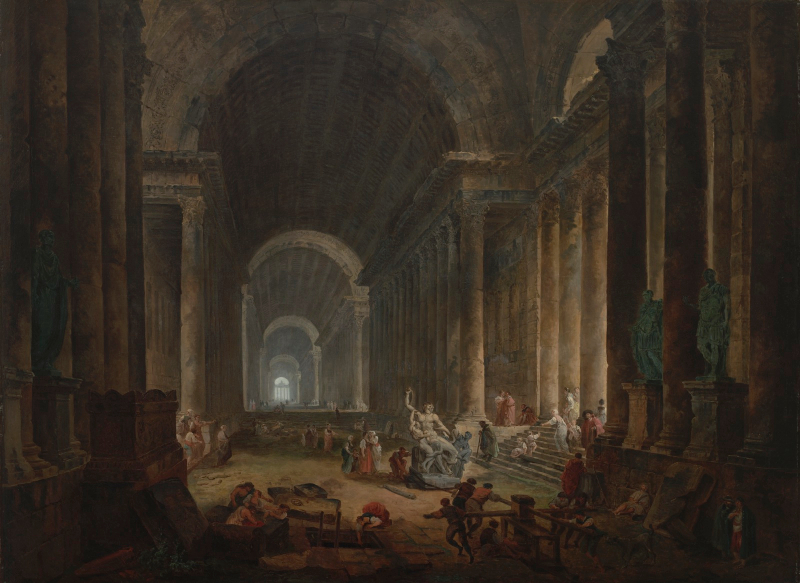 ---
Livestream Option: Can't make it in-person? Livestream the event from the comfort of home. Simply tune in here at the scheduled event time. Free; no registration required.
---
IMAGES Capriccio with the Pyramid of Maupertuis, 1798, Hubert Robert (French 1733-1808), oil on canvas. Jordan and Thomas Saunders III Collection, L2020.6.30.; The Finding of the Laocoon, 1773, Hubert Robert (French 1733-1808), oil on canvas. Arthur and Margaret Glasgow Fund, 62.31.