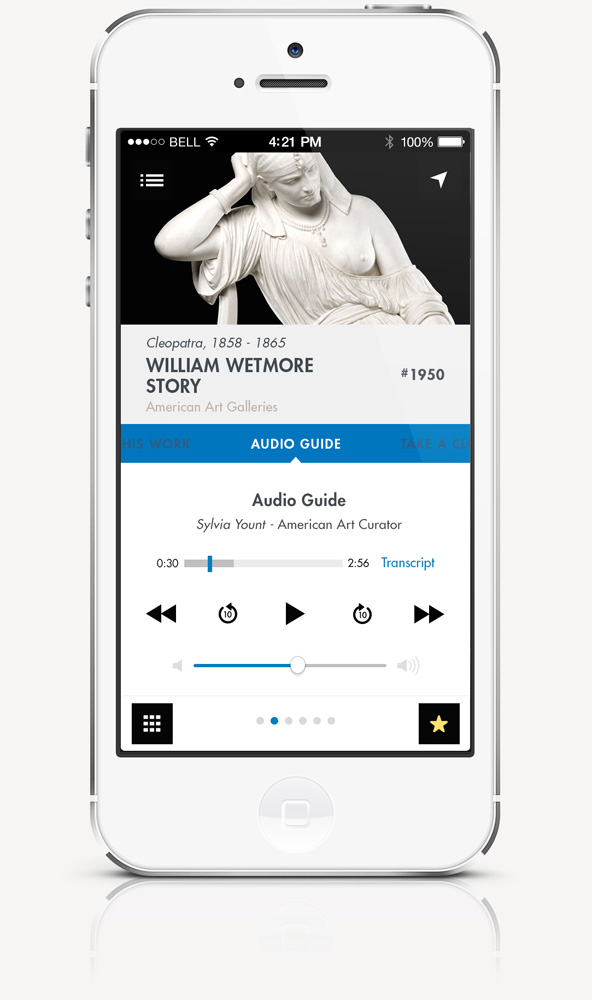 The Virginia Museum of Fine Arts' outstanding permanent collection belongs to the citizens of Virginia and should be enjoyed by everyone. ARTshare is an ambitious, multiyear initiative to expand the museum's digital outreach and make these treasures accessible to more people than ever before. Through innovative tools that enhance the gallery experience and extend it beyond the museum's walls, your donation to ARTshare will enable visitors—both onsite and online—to engage with Virginia's art collection in new and dynamic ways:
Digitize VMFA's extensive cultural assets, making high-resolution images of our 33,000 objects and related archival materials freely available to all
Interpret our encyclopedic permanent collection through a mobile app, revamped website, in-gallery interactives, and an ever-expanding suite of digital educational resources
Integrate arts learning into preK-12 classrooms throughout Virginia by offering teachers resources related to math, history, geography, science, literature and world languages rooted in the museum's collection
Empower all visitors to explore the world-class collections for which VMFA has become known, finding their own connections and inspiration
Your gift to ARTshare will help VMFA reach more people than ever before!
To make a gift by credit card, please contact Erin Sheets at 804.340.1479.
Or, mail a check payable to VMFA Foundation to:
VMFA ARTshare
Virginia Museum of Fine Arts Foundation
200 N. Boulevard
Richmond, Virginia 23220
All gifts to ARTshare are tax deductible.