VMFA Celebrates Native American Heritage Month 2022
During Native American Heritage Month and throughout the year, the Virginia Museum of Fine Arts invites you to join its ongoing celebration of the artistry and cultures of America's Indigenous peoples. From the museum's permanent collection to programs and educational content, there are many opportunities to learn about the art, artists, and cultural contributions that represent the past, present, and future of Native American heritage.
To honor its commitment to inclusive storytelling, VMFA continuously expands its offerings of educational and cultural experiences to include resources and programs that showcase enriching voices and perspectives. Here's a specially compiled list of art experiences, programs, events, and information to immerse yourself in as you celebrate Native American Heritage Month.
---
Native American Art
Online and in the Galleries
Study the works of art online and visit VMFA to delight in a diverse collection of Native American artwork that spans geography, media, cultures, and time—from prehistoric to contemporary.
Study
---
Honoring Land and Peoples
In November 2021, VMFA unveiled a statement of acknowledgement that honors the Indigenous peoples of the land on which the museum is located. Read here the statement that greets visitors at the museum's main entrance and in its Native American Art galleries.
---
Lynette L. Allston,
VMFA Board of Trustees President
and Nottoway Indian Tribe Chief
In 2022, Lynette L. Allston was elected president of VMFA's Board of Trustees. Allston is the first Native American person to hold this position and the first Native American board chair of a top 10 US comprehensive art museum. Upon her election, Allston stated: "I am excited and honored to be elected as the president of the Board of Trustees. The Virginia Museum of Fine Arts tells the story of people and their cultures through art, and it is my hope to continue to offer guidance about Virginia's and the country's rich cultural heritage." Allston also serves as the current Chief and Chair Emeritus of the Tribal Council of the Nottoway Indian Tribe of Virginia, one of 11 tribes officially recognized by the Commonwealth.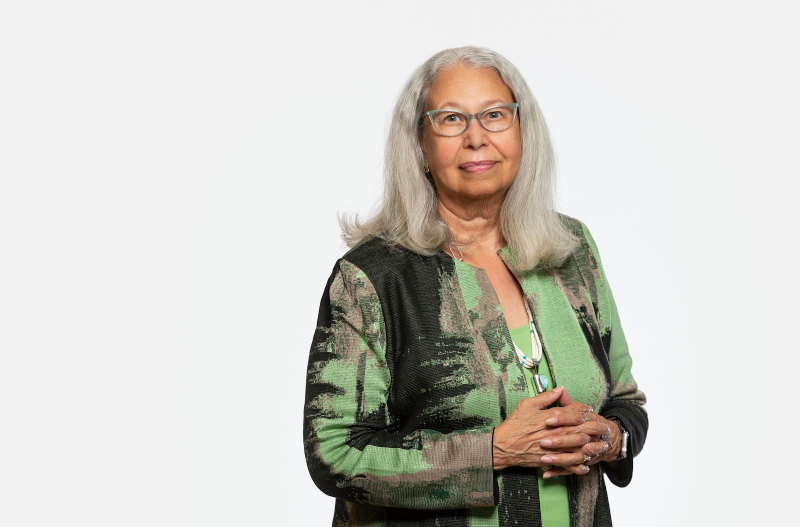 ---
Current Exhibition

Featuring 10 works by contemporary Native American artists, this exhibition underscores the richness and diversity of the contemporary Indigenous experience told through the medium of printmaking.
Interactive Gallery

This interactive exhibition, which explores identity and representation, includes two works by Native American artists.
Events & Programs
---
Activities & Resources
---
Related Videos
---
---
---
---
---
---
VMFA Strategic Plan 2021–25
VMFA is always setting its sights higher and, guided by its latest Strategic Plan, striving to become a more vibrant, inclusive cultural leader.