Now you have more reasons to hang out at VMFA on Friday nights! Head to the museum and enjoy Happy Hour specials on beverages and free half-hour gallery tours at 7 and 7:30 pm. On the first Friday of each month, check out our First Fridays entertainment, too.
---
First Friday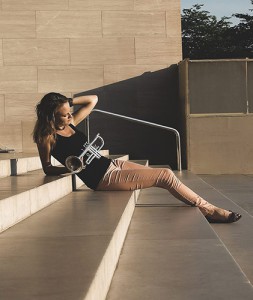 M-Law & The Prophets of Jazz
Fri, February 5, 2016, 6 – 8 pm
Cochrane Atrium

M-Law & the Prophets of Jazz perform an eclectic combination of Jazz influenced music such as R&B, funk, neo-soul, and hip-hop. M-Law & the Prophets of Jazz is a quartet consisting of trumpet, keys, electric bass, and drums. M-Law & the Prophets of Jazz was formed by trumpet and flugelhorn player Mary Lawrence (M-Law) upon completion of her degree in Jazz Trumpet Performance in 2011
---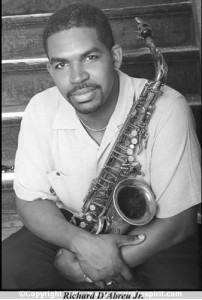 Richard D'Abreu & Jazz in the Spirit
Fri, March 4, 2016, 6 – 8 pm
Cochrane Atrium
The beginning of a "movement" usually goes unnoticed, except by a very discriminating few. Although no one person ever creates a movement, there are pioneers who serve as catalysts. Richard D'Abreu, Jr. is one such person.
In the tradition of great musical masterminds like Quincy Jones, Stevie Wonder, and Andrae Crouch, Richard "sees" what is not there and creates it.
By refusing to be bound by the rules of "pure" musical genre, these legendary figures changed the face and sound of music forever. Their imprint is unmistakable.
---
Butcher Brown
Fri, Jan 8, 2016, 6–8 pm
Cochrane Atrium
Straight out of the underground, a steady rumble is building and it's called Butcher Brown. Pulsing from the nerve center of Jellowstone Studios in Richmond VA, Butcher Brown takes careful note of the history and legacy of jazz and throws caution to the wind with wanton abandon. Garage punk jazz funk on the low end of the dial gives way to delicate and elegant compositions as the band shows off without trying. These are not just players, these are musicians.
---
La vie en rose – An Evening of French Song with the Capitol Opera of Richmond
Fri, Dec 4, 2015, 6–8 pm
Cochrane Atrium
Celebrate the coming of the amazing Rodin by listening to beautiful French art song, arias, and duets by some of Richmond's best classical singers. Pieces by Faure, Debussy, Poulenc, Delibes, Offenbach, Frank, Satie, and more.
Featuring:
Jenna Anderson
Andrew Goins
Karine Marshall
Anne O'Byrne
Jessica Wakelyn
Erin Wind
---
Happy Lucky Combo
Fri, Nov 4, 2015, 6–8 pm
Cochrane Atrium
Armed with a "musical time machine"–the accordion–Happy Lucky Combo will be bringing their energetic, French-inspired, and very danceable music to VMFA's First Friday series.
---
VMFA Square Dance feat. the Campbell Family Band
Fri, Oct 2, 2015, 6–8 pm
Cochrane Atrium
Square dance in the Atrium with Richmond-based square dancing collective, RVA Squares. The Campbell Family Band will provide live music with calls from Grant Hunnicutt.