Now you have more reasons to hang out at VMFA on Friday nights! Head to the museum and enjoy Happy Hour specials on beverages and free half-hour gallery tours at 7 and 7:30 pm. On the first Friday of each month, check out our First Fridays entertainment, too.
---
First Friday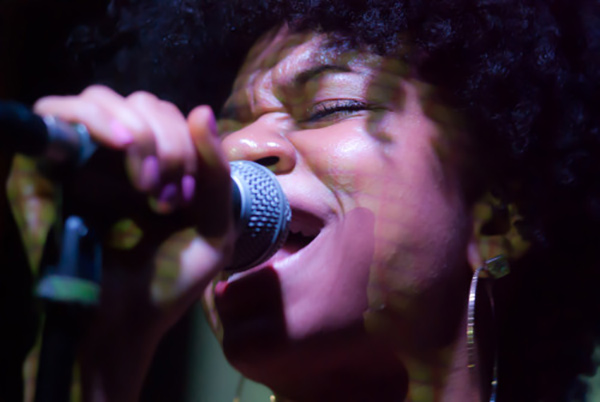 Sam Reed Trio
Fri, June 3, 2016, 6 - 8 pm
Cochrane Atrium
For nearly ten years, Sam Reed has been an integral and sought after vocalist in the music scene in and around Richmond, VA. Her natural gift is unmistakable, and her passion for music was ignited in her early childhood. Whether she was singing in the church choir or singing along to her parents vintage records, the gift of soul was always present in Sam's voice. After meeting and working with RVA talent Devonne Harris in 2012, Reed was convinced to start writing and recording her first solo project. By infusing the influences of rock, soul, jazz, R&B, and good old southern gospel, Sam creates a music that sounds both new and familiar. Her sound is guaranteed to leave a lasting impact on the soul.
---
Past Performances
---