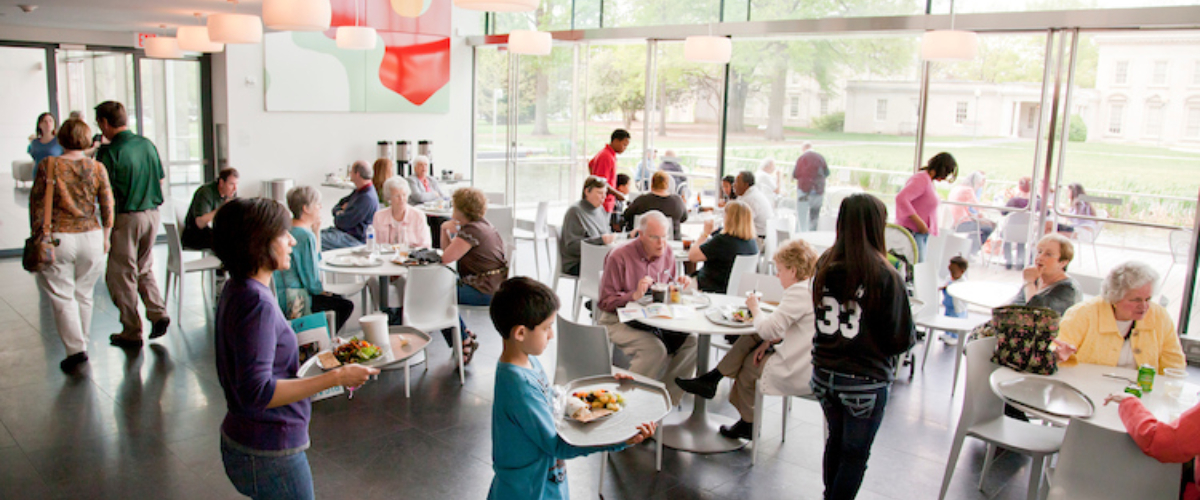 This spacious, light-filled café offers casual fare with local flavors. A wall of windows and terrace overlook the reflecting pool and the Robins Sculpture Garden.
Best Cafe is located off the museum's Cochrane Atrium.
---
Menu
The menu includes a rotating selection of family-friendly options including sandwiches, soups, salads, pizza, a selection of pastries, and more. Enjoy the coffee bar, along with beer and wine options.
Vegan and gluten free options are available.
---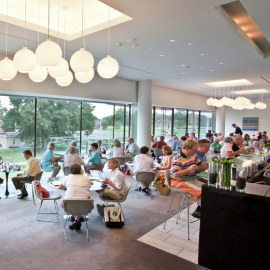 Amuse Restaurant
Visit our fine dining restaurant with sweeping views into both the Robins Sculpture Garden and Cochrane Atrium.
Learn More