Registration Information
Fall 2023 Classes & Programs
Registration for VMFA Members & Non-members is currently underway online, by phone, and in person.
Questions: 804.340.1405
Explore the fall 2023 Classes & Programs Brochure
Winter/spring 2023 Classes & Programs
Registration for Members
To accommodate the high volume of enrollment, members-only registration for the following categories will begin as noted below:
Tue, Nov 14 | 8 am
Studio School and Adult Art History Classes
Wed, Nov 15 | 8 am
Early Childhood Classes & Camps (age 5 and under), Kids Studio Classes (ages 5–12), and Teen Summer Classes (ages 13–17)
VMFA members have the first chance to register for classes. Not a member? Join today.
Registration for Non-members
Tue, Nov 21 | 8 am
Non-member registration for all classes begins
In need of assistance? Visitor Services is available by phone 804.340.1405 starting at 8 am
or in-person at the museum starting at 10 am on registration days.
For children 3 months–5 years
In the VMFA's Early Childhood Education programs, infants, toddlers, and preschool-aged children discover the world around them through playing, singing, exploring, and creating. Held throughout VMFA's campus, these programs supports a child's natural sense of wonder and curiosity, and promote self-expression and social development. Register online or phone 804.340.1405. Note: Classes are nonrefundable and cannot be transferred to another class. Be sure to mark your calendars.
Early childhood programs are generously supported by Bob and Anna Lou Schaberg.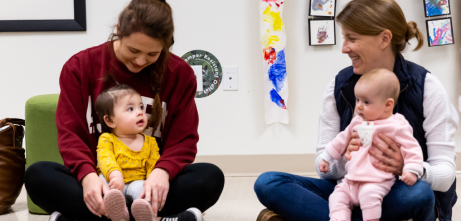 Infants
Ages 3–14 months
It's never too soon to introduce your child to art. Enjoy rhyming activities, a tour for accompanying adults, simple stories in the galleries, and safe art activities in the studio to experience the museum with your baby.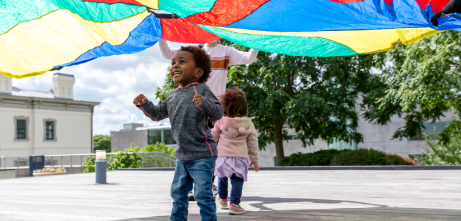 Toddlers
Ages 15–30 months
Foster children's growing mobility with new sensory and fine motor experiences. Stimulate their budding curiosity through singing and movement activities, engaging stories, exploratory art experiences, and gallery walks. Monthly themes; different lessons weekly.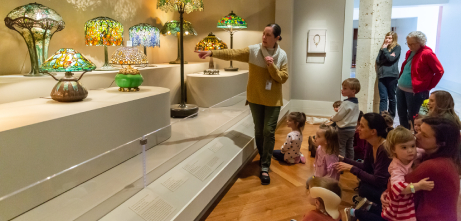 Preschoolers
Ages 2 ½–5 years
Innovative art lessons inspire imagination, individuality, and creativity. Join us for hands-on experiential play and arts activities, exciting gallery tours, and entertaining stories. Monthly themes; different lessons weekly.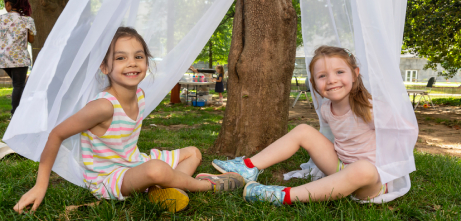 Ages 3–5 years
Held in June
VMFA offers camps for children under five. Students attending are encouraged to use their natural sense of wonder to explore, play and, when interested, create. The inspirational environment of the VMFA campus, and the responsive guidance of committed educators, creates an atmosphere of curiosity and discovery.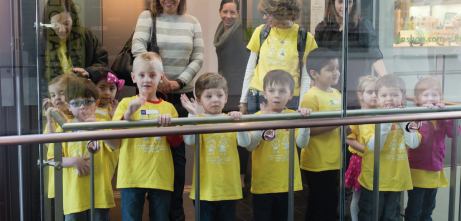 Ages 4–5 years
Early Childhood group visits provide young learners with a meaningful introduction to VMFA's rich environment and foster an early appreciation for art and self-expression.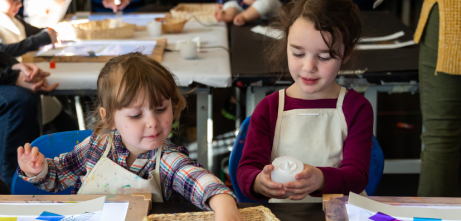 Ages 2–5 years, accompanied by an adult
Minimum of 10 child/caregiver pairs required
Is your child and caregiver group looking for a fun and creative playdate location? Gather your group and visit VMFA. Children and caregivers will enjoy playful music and movement activities, a story time, a gallery walk, and a hands-on art activity.