Taking our cue from our unique and inspiring environment (with views into both our Sculpture Garden and the Atrium), we create masterpieces that tickle your sense of aesthetics, along with your taste buds. Amuse is a fun place to dine and hang out with your friends (our bar is one of Richmond's worst-kept secrets), but we take our food and drink seriously. Chef Greg Haley creates his dishes using only the best of what's in season, with a focus on local ingredients. And just like the works of art in the museum and on the walls of Amuse, we introduce new masterpiece dishes and cocktails on a regular basis. We also offer a varied choice of vegetarian and gluten-free options. Come on in!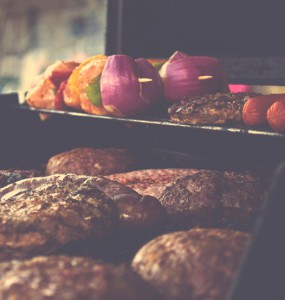 Cook-In!  Sat, Jul 26
Hate the heat at your backyard barbecues? Annoyed by the ants that pop up at your picnics? Then join us at the first-ever Cook-In at Amuse! Learn more.