Visit VMFA's Art Education Center for innovative art projects that foster creativity, critical thinking, and fun! Explore the museum's world-renowned collection of fine art, experiment with studio materials, and learn from expert instructors who accommodate all levels of skill and talent. Each studio program is tailored to a specific age group and correlates with the SOLs for Virginia Public Schools. Register online or phone 804.340.1405.
For kids 5–12 years.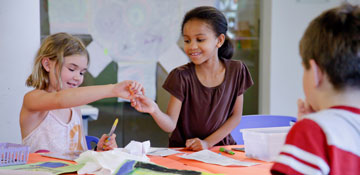 Ages 6 – 9
Select Saturdays, 1 – 4 pm
Explore a variety of materials and subject matter while discovering new techniques and styles from around the world.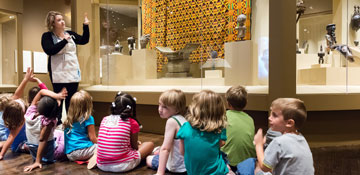 Ages 5 – 8
Thursdays, 4:15 – 6 pm
Let your imagination soar in the studio as you make original works of art inspired by objects in the museum. Sign up for one or more of these fun and creative workshops led by Tiffany Glass Ferreira.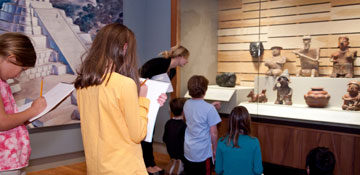 Ages 9  – 12
Thursdays (three sessions), 4:15 – 6 pm
Imagine, create, and grow as an emerging young artist while making original artworks inspired by gallery observations and innovative materials.