Registration Information
Fall 2023 Classes & Programs
Registration for VMFA Members & Non-members is currently underway online, by phone, and in person.
Questions: 804.340.1405
Explore the fall 2023 Classes & Programs Brochure
Winter/spring 2023 Classes & Programs
Registration for Members
To accommodate the high volume of enrollment, members-only registration for the following categories will begin as noted below:
Tue, Nov 14 | 8 am
Studio School and Adult Art History Classes
Wed, Nov 15 | 8 am
Early Childhood Classes & Camps (age 5 and under), Kids Studio Classes (ages 5–12), and Teen Summer Classes (ages 13–17)
VMFA members have the first chance to register for classes. Not a member? Join today.
Registration for Non-members
Tue, Nov 21 | 8 am
Non-member registration for all classes begins
In need of assistance? Visitor Services is available by phone 804.340.1405 starting at 8 am
or in-person at the museum starting at 10 am on registration days.
You won't find a more enlightening — and inspirational — environment than the Virginia Museum of Fine Arts! Enroll in a Friday Family Art Night for an intimate and engaging evening of learning and making art with your child, or bring the whole family to one of our Open Studios or Family Events for an enriching experience that is fun for every age and interest.
Youth and Family Studio Programs at VMFA are generously supported by R.E.B. Foundation.
Family Studio Programs & Events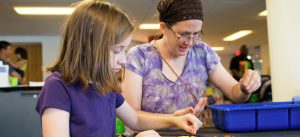 Recommended for ages 5 – 12; each child accompanied by one adult.
Select Fridays, 5 – 7 pm
Art Education Center | Studio 2
$30 per child/adult pair (VMFA members $25)
Limit: 6 children (6 adults)*
Note: separate registration is not required for parent/guardian of child enrolled in this program
---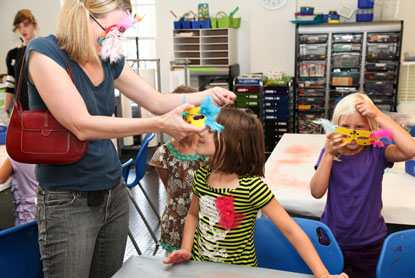 [F2] Luminous Lanterns
Fri, Oct 20, 5–7 pm | Art Education Center
Kerry Mills

Learn about light festivals that are celebrated around the world, including 1708 Gallery's
InLight, held right here in Richmond. Together, design your very own art with light and make meaningful lanterns to light up the night.
$30 per child/adult pair (VMFA members $25)
---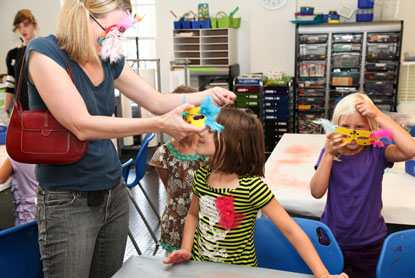 [F3] Polymer Clay & Play
Fri, Nov 10, 5–7 pm | Art Education Center
Alex Parrish

Play around with polymer clay to get a feel of this versatile modeling material
and discover its endless possibilities! Learn techniques to aid in sculpturing your own
miniature marvels inspired by intricate art objects in the museum's collection.
$30 per child/adult pair (VMFA members $25)
---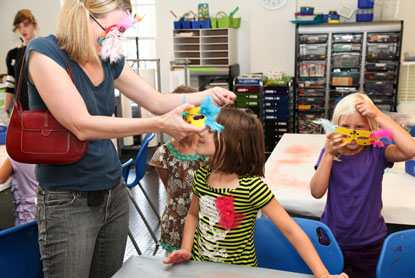 [F4] Gingerbread Houses
Fri, Dec 8, 5–7 pm | Art Education Center
VMFA Staff

Build a beautiful and delectable architectural structure out of gingerbread, royal icing, and
a variety of colorful candies. Families will love edible artmaking, entertaining stories,
and quality time together!
$30 per child/adult pair (VMFA members $25)
Note: This class may not be suitable for individuals with food allergies. Email
questions to youthstudio@VMFA.museum.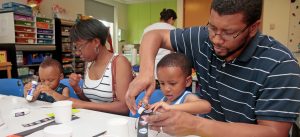 All ages; children under 13 must be accompanied by an adult
First Sundays, noon–3 pm
Art Education Center
Free. No registration required.
Make Open Studio Sundays a part of your family's monthly routine! Visit the Art Education Center anytime between noon and 3 pm to participate in an art activity inspired by an object from the VMFA collection. A new art activity, led by VMFA Youth Studio Staff and volunteers, is offered every month. Select months will feature additional activities and events.
Note: For groups of eight children or more, please email youthstudio@vmfa.museum
Please note that programs are subject to change based on conditions related to COVID-19. Select months may offer alternate options such as Take-and-Make or Grab-and-Go projects.
---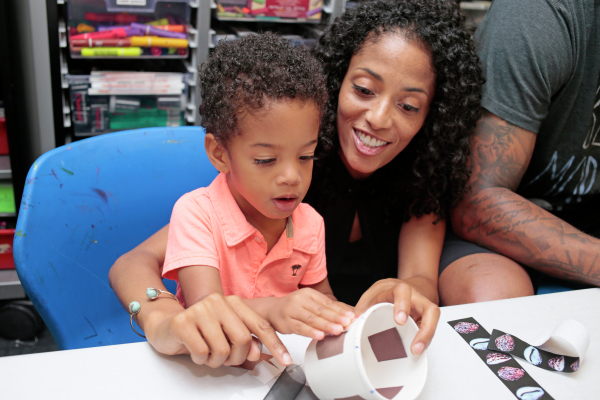 Open Studio Sunday
Sun, Oct 1, 2023 | noon–3 pm
WestRock Art Education Center
For all ages; children under 13 must be accompanied by an adult.
Celebrate National Hispanic Heritage month by coil-building (air-dry) clay pots inspired by Pre-Columbian ceramics and examples by contemporary artists from South and Central America.
Free, no registration required.
Upcoming Dates:
Oct 1, Nov 5, and Dec 3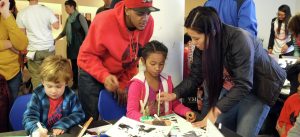 Bring the entire family and discover the richness of cultures from around the world, the science behind art making, and the stories of the artists and their art. Become an artist for the day while exploring traditional art objects, art activities, and performances and entertainment related to VMFA's collection and special exhibitions. Activities are recommended for children ages 3–12. Children must be accompanied by an adult. All ages welcome.
Free. No tickets required.
Learn more!
For questions about Family Day events, please contact natalie.feister@vmfa.museum.