The Virginia Museum of Fine Arts Fellowship Program is a vital source of funding for the visual arts and art history in Virginia. VMFA is committed to supporting professional artists as well as art and art history students who demonstrate exceptional creative ability in their chosen discipline and, as such, has awarded nearly $5.5 million in Fellowships to Virginians.
The Fellowship Program was established in 1940 through a generous contribution made by the late John Lee Pratt of Fredericksburg. 2015 marked the 75th anniversary! Offered through VMFA Statewide, Fellowships are still largely funded through the Pratt endowment, supplemented by annual gifts from the Lettie Pate Whitehead Foundation and the J. Warwick McClintic Jr. Scholarship Fund.
---
Fri, Sep 16, 1–2 pm | Pauley Center Parlor
Wed, Oct 5, 6 pm | Rawls Museum Arts, Courtland, VA
More Info
---
---
VMFA is now accepting online applications for the following fellowships:
Professional | $8,000
Individual or collaborative. Professional artists who can clearly demonstrate a history of ongoing collaboration may apply together for one fellowship. Collaborating winners will receive one $8,000 fellowship to divide among themselves.
Graduate | $6,000
Individual only. Includes Art History.
Undergraduate | $4,000
Individual only. Includes College bound high school seniors.
Half-year fall semester Fellowship awards (worth $3,000 for graduate students and $2,000 for undergraduate students) may be considered on a case-by-case basis for full-time students in the final year of a degree program who plan to graduate in December 2017.
Deadline: Fri, Nov 4, 2016 at 5 pm
Incomplete applications will not be considered
Applications not received by the deadline will not be considered
Each member in a collaborative team must complete and submit his/her own application and resume/CV.
Paper applications will not be considered (please contact the Fellowship Office if you are unable to meet this requirement).
Eligibility/Conditions
Adjudication
Selecting a Discipline / Work Sample Guidelines
How to Apply
Notification
---
Questions?
Jenny Harding
Fellowship Program Coordinator
804.204.2685
jenny.harding@vmfa.museum
---
Learn More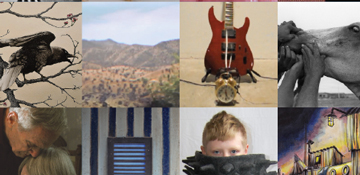 Springboard for Virginia's artists since 1940
---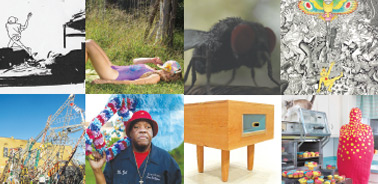 Fellows currently on view
---