Enjoy spending time with peers and professional artists, while expanding your creativity, talents, and artistic awareness, with our wide range of teen studio programs related to VMFA's world-renowned collection. Enrollment is limited in order to provide individual instruction and accommodations for teenagers of all skill levels. Register online or phone 804.340.1405.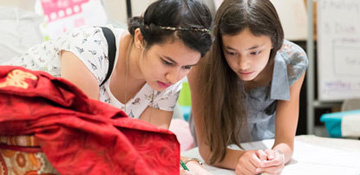 Mon–Fri (five-day programs), 9 am–noon or 1–4 pm
Whether you enjoy drawing, painting, sculpting, film, or fashion, these studio classes teach you new skills and enhance your talents, help you develop personal vision, and strengthen your portfolio for college.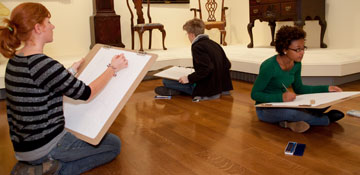 Second Fridays, 5 – 6:30 pm
Explore the galleries and boost drawing skills associated with different art movements, styles, and cultures. Led by artist Cheryl Dillard and designed for teenagers enrolled in middle or high school.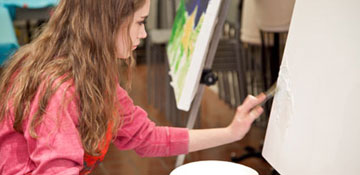 Wednesdays (three sessions), 4:30 – 6:30 pm
Focus on your favorite style, medium, or technique in one or all of these innovative classes, designed for students enrolled in middle or high school.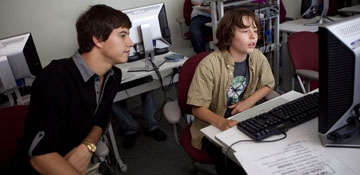 Select Saturdays, 1 – 4 pm
Each of these innovative workshops focuses on a unique art movement, culture, and medium associated with the VMFA collection.