The Virginia Museum of Fine Arts Fellowship Program is a vital source of funding for the visual arts and art history in Virginia. VMFA is committed to supporting professional artists as well as art and art history students who demonstrate exceptional creative ability in their chosen discipline and, as such, has awarded nearly $6 million in Fellowships to Virginians.
The Fellowship Program was established in 1940 through a generous contribution made by the late John Lee Pratt of Fredericksburg. 2023 marks the 83rd anniversary! Offered through VMFA Statewide, Fellowships are still largely funded through the Pratt endowment, supplemented by gifts from the Lettie Pate Whitehead Foundation and the J. Warwick McClintock Jr. Scholarship Fund.
---
2024–25 Fellowship Application – Opens June 1, 2023
2024–25 Application Coming Soon
A complete application includes:
Applicant's basic Information (name, contact info, etc.)
Resume/CV
Work Sample Submission Form (outlined in "How to Apply")
Work Samples (Images/videos/papers)
Artistic Statement (visual arts only)
Transcript (students only)
Step by step instructions, information on deadline, eligibility, adjudication, notification, and help all outlined below
There is no application fee!
Deadline: 5 pm, November 3, 2023
Incomplete applications and applications not received by the deadline will not be considered. Please be sure to allow the appropriate amount of time—based on your upload speed—to upload all samples of your work.
Paper applications will not be considered. Please contact the Fellowship Office if you need any assistance completing the online application.
---
Categories
Professional Individual | $8,000

Any artist can be a professional artist as long as they are not currently enrolled in a degree-seeking program and do not plan to enroll in such a program within the following year. This includes Undergraduate and Graduate students graduating May 2023 who do not plan to enroll in a degree seeking program within the following year.
---
Professional Collaborative| $8,000
Professional artists who can clearly demonstrate a history of ongoing collaboration may apply together for one fellowship.
Collaborating winners will receive one $8,000 fellowship to divide among themselves.
---
Graduate (Individual only) | $6,000
Graduate artists must be enrolled full time in a degree-seeking program and must plan on continuing to be enrolled in such a program for the following year. The graduate Fellowship includes art history as a discipline. 1st year and 2nd year graduate students that meet the qualification are allowed to apply. We understand some programs are for only two years; if you plan to graduate May 2023, apply for Professional Fellowship.
---
Undergraduate (Individual only) | $4,000
Undergraduate artists can be college-bound high school seniors or current undergraduate students who are enrolled in a full time degree-seeking program and will continue to be enrolled in such a program for the following year.
---
Half-year Student | $3,000 (Graduate)| $2,000 (Undergraduate)
Full-time students in their final year of a degree program who plan to graduate in December 2023 will automatically be considered for a half-year fall semester Fellowship (worth $3,000 for graduate students and $2,000 for undergraduate students).
Eligibility
Adjudication
Notification
How to Apply
Submitting Your Work (Images & Videos)
---
Help?
Fellowship Office
April Heitchue | Fellowship Coordinator
804.204.2685
vmfafellowships@vmfa.museum
---
Learn More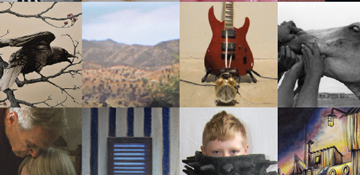 History
Springboard for Virginia's artists since 1940
---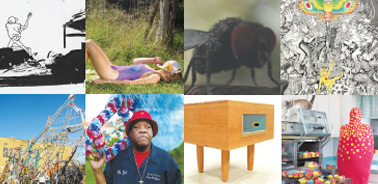 Exhibitions
Fellows currently on view
---