ARTrageous | Sat, Sep 12
7 pm – 11 pm  | Robins Sculpture Garden
$150 per person
Attend ARTrageous
ARTrageous + UGK Dinner

(SOLD OUT!)
Dinner: 5:30 pm – 7:30 pm | Amuse
ARTrageous: 7 pm – 11 pm | Robins Sculpture Garden
$350 per person
Tickets now on sale!
VMFA's signature biennial party celebrating the cultural vibrancy that the museum brings to the commonwealth
Inspired by this year's special exhibitions devoted to French art — Van Gogh, Manet, and Matisse: The Art of the Flower and Rodin: Evolution of a Genius — ARTrageous 2015 will transport you to the Belle Époque. Fête des Artistes evokes  the glittering nightlife of Paris when Toulouse Lautrec's posters drew revelers to the Moulin Rouge, exhibits of African tribal art inspired a young Pablo Picasso, and the cafes buzzed with discussions of Baudelaire and Zola. Bring your joie de vivre to the beautiful Robins Sculpture Garden on Saturday, September 12 for dancing, creative cocktails, and delectable bites.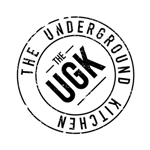 Kick off ARTrageous 2015 with an exclusive UGK dinner. For one night only, Amuse's chef, Greg Haley, and Underground Kitchen will join forces to create a culinary adventure for 50 lucky ARTrageous guests. The details are a secret, of course, but you can be certain the menu and the experience will be memorable. Tickets for this 5:30 pm dinner are sure to go fast so don't delay if you want to attend.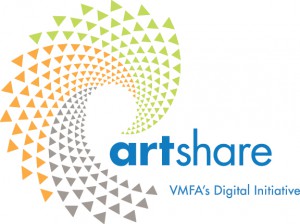 Proceeds from this event will support ARTshare, a major digital initiative to make VMFA's collections and educational resources available to audiences throughout Virginia and the world.
$100 of each ticket is tax-deductible
Platinum Sponsor

Gold Sponsors
FREEMAN'S
Miller Financial Services with Northwestern Mutual
Peachtree House Foundation
The Winebow Group
---
Silver Sponsors
Gumenick Properties
Release the Hounds
RiverFront Investment Group, LLC

Host Committee

Julee & Drew Spitzer, Co-Chairs              Melissa & Julian Bowen-Rees, Co-Chairs
Kelly & Tiff Armstrong
Tenley & Wyatt Beazley
Sarah & Jonathan Bliley
Catherine & David Both
Spencer & Bollew Broadbent
Jay Collier
Ted Elmore & Tessa McKenzie
Amy & Matt Ernst
Cheryl & Jack Fockler
Hope & Charles Foster
Freddie & Lawrence Gray
Jil & Hiter Harris

Alice & Mac Livingston
Christina & Tim McCoy
Anya & John Mills
Maria & John Reed
Gaylen & Robert Reynolds
Jennifer & Geoff Sisk
Micheal Sparks
Rupa & Sahil Tak
Katie & Ted Ukrop
Lilo & Scott Ukrop
Eugenie Valentine
Deborah & Thomas Valentine