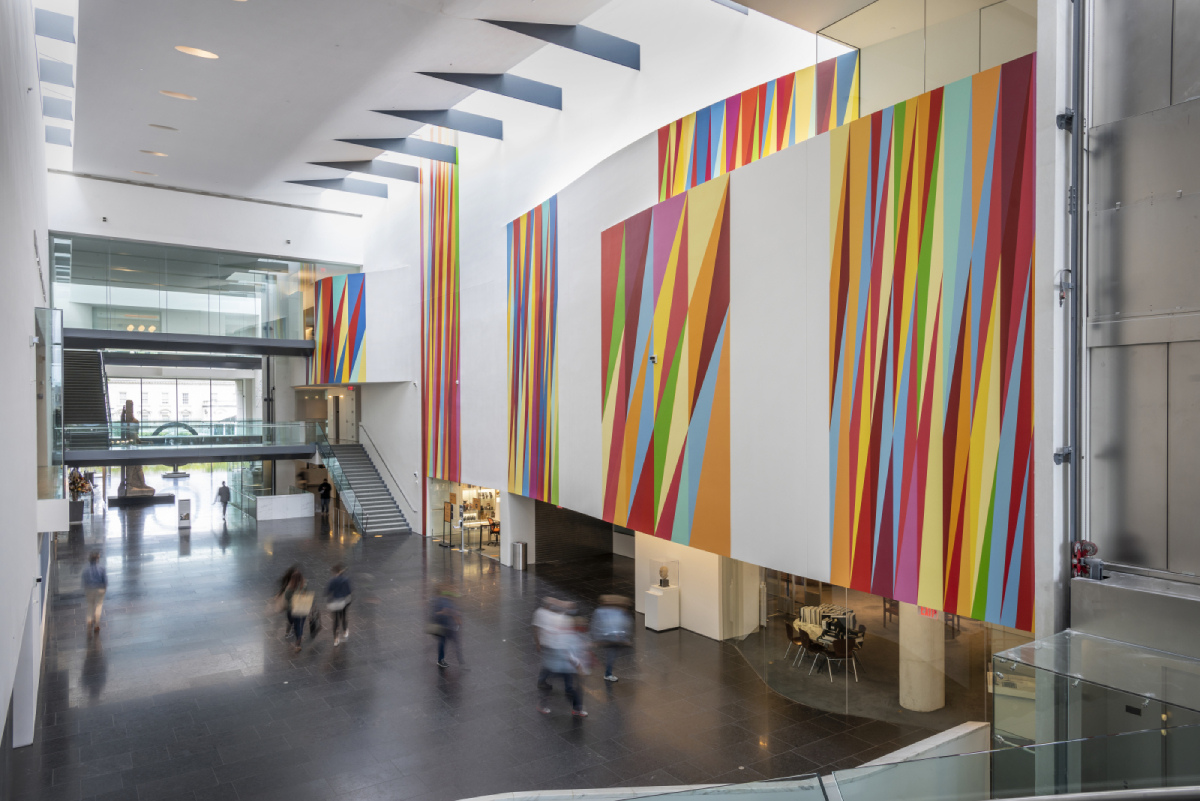 Daily | Meet in the Atrium
Take the 50-minute Highlights Tour of VMFA's permanent collection. The tour is perfect for first-time visitors or anyone eager to learn more about VMFA's comprehensive collection of 50,000 works of art from around the world.
Tour Schedule
Monday: 1 pm
Tuesday: 1 pm and 3 pm
Wednesday & Thursday: 1 pm, 3 pm and 6 pm
Friday: 1 pm, 3 pm, 6 pm, 7 pm* and 7:30 pm*
Saturday & Sunday: 11 am and 2 pm
*Denotes 30-minute tour
Tours are subject to tour-guide availability. Space is limited to 15 participants, and visitors may join on a first-come, first-served basis until capacity is met. Meet at the Hirschler floral arrangement, near Visitor Services in the Cochrane Atrium, at least five minutes before the tour's start time.
Free, no registration required – Subject to Tour Guide availability
No tours occur during the following periods:
December 18, 2023 – January 7, 2024
May 20 – June 2, 2024
August 19 – September 8, 2024