Celebrate longevity, the New Year, and treasures from the Forbidden City while exploring Chinese culture. Participate in a LEGO® reproduction of the Imperial Palace nine dragon screen and nine imperial treasure-making activities. Take in nine Chinese animated films for children, breathe and stretch with Project Yoga Richmond, and be amazed by martial arts demonstrations.
Also discover the Legend of the Chinese Dragon as Richmond Ballet's Minds In Motion Team XXL brings this folk tale to life through the magic of dance.
Entry to the Forbidden City exhibition not included. Visitors interested in visiting the special exhibition are strongly encouraged to purchase their tickets in advance.
Sponsored by
ChinaFest Programmatic support provided by The Rose Group for Cross-Cultural Understanding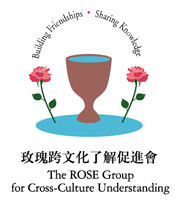 Generously sponsored in part by