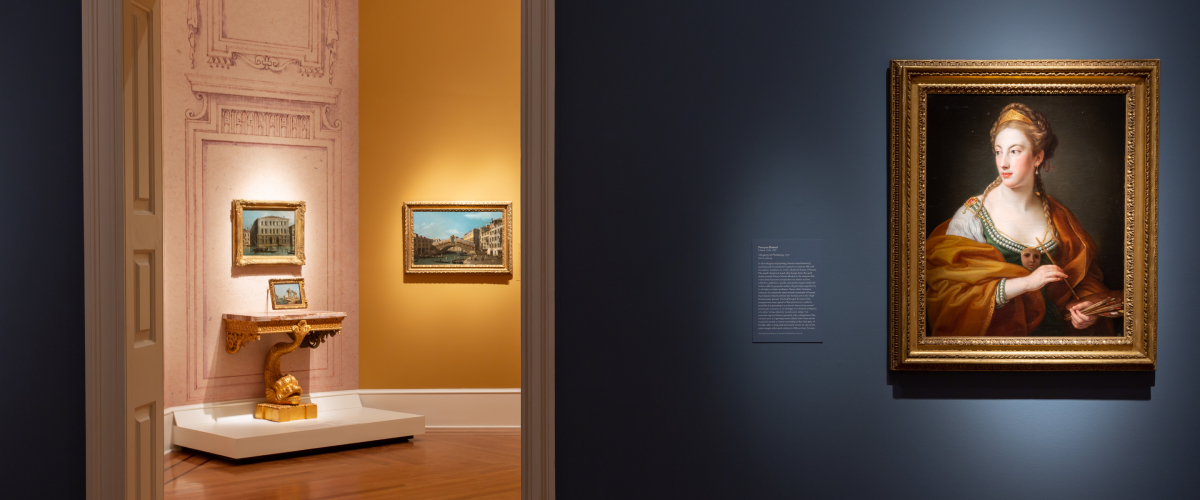 Elegance and Wonder: Masterpieces of
European Art from the Jordan and Thomas
A. Saunders III Collection
ONGOING | FREE
European Galleries
---
VMFA presents this stunning collection of art loaned by philanthropists Jordan and Thomas A. Saunders III. More than 80 works, spanning the 16th through early 19th centuries, include paintings by "Old World masters" such as Jan Bruegel the Younger, Canaletto, Francesco Guardi, Peter Paul Rubens, Hubert Robert, Pierre-Jacques Volaire, and others. The collection features paintings and decorative art objects from the Baroque and Rococo periods.
Dr. Sylvain Cordier, VMFA's Paul Mellon Curator and Head of the Department of European Art, has curated the presentation of the collection in the spirit of an enfilade—an architectural term that describes a series of rooms aligned in a row in traditional aristocratic palaces. Visitors have the opportunity to experience the exquisite artworks in the lavish context of an 18th-century princely apartment where they are invited to travel through space and time and stimulate thoughts and conversations about science, philosophy, history, and spirituality.
Presented in a series of galleries on Level 2, off of the Great Hall, the works of art on view include religious and mythological figures, landscapes and still lifes, East Asian inspirations on European Rococo artists, and compositions from the Grand Tour. Throughout these galleries, Cordier has selected a limited number of works from the VMFA collection to dialogue with and highlight the paintings and decorative art objects from the Saunders collection.
---
Collection Highlights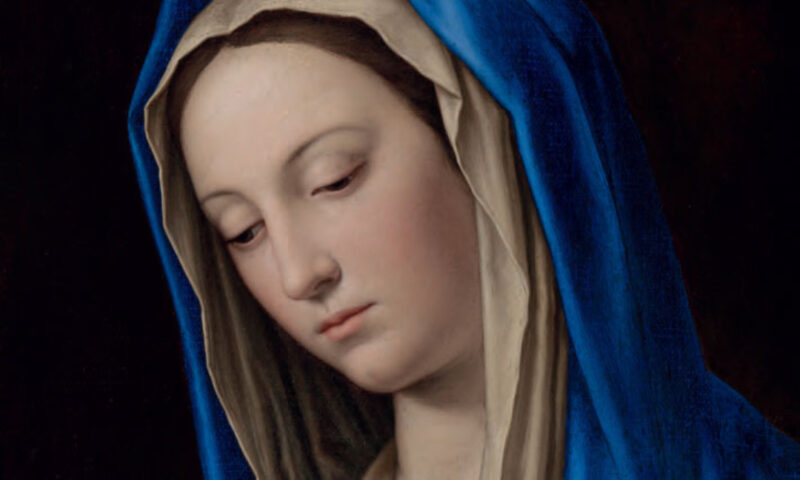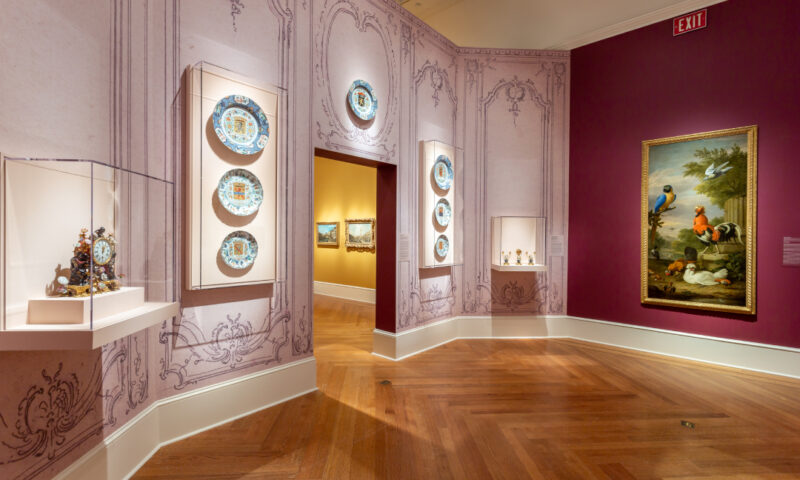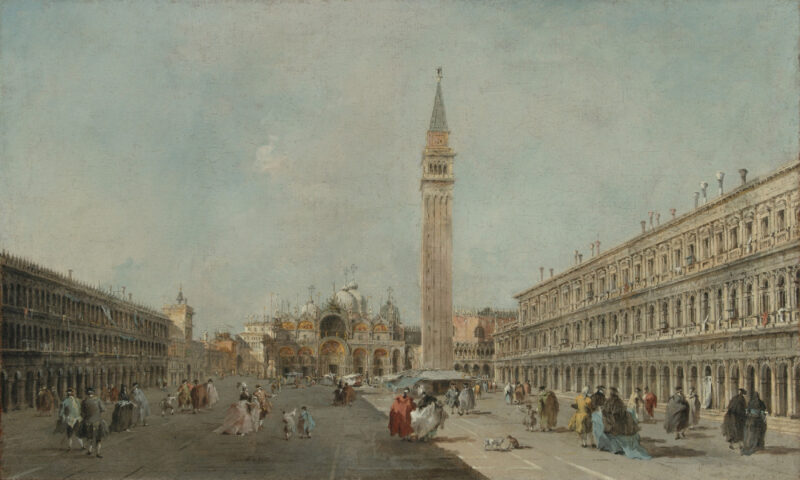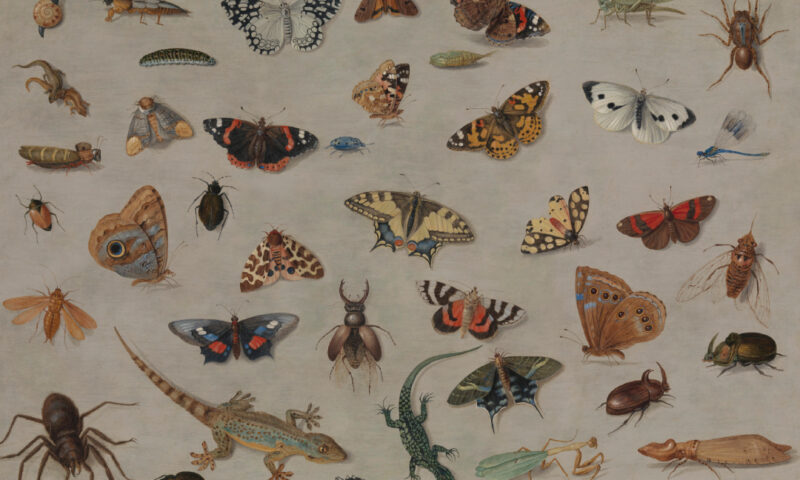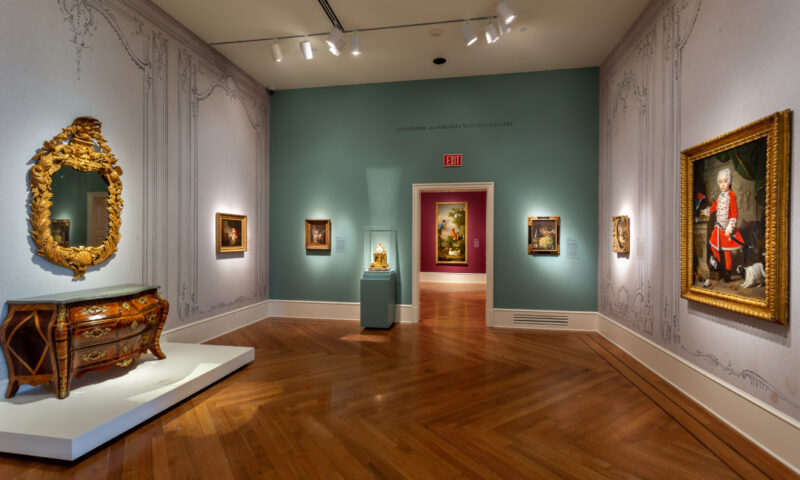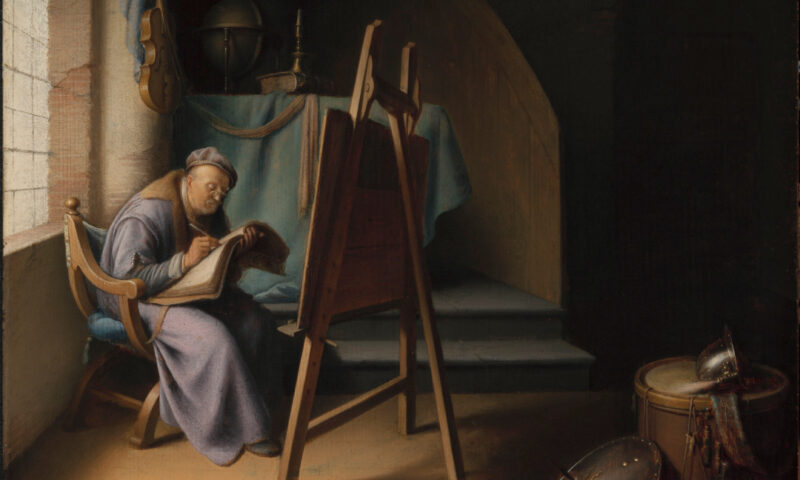 ---
DETAILS SHOWN ABOVE Madonna (detail), 17th century, Giovanni Battista Salvi Da Sassoferrato (Italian, 1609–1685), oil on canvas. Jordan and Thomas Saunders III Collection, L2020.6.72. Piazza San Marco (detail), 1775–85, Francesco Guardi (Italian, 1712–1793), oil on canvas, 18 5/8 x 30 5/8 in. Virginia Museum of Fine Arts, Adolph D. and Wilkins C . Williams Fund. A Study of Butterflies, Lizards, Beetles, and Other Insects (detail), late 1650s, Jan van Kessel I, (Flemish, 1626–1679), oil on copper, laid down on panel, 15 3/4 x 19 3/4 in. Jordan and Thomas Saunders III Collection, L2020.6.18. Man Writing in an Artist's Studio (detail), 1631–32, Gerrit Dou (Dutch, 1613–1675), oil on panel. Jordan and Thomas Saunders III Collection, L2020.6.10