In this installation of monumental works on paper, Athena LaTocha invites viewers to meditate on the landscape as a geographic space, a repository of history, and a personified living entity. Her works often incorporate materials and elements taken from sites referenced in their titles. These sites are layered with history that underpins their vibrant and visceral presence.
LaTocha was born and raised in Anchorage, Alaska. She is of mixed heritage—her father is of Polish and Austrian descent and her mother is of Ojibwe and Hunkpapa Lakota ancestry. Driven by her deep love of nature and the land, LaTocha explores the relationship between landscapes and the human histories that were made there. The three works presented in this exhibition reference the landscapes of Louisiana and New York. In extracting materials from each site for use in the paintings, LaTocha draws attention to the physical and cultural scars that are incised into the earth through industry, habitation, and traumatic events that underscore the ongoing unrest within the social and political landscape.
---
Exhibition Highlights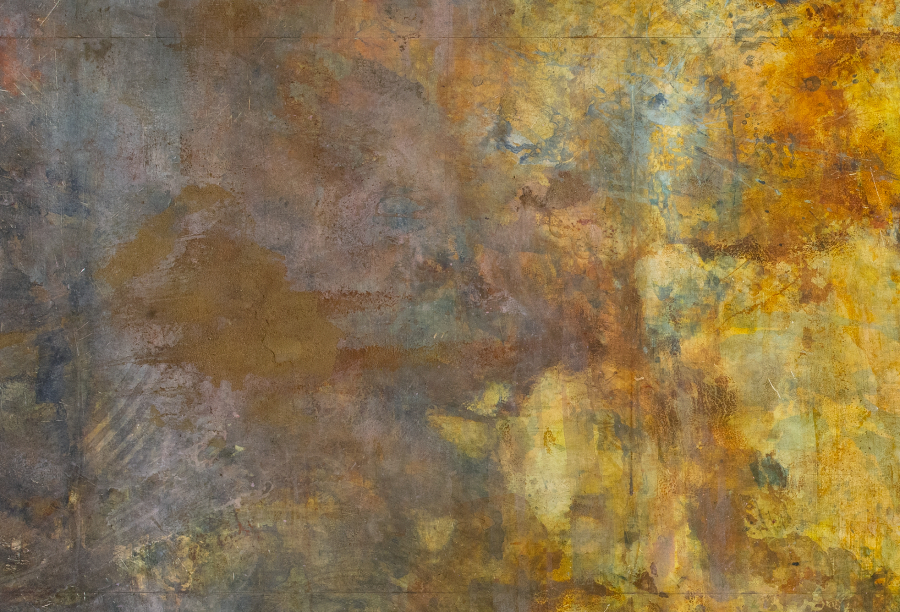 Burning, Sulphuric, Violent (detail), 2020, Athena LaTocha (American, born 1969), shellac ink, World Trade Center building sand on paper, 132 x 204 in. Installation view: Shirley Fiterman Art Center-BMCC, New York, New York. Image courtesy of Shirley Fiterman Art Center. Photo by Jason Mandella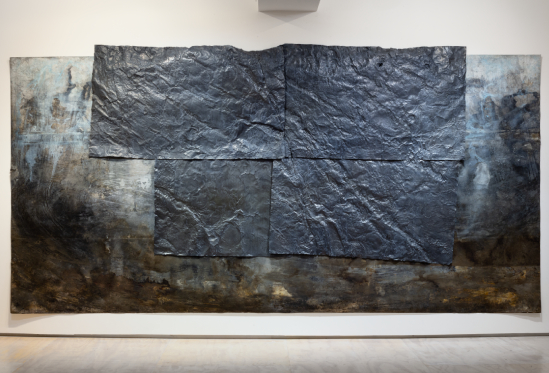 It Came from the North, 2021, Athena LaTocha (American, born 1969), shellac ink, earth from the Green-Wood Cemetery, demolition sediment from downtown Brooklyn, glass microbeads from NYC DOT on paper, and lead, 112½ x 222 x 6 in. Image courtesy of the artist. Installation view: Greater New York 2021, MoMA PS1, Queens, New York. Photo by Jason Mandella
---
This installation is curated by Valerie Cassel Oliver, VMFA's Sydney and Frances Lewis Family Curator of Modern and Contemporary Art.
---
Bulbancha (Green Silence) (detail), 2019, Athena LaTocha (American, born 1969), ink, Mississippi River mud, and Spanish moss on paper, 132 x 204 in. © Athena LaTocha