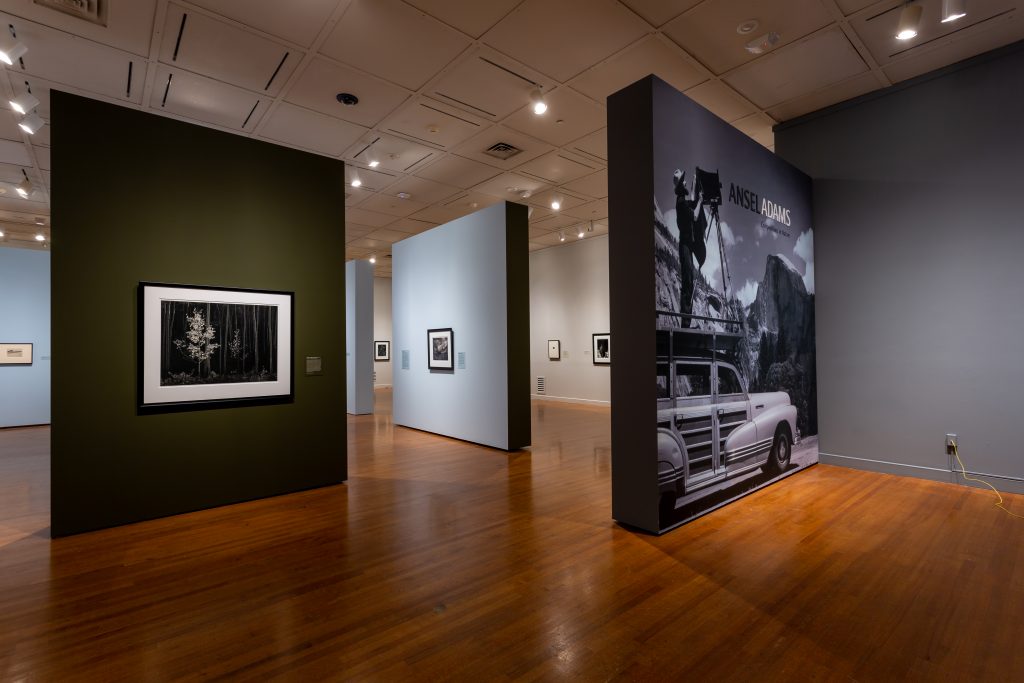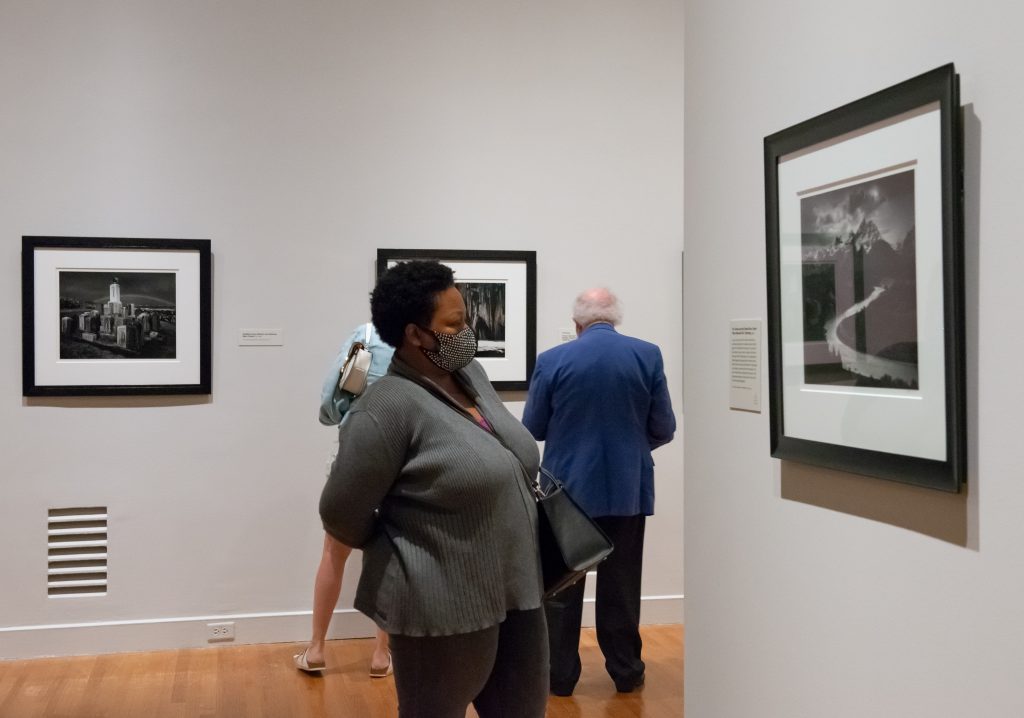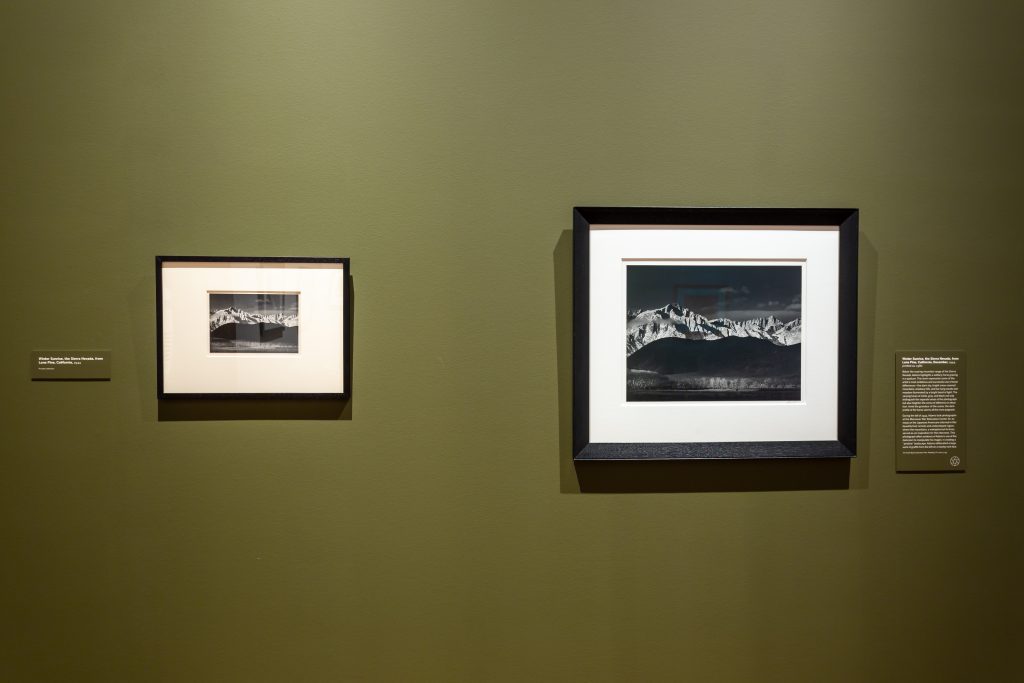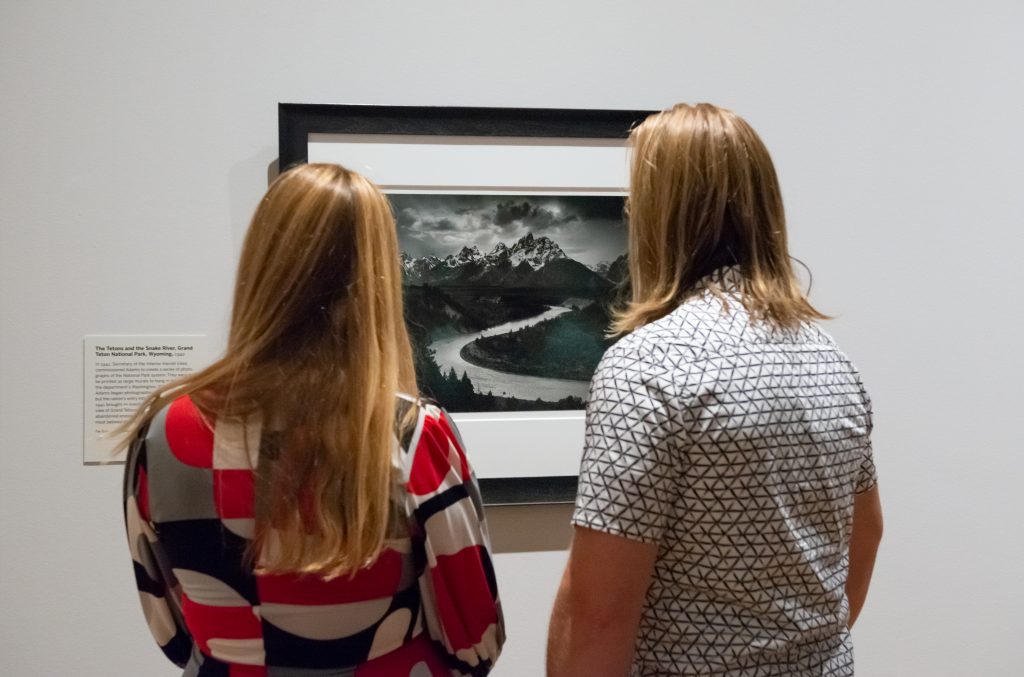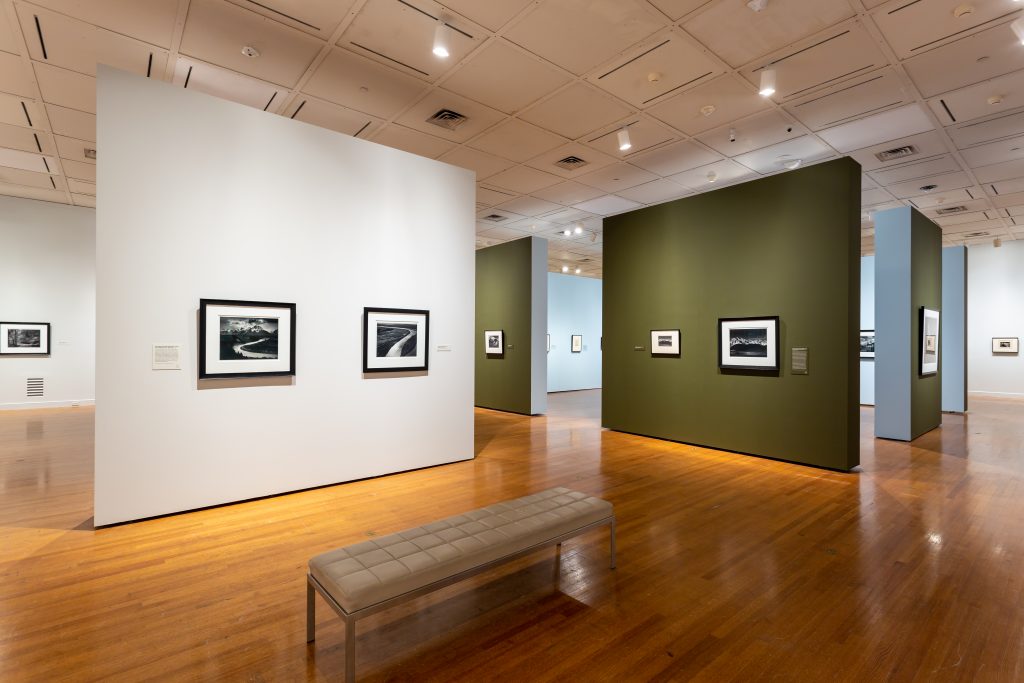 The Virginia Museum of Fine Arts invites you to behold the drama and splendor of the American landscape as seen through the lens of photographer Ansel Adams. In Ansel Adams: Compositions in Nature, more than 70 photographs spanning over five decades showcase the breathtaking vistas, beguiling details, and inimitable style that define this most beloved and influential photographer. Considering Adams as artist, environmentalist, and musician, the exhibition includes iconic images, rarely seen early photographs, and musical recordings that also take you behind the camera.
Ansel Adams: Compositions in Nature presents photographs from every period of the artist's celebrated career. Included are many of Adams's most-famous and best-loved photographs as well as lesser-known works. Visitors will delight in elegant details of nature, architectural studies, portraits, and the breathtaking landscapes for which Adams is most revered. In addition to a selection of his most highly regarded works that Adams printed at the end of his career—"the Museum set"—the exhibition features donated photographs recently added to VMFA's permanent collection.
The overview of the artist's career explores changes in his aesthetics and technique, as well as his constant keen eye for composition. Visitors will experience Ansel Adams's photographs that are some of the best-known images produced by any artist of the era, including Moonrise, Hernandez, New Mexico, The Tetons and the Snake River, and Monolith, Face of Half Dome. In a study of Adams's changing technique, the exhibition displays prints of the same photograph produced decades apart for visitors to compare and contrast.
Curated by Dr. Christopher Oliver, the Bev Perdue Jennings Assistant Curator of American Art, the exhibition explores the multifaceted artist who, in addition to photography, had a lifelong interest in both landscape conservation and classical music. Presentations within the gallery pay special attention to Adams's tireless efforts to have wilderness and parks set aside for the public good. In a section of the exhibition that focuses on the artist's affinity for certain pieces of music, visitors will hear selections from a 1945 recording of Adams playing several different classical compositions for piano.
The exhibition features some recent gifts to VMFA's permanent collection, many of which have been rarely exhibited or published. Andrea Gray Stillman, a museum patron and former assistant to Ansel Adams, donated these works to VMFA beginning in 2018.
Adams profoundly influenced the course of 20th century photography not only through the example of his sumptuous and technically precise images, but also by means of his personal energy and devotion to advancing the cause of photography as an art form. As an artist, educator, innovator, and writer, he helped establish many of the institutions that have come to represent the highest aspirations of the medium of photography.
Ansel Adams: Compositions in Nature is organized by the Virginia Museum of Fine Arts in collaboration with the Turtle Bay Exploration Park, Redding, CA, and managed by Landau Traveling Exhibitions, Los Angeles, CA.
VMFA is grateful to the following Sponsors:
Elisabeth Shelton Gottwald Fund
---
Birch Douglass
Mr. and Mrs. R. Augustus Edwards III
Mr. and Mrs. Thomas F. Garner, Jr.
Dr. and Mrs. William V. Garner
The Francena T. Harrison Foundation
Brian and Mary Ann Peppiatt
Patricia R. St. Clair
Tina and Lewis Stoneburner
---
Kelly and Tiff Armstrong
Mr. and Mrs. Wayne A. Chasen
Mrs. Page Edgerton
Margaret R. Freeman
Mrs. Carter D. McDowell
Mrs. Patsy K. Pettus
VMFA Council Exhibition Fund
---
Marketing support for this exhibition is provided by the Charles G. Thalhimer Fund
---
This list reflects sponsors as of July 1, 2021
---
IMAGE Mount Williamson, The Sierra Nevada, from Manzanar, California, 1944, printed 1973–75, Ansel Adams (American, 1902–1984), gelatin silver print. Virginia Museum of Fine Arts, Adolph D. and Wilkins C. Williams Fund. Photograph by Ansel Adams © The Ansel Adams Publishing Rights Trust.