Power down, unplug, and join a voyage into the visionary art of Tibetan Buddhism. The journey from clamor to clarity unfolds as you progress through a series of immersive spaces, engaging with spectacular art along the way. Nearly 100 objects, both historical and contemporary, are drawn largely from two of the country's most extraordinary collections of Himalayan art: the Virginia Museum of Fine Arts and the Asian Art Museum of San Francisco.
Visitors are given the opportunity not only to view spectacular Buddhist art from the 9th century to as recent as 2016, but also to take part in the narrative it presents of a quest for enlightenment. For participants and viewers alike, the exhibition offers a pause from the ordinary noise of daily living and a chance to contemplate and reflect.
Beginning with a multimedia display that emphasizes the relentless distractions of daily life, the exhibition asks a basic question: are we really awake and fully aware? Or do the clamor and fragmentation of ordinary experience lull us into a kind of waking sleep and doom us to running in endless, unfulfilling circles? The exhibition then progresses through a series of stages along a journey toward waking from that slumber. Visitors learn some of Buddhism's essential teachings and encounter artworks that serve as guides, allies wise and fierce, and equipment for the journey. They will also receive a map—a painting called a mandala—of the visionary expedition ahead. They must overcome trials, face fears, and eventually confront the ultimate ordeal, death itself. The payoff is a glimpse into reality's true nature and a culminating vision of clarity as powerful as the confusion with which the journey began.
Each of the exhibition's galleries, immersive spaces filled with world-class Tibetan Buddhist art, corresponds to one of these stages along a journey toward awakening:
The Quandary
A Way Out
The Buddhist Teachings
Preparing for the Journey
Approaching the Mandala
Entering the Mandala
Inside the Celestial Palace
The Central Chamber
Awakening I: Nonduality
Awakening II: Being a Buddha
The journey presents an opportunity for the visitor to reflect on obstacles and attachments that are universal—like ego, greed, and fear—and to take time out for self-reflection, mindfulness, and an exploration of rich, dramatic Tibetan Buddhist art. Awaken offers an invitation to travel beyond the confines of geography and possibly to discover more about oneself.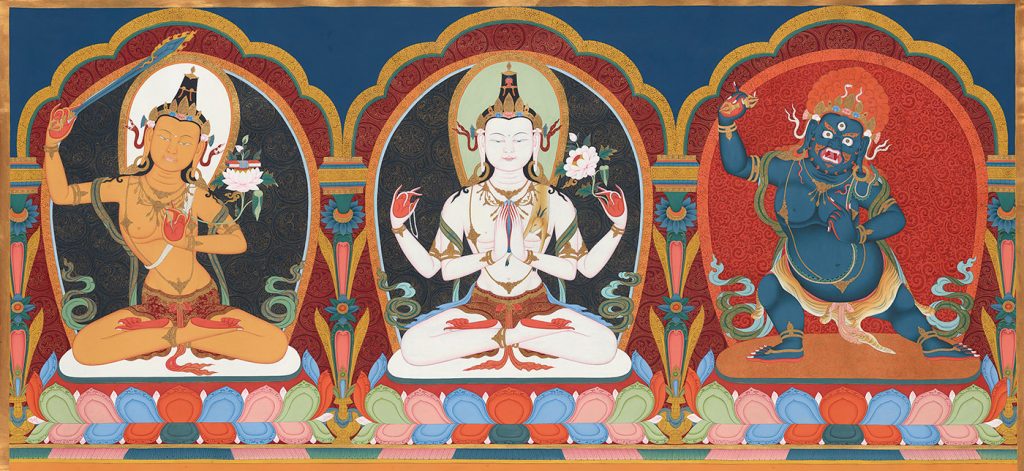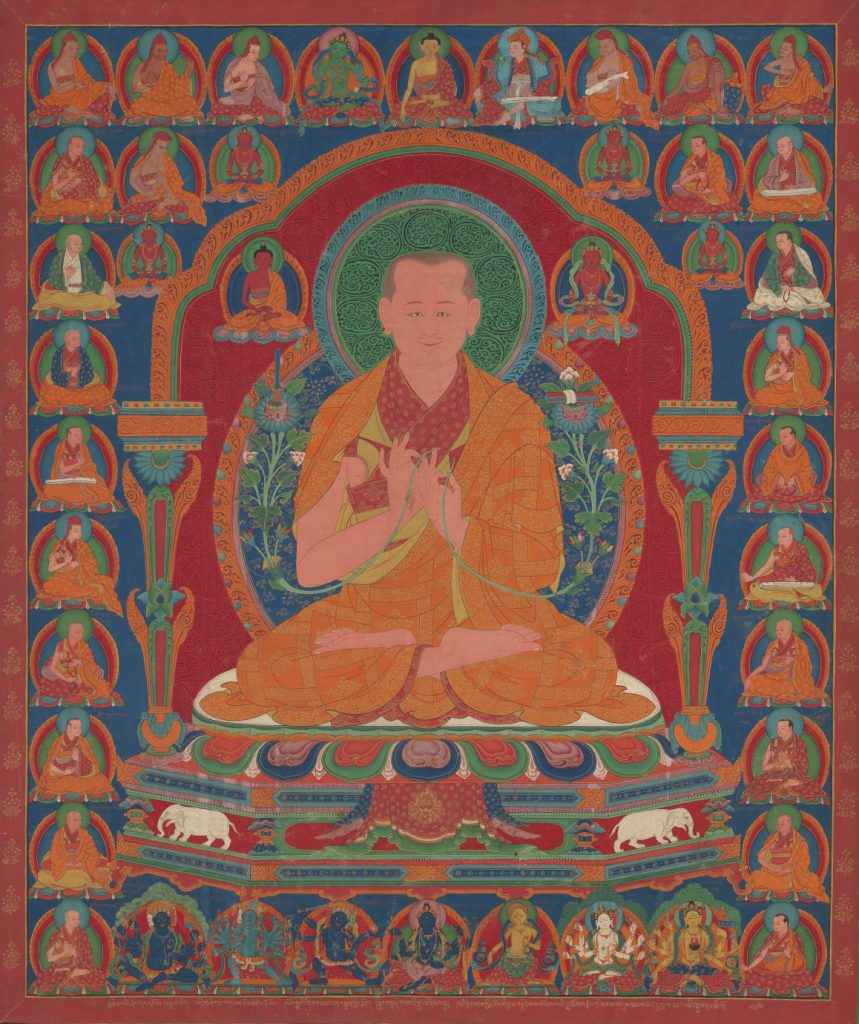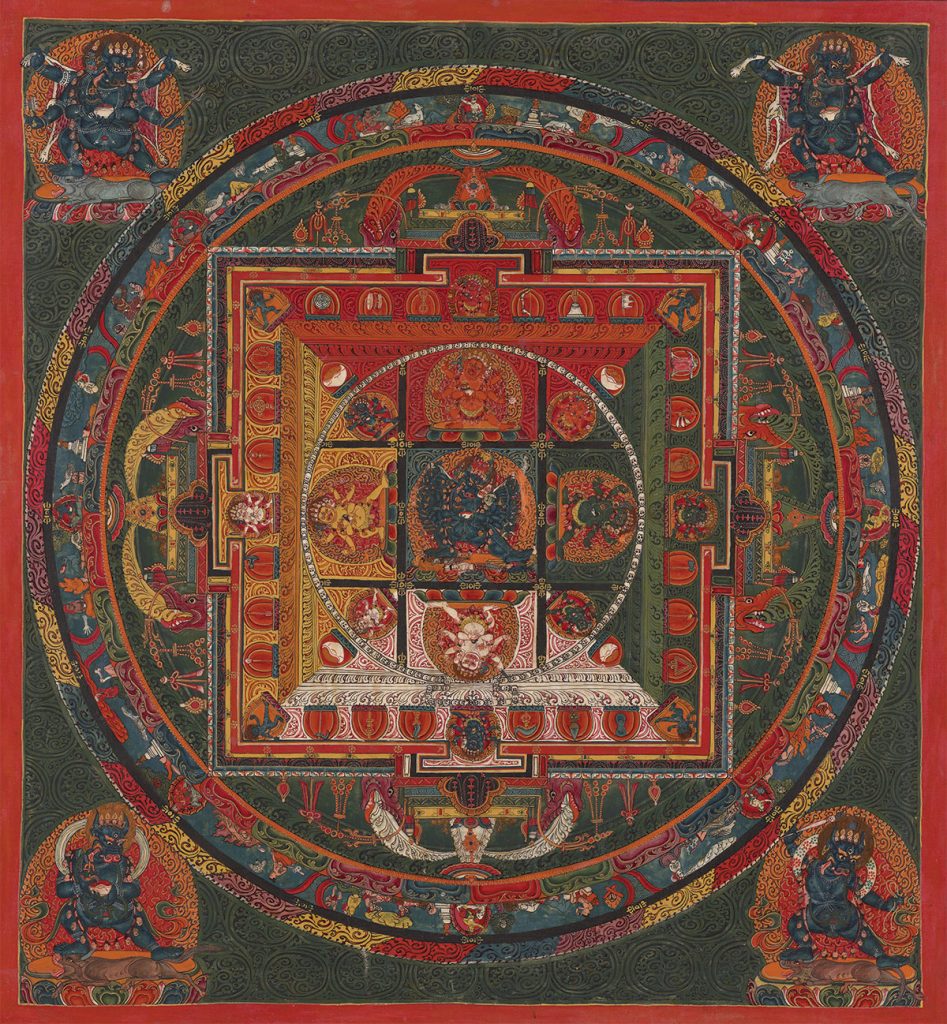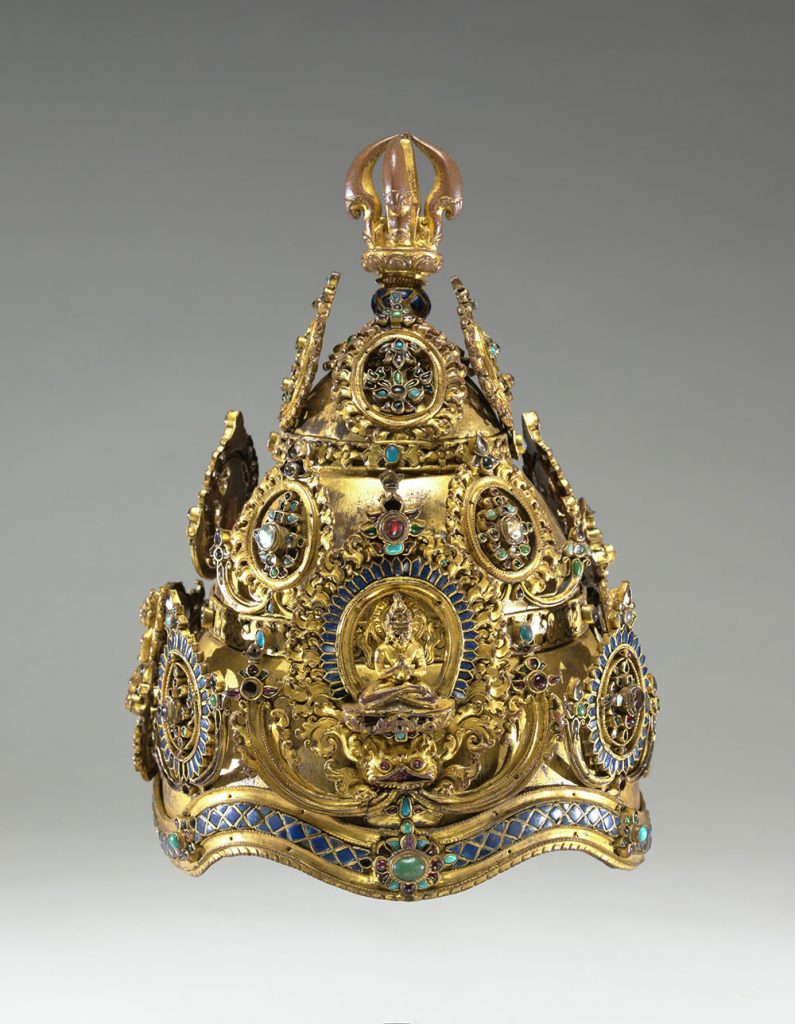 Curators Dr. John Henry Rice, E. Rhodes and Leona B. Carpenter Curator of South Asian and Islamic Art, VMFA, and Jeffrey Durham, Associate Curator of Himalayan Art, Asian Art Museum, San Francisco, co-authored the catalogue, which presents the exhibition's spectacular Himalayan art, explores the philosophical tenets encoded in the works, and details an immersive process of self-discovery. Additional essays by a range of contributors examine Tibetan Buddhism's ritual tools, paintings, symbolic imagery, and artistic traditions.
Awaken: A Tibetan Buddhist Journey Toward Enlightenment
is organized by the Virginia Museum of Fine Arts.
Presented by
---
The Julia Louise Reynolds Fund
The Lettie Pate Whitehead Evans Exhibition Endowment
---
Ellen Bayard Weedon Foundation
---
Mrs. Frances Massey Dulaney
Margaret N. and John D. Gottwald
McGue Millhiser Family Trust
Norfolk Southern Corporation
Jay and Marsha Olander
Robert E. and Jacquelyn H. Pogue
Mr. and Mrs. Charles L. Reed, Jr.
---
Dr. and Mrs. Martin Buxton
Deanna M. Maneker
Teri Craig Miles
---
We are also grateful to the following donors
for their generous support of programming related to Awaken.
Sue and Charlie Agee | Shelley and Richard Birnbaum | Dr. and Mrs. O. Christian Bredrup, Jr. | E. Trigg and Carrington P. Brown | John and Julia Curtis | Philip and Kay Davidson | Mimi Wilson Dozier | Mr. and Mrs. George C. Freeman III | Janet and Jonathan Geldzahler | Mrs. C. D. L. Perkins | Mr. and Mrs. Geoffrey P. Sisk | An Anonymous Donor
This list represents sponsors as of February 2019.