Our award-winning James W. and Frances G. McGlothlin Wing will provide a dramatic setting for Chihuly at the Virginia Museum of Fine Arts, a major exhibition of work by internationally renowned glass artist Dale Chihuly, opening October 20, 2012. Chihuly's art remains at the cutting edge of the technical and virtuoso possibilities of glass as a medium, and this exhibition will include many iconic works for which Chihuly is known — Ikebana, Mille Fiori, Chandeliers, Tabac Baskets, Venetians, Boats, Persian Ceiling — as well as site-specific installations, taking advantage of our soaring Atrium and reflecting pools.

View The Chihuly App in iTunes Preview.
The presentation at the Virginia Museum of Fine Arts is Chihuly's third major U.S. museum exhibition in recent years, with record-breaking crowds attending exhibitions of his work at the de Young Museum in San Francisco in 2008 and the Museum of Fine Arts, Boston, in 2011. Dale Chihuly is credited with revolutionizing the Studio Glass movement and elevating the medium of glass from the realm of craft to fine art. The studio in Seattle, Washington, which Chihuly founded and directs, is an extraordinary workshop, employing many of the greatest glass artists to realize his unique vision.
Event Has Concluded
The Chihuly App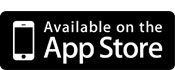 Videos
Chihuly in Seattle
TV Spot
Dale Chihuly: Playing With Fire
Chihuly Holiday TV Spot
Exhibition Catalogue
Chihuly at the Virginia Museum
of Fine Arts
The Banner Exhibition Program at VMFA is made possible by the Julia Louise Reynolds Fund 

Major Sponsors
The Richard S. Reynolds Foundation
Fred T. and Roddy P. Tattersall
Contributing Sponsors
Eda Hofstead Cabaniss
Mrs. Frances M. Dulaney
Frances Lewis,
and Andy and Ginny Lewis
True and Charlie Luck
Steve and Kathie Markel
Norfolk Southern Corporation
RBC Wealth Management
The Anne Carter and Walter R.
Robins, Jr. Foundation
Dr. and Mrs. Harry A. Wellons, Jr.
Opening Night Sponsors
Janet and Jonathan Geldzahler
Sara Belle and Neil November
Jay Olander
Ivan Jecklin and Allison Weinstein
Joseph R. Vilseck PhD, MD
Official Airline Partner

Promotional Partner
The Martin Agency
Media Partners
NBC12
Richmond Magazine
Community Idea Stations