VMFA is pleased to present a project developed by students who participated in this year's Museum Leaders in Training (MLiT) program. The work in this exhibition highlights a project inspired by Willie Anne Wright: Artist and Alchemist. On-view through April 28, 2024, "Artist an Alchemist" is an exhibition organized by VMFA that celebrates the work of the internationally renowned photographer and painter, Willie Anne Wright, whose remarkable Richmond-based career spans over six decades.
The exhibition in the Art Education Center is accompanied by an online digital resource that the students developed. After February 2024, visit the students' online resource here.
Connect
Held annually, the Museum Leaders in Training program introduces participants to a variety of careers in the art and museum setting. Each cohort of participants focuses on a unique project related to the museum's collection while gaining skills in leadership, interpretation, writing, research, and project management. This year's class included 23 students, representing 18 schools in the Richmond-metro region.
Learn more
Learn more about the program by visiting us online at M.LiT: Museum Leaders in Training.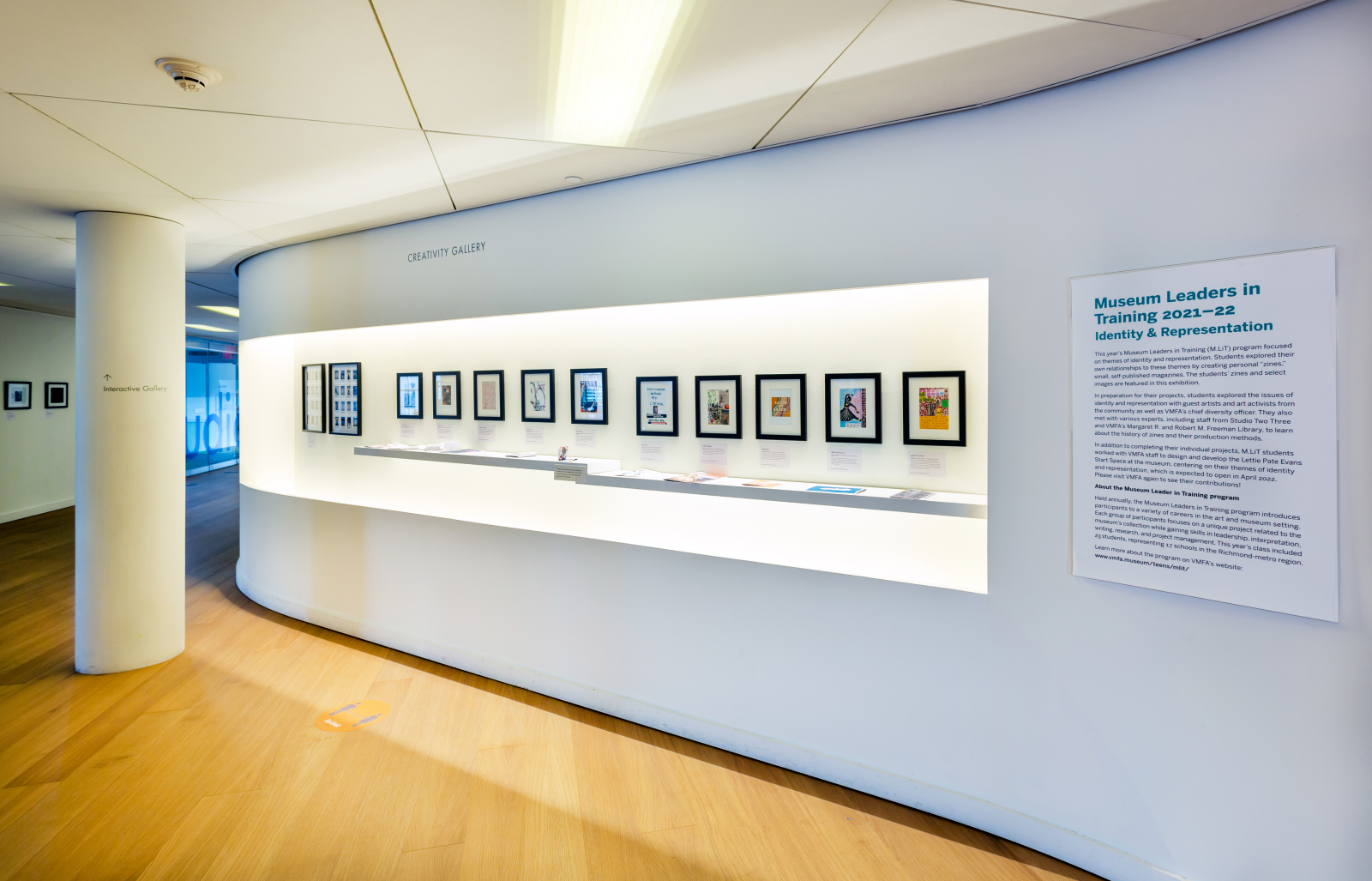 ---
Photos by Sandra Sellars© Virginia Museum of Fine Arts, Museum Leaders in Training 2021-22 "Identity & Representation" gallery views, March 2022.