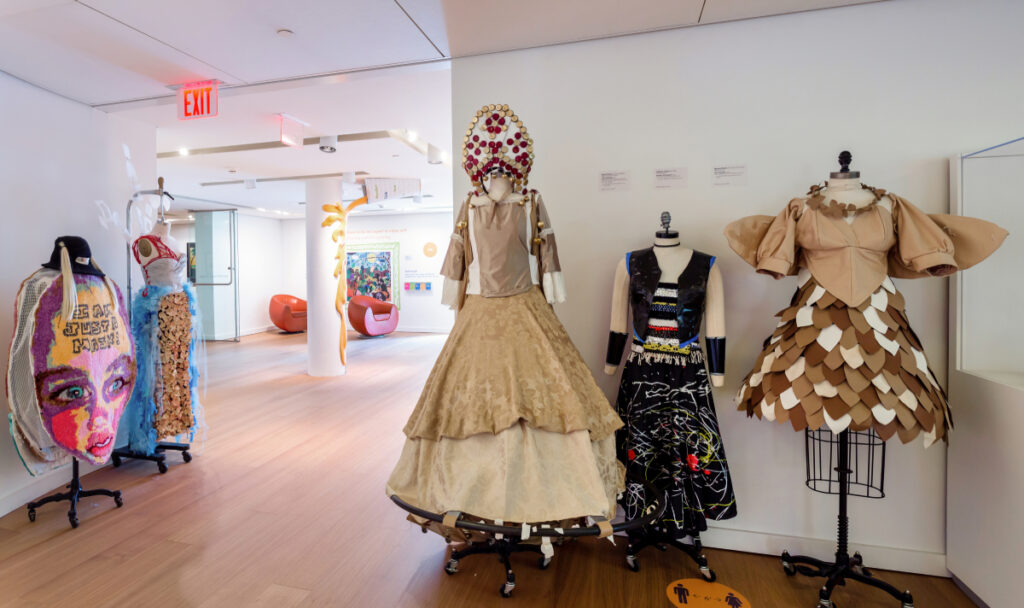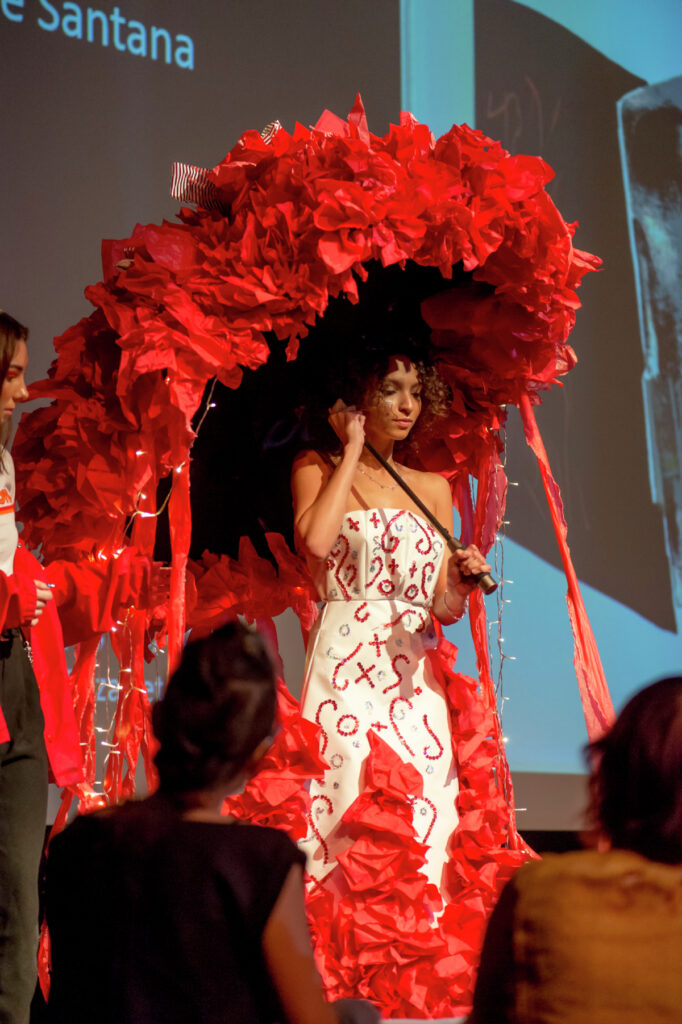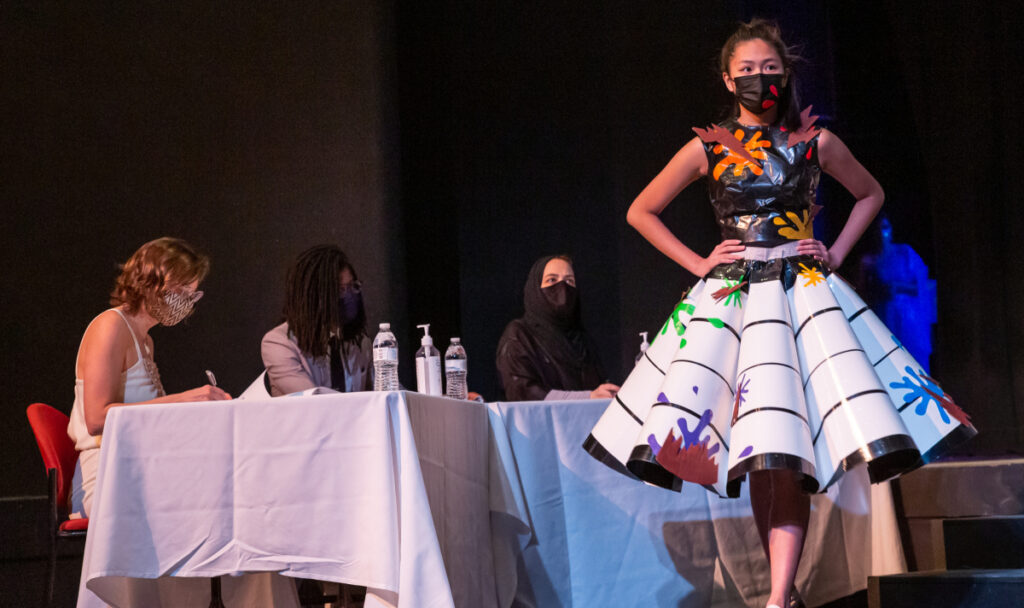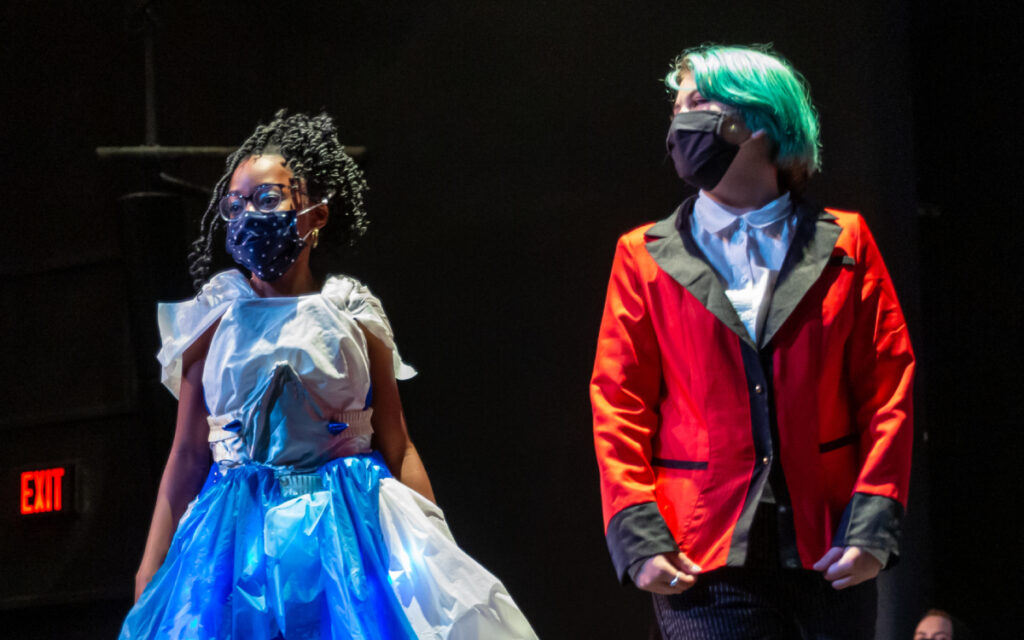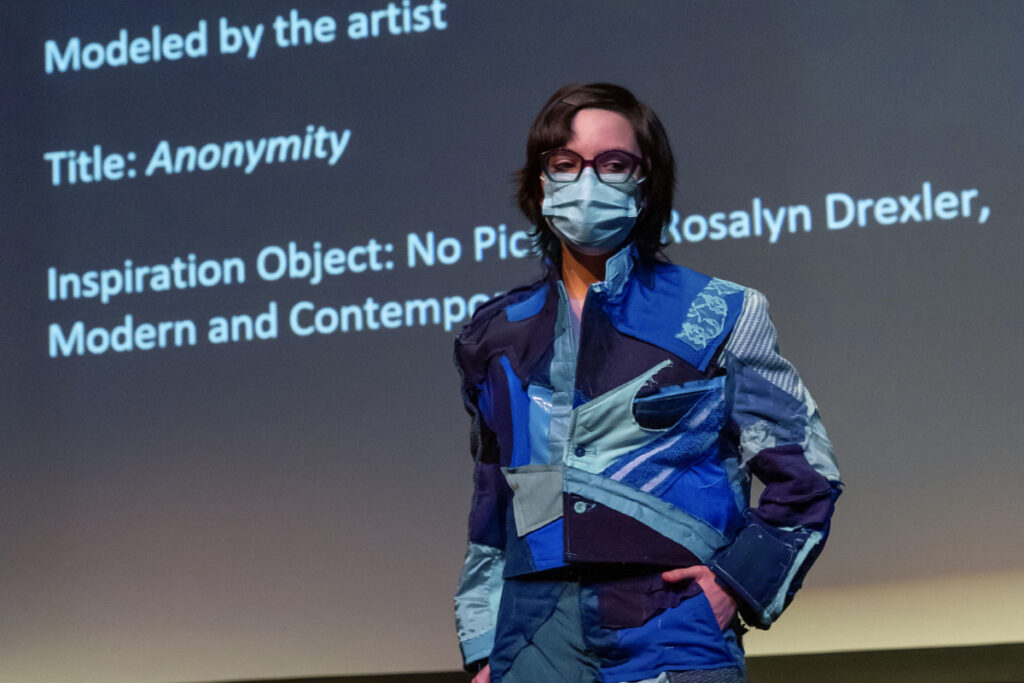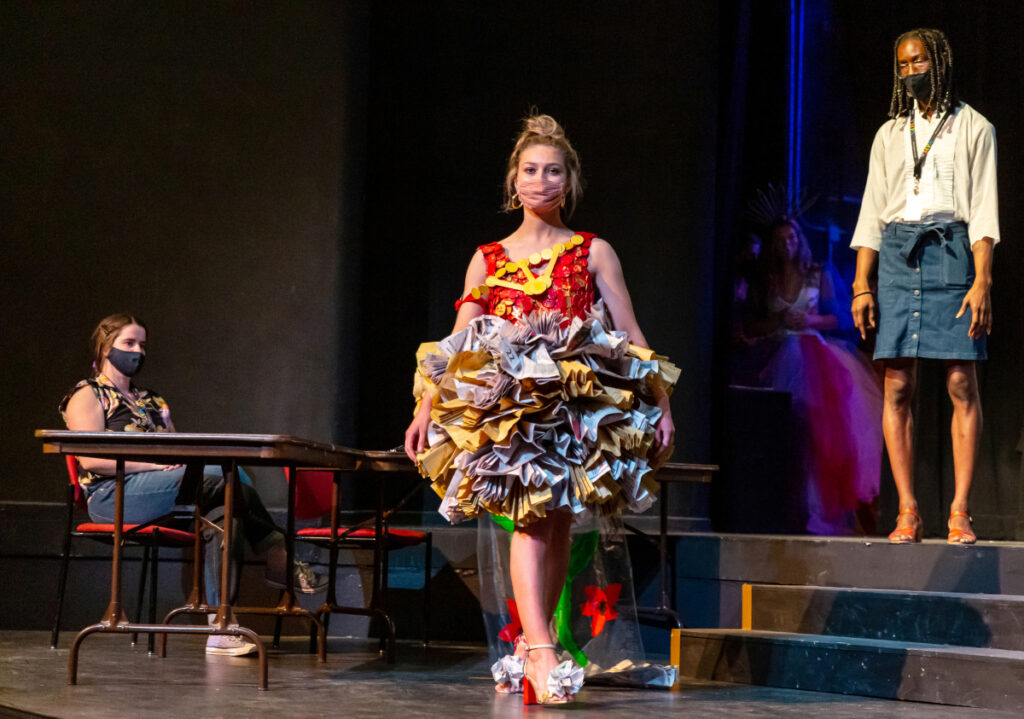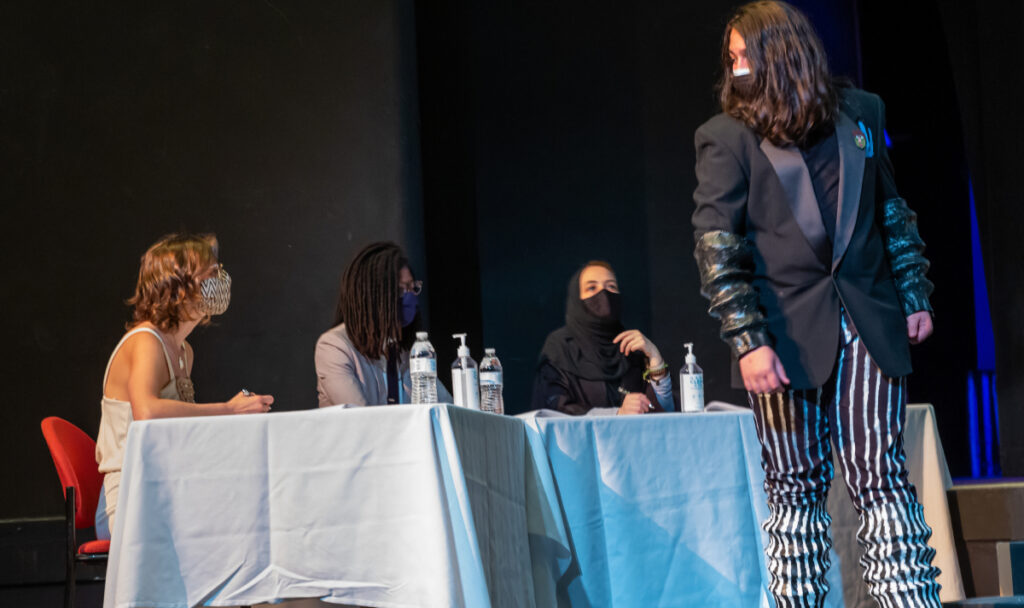 This exhibition features designer renderings and garments created by 64 Virginia students in grades six through twelve who participated in the May 15, 2022, Teen Stylin': Journey Runway Show. The garments on view include winners in these categories: Best in Show, Best Use of Materials, Most Creative Construction, Best Interpretation of a Work of Art, Best Interpretation of the Theme, and Most Wearable.
Held annually, the Virginia Museum of Fine Arts Teen Stylin' program challenges students with a passion for clothing design, studio arts, installation art, and creative construction to make a unique, wearable work of art. Participants worked for twelve weeks, from February to May, with local fashion designers and studio arts instructors to construct garments inspired by objects from the VMFA collection. Participants could either participate during on-campus weekly workshops or as part of the independent study program. Teen Stylin' culminates with a runway exhibition featuring students' designs.
This year's theme, Journey, was inspired by VMFA's special exhibition, Tsherin Sherpa: Spirits. Students reflected on the historical background of their artwork, and considered how the passages that their art object has made reflects, connects to, or diverges from the personal journeys they are on as young people.
Learn more about VMFA's teen programs at: www.vmfa.museum/teens/
---
Sponsored by