Explore three art objects in 30 minutes. VMFA's "3 in 30" programs are offered on the first Tuesday (in-person) and Thursday (virtually) of every month. Curators and educators discuss works in the permanent collection and in special exhibitions, considering different themes found across the collection, artistic movements, or a single artist's body of work. "3 in 30 PLUS" is an expanded version of this program where two speakers come together to present a program that is one-hour long. The "3 in 30" programs are free and open to the public.
---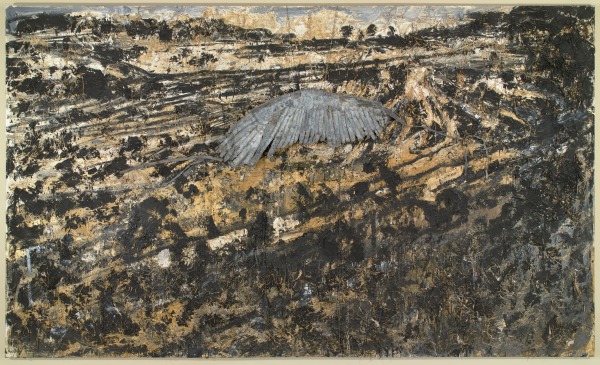 Landscape with Wing, 1981, Anselm Kiefer (German, born 1945), oil, straw, lead on canvas. Virginia Museum of Fine Arts, Gift of the Sydney and Frances Lewis Foundation. © Anselm Kiefer
3 in 30: Metamorphasis
Inspired by the special exhibition, Tsherin Sherpa: Spirits, join Education Programs Manager, and exhibition educator, Lulan Yu for a talk that explores themes of loss, struggle, empowerment and reflection through works of art in the museum's permanent collection.
3 in 30: Metamorphasis – In Person
Tue, Jun 7, 2022, 11—11:30 am | Meet at Visitor Services
Free; no reservations required.
---
3 in 30: Metamorphasis – Virtual
Thu, Jun 9, 2022, 11—11:30 am | Virtual Program
Free; Register on Zoom.
---
View all previous virtual programs on YouTube.