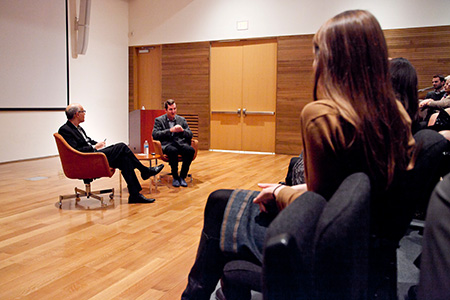 Did you know that viewing the VMFA permanent collection is free? Do you have any idea of the next exhibition that's coming to the museum? Did you know VMFA is open 365 days a year? No? Then perhaps you should have the Virginia Museum of Fine Arts' Speakers Bureau present at your social or civic group's next program or meeting.
Composed of Council members, all of whom are volunteers and some of whom are docents, the Speakers Bureau is dedicated to introducing VMFA—and all it has to offer—to the community. Using the 45-minute "It's Your Art!" PowerPoint presentation, speakers inform service clubs, church fellowships, women's clubs and senior citizen groups, primarily in the Greater Richmond area, about the museum's collection and exhibitions, as well as its history, programs, and offerings—from free coat check to fine dining.
"We have taken this presentation throughout the Richmond area and as far as Farmville," says Council member and Speakers Bureau presenter Debra Stoss. "After our presentations, I have received comments like: 'I didn't know about that upcoming exhibition' and 'We're now going to plan a group visit!'"
Adds Debra, "Some groups, like Osher Lifelong Learning at the University of Richmond, have invited the Speaker Bureau back multiple times."
To engage a free presentation (all audiovisual equipment is included) within the Greater Richmond region, visit http://vmfa.museum/statewide/request-program/ or call Debra Stoss at 804.840.0215.