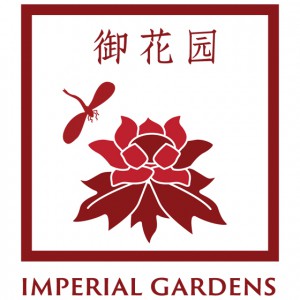 If you've been to VMFA recently, you've probably noticed the 3D printers humming away in the Atrium. They're printing the hundreds of tiny buildings that make up the Forbidden City in honor of the upcoming special exhibition, which opens Oct 18. This printing project is part of a crowdfunding campaign to support the museum's exhibition program. Your tax-deductible donations support all of VMFA's exhibitions—from traveling exhibitions like Forbidden City: Imperial Treasures from the Palace Museum, Beijing and Chihuly to those showcasing VMFA's permanent collections.
Each giving level—this one is $100—is tied to an architectural element of the Forbidden City. In a series of six blog posts, we will provide the story behind each of these intriguing icons.
The Imperial Garden, one of many in the Forbidden City, was built in 1417 during the Ming dynasty. It covered an area of 12,000 square meters on the northern end of the Forbidden City and was used exclusively by the imperial family. This was a quintessential Chinese garden with carefully constructed rockeries, meandering cobbled pathways, trees, and flowerbeds. About 20 architectural structures are spread throughout the garden, including studios, pavilions, shrines, and temples.
Help VMFA Build the Forbidden City and come by the museum to watch the progress!