Read what the Wall Street Journal had to say about our recent acquisition of "Sand Hills in Grünau" by Ernst Ludwig Kirchner. We are very excited for this piece to have found its new home in our Ludwig and Rosy Fischer Collection. Visit this work and learn more about its fascinating history in the Frederick Deane, Jr. Gallery.
By KELLY CROW
May 5, 2016 7:21 pm ET
Virginia Museum of Fine Arts Lands a Kirchner
'Sand Hills in Grünau' heads to Richmond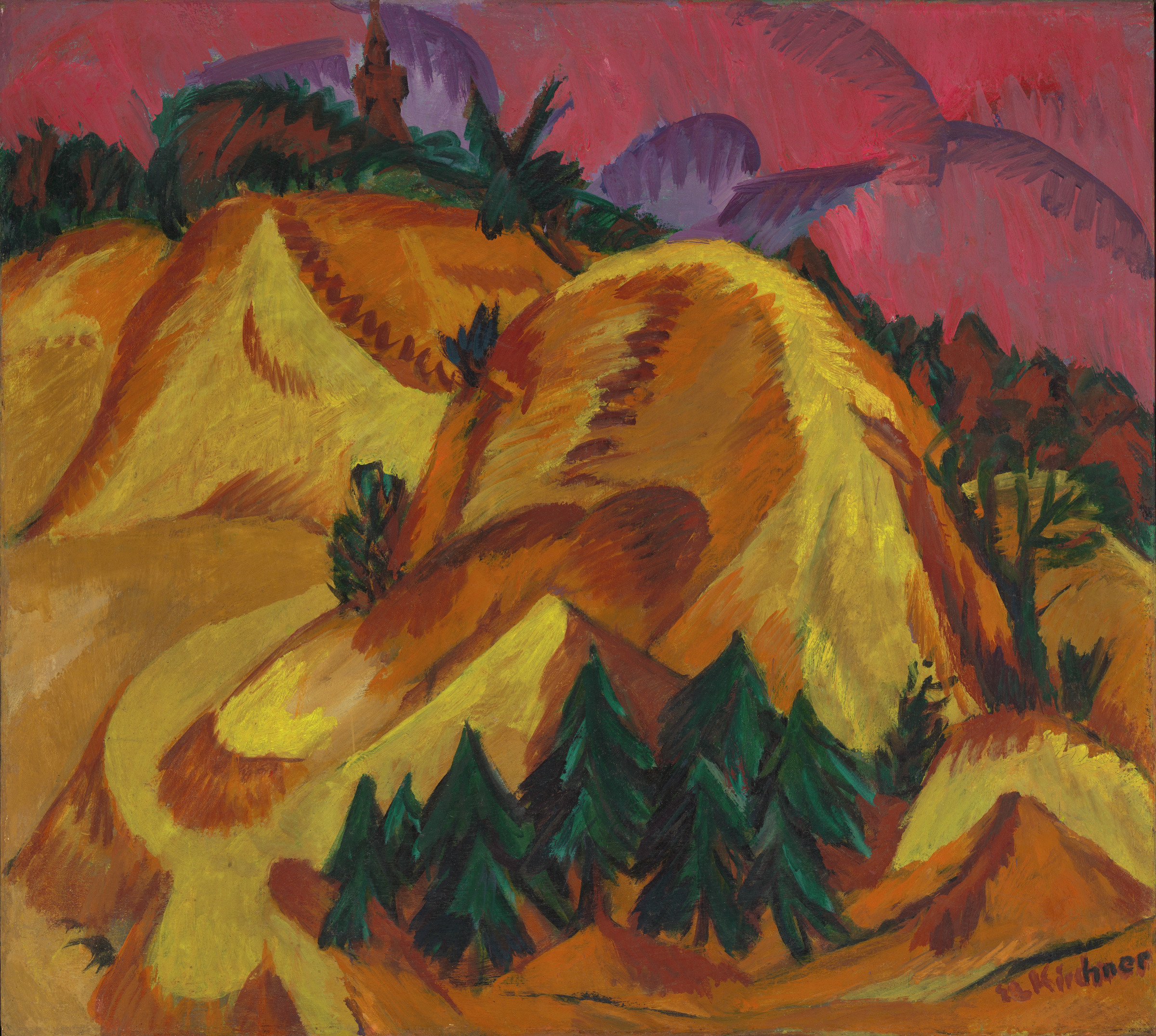 Last fall, New York's Museum of Modern Art returned an Ernst Ludwig Kirchner landscape to the heirs of its original Jewish owner. On Thursday, those heirs gave the German expressionist painter's 1917-18 canvas "Sand Hills in Grünau" to another museum in Richmond, Va.
The Virginia Museum of Fine Arts confirmed Thursday that it had received the painting as a gift from the heirs of a Berlin writer, Max Fischer, who had to leave his art behind when he fled Germany for the U.S. in late 1935.
Kirchner, a Bavarian-born bohemian who died in 1938, is known for nudging European art toward abstraction by painting Berlin street scenes that have sold at auction for up to $38 million apiece. His signature style featuring jagged brush strokes and a vivid palette was deemed degenerate by the Nazis, but today his works hang in major museums around the world.
Mr. Fischer's Frankfurt-based parents, Ludwig and Rosy Fischer, were among the artist's closest friends and collectors and originally bought the work before their family's lives were upended by World War II.
Read full article at Wall Street Journal