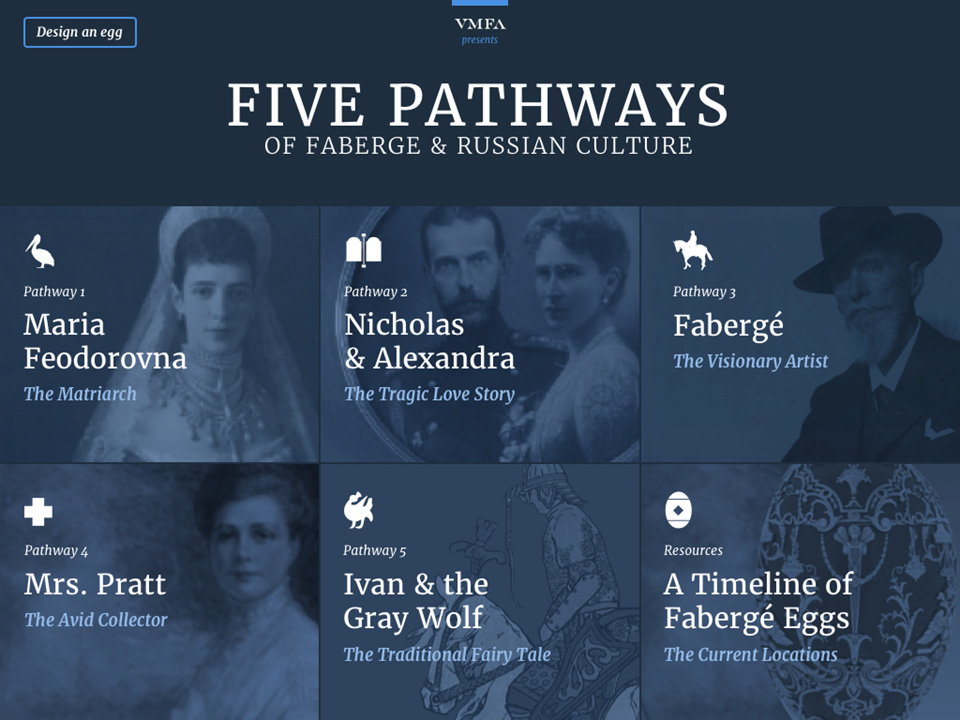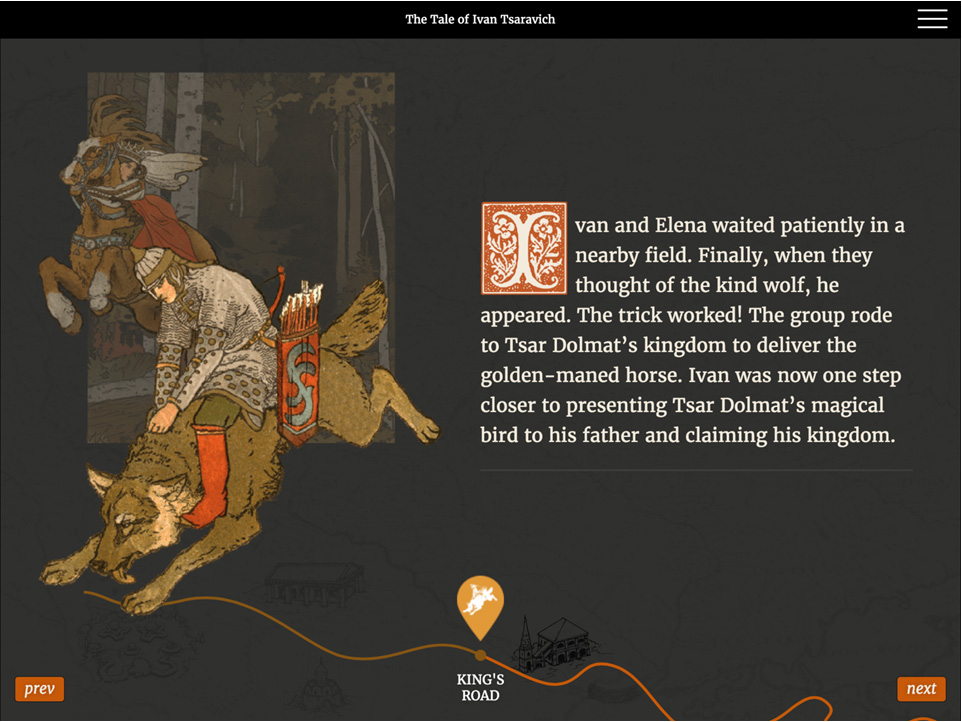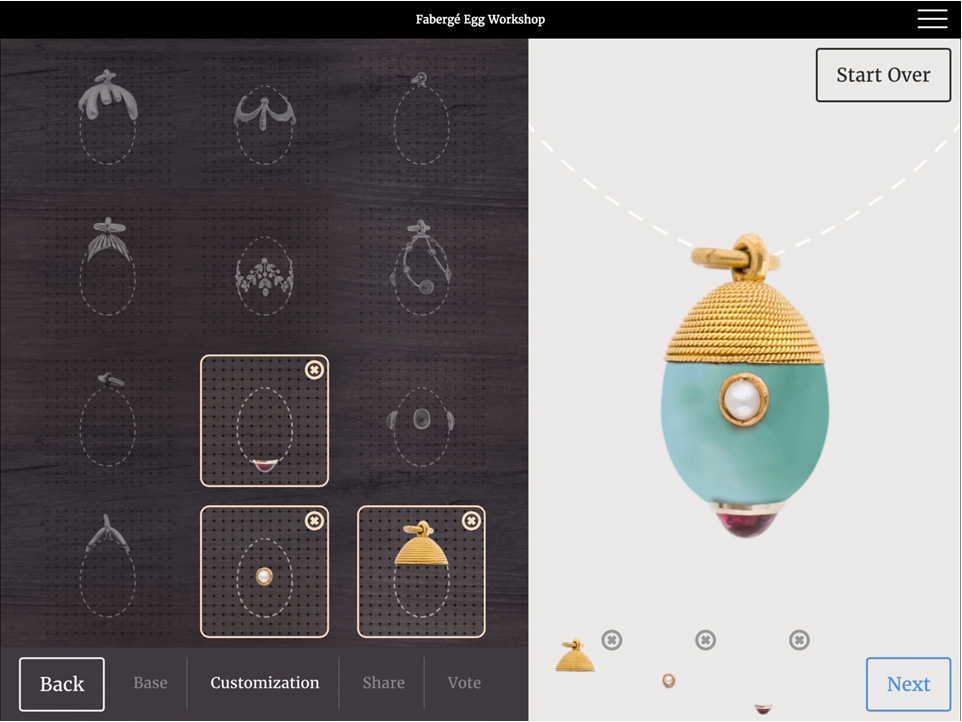 It's back! VMFA's renowned collection of Fabergé objects returns to the museum this fall. In addition to five new galleries  and a brand new website showcasing the history of the collection, the museum has developed an interactive Fabergé at VMFA app designed to inform, engage, and delight visitors.
Available for mobile and tablet, the Fabergé at VMFA app has a little something for everyone. For history lovers, the app sheds light on the many stories behind the collection, including the rise of Karl Fabergé and his workshop, the tragic fall of the Romanovs, and Mrs. Pratt's keen collecting eye. For families, it features a fairytale pathway that tells the story of Ivan and the Gray Wolf using images from VMFA's rare book collection. The app also includes a Fabergé egg "workshop" where users can design and share their very own eggs.
The Fabergé at VMFA app is now available for free in the App Store and on Google Play. Download now and start exploring today!