Ito Shinsui was a pioneer of modern Japanese prints known as shin-hanga (new prints), a traditional woodblock printmaking technique that emphasized collaboration between the artist, publisher, block carver, and printer.
Born in Tokyo, Ito Shinsui began apprenticing with printmaking master Kaburagi Kiyokata at age 13. In 1915, Shinsui designed one of the first shin-hanga prints, and three years later, he created Eight Views of Omi, which was produced by the publisher Watanabe Shozaburo. Known for its natural wonders, temples, and shrines, Omi is an ancient Japanese province situated around Lake Biwa near Kyoto. Since the Heian period, Omi had attracted emperors, imperial families, and noblemen for retreat and exile from the outside world.
This installation displays the complete set of Shinsui's Eight Views of Omi, alongside some of his other works, which were donated to VMFA by Patrons René and Carolyn Balcer. The Balcers are the generous donors of VMFA's hundreds of prints by Kawase Hasui, another leading artist of shin-hanga in the first half of the 20th century.
For an online presentation of this exhibition please visit the Eight Views of Omi: Japanese Woodblock Prints by Ito Shinsui Collection Story.
---
Exhibition Highlights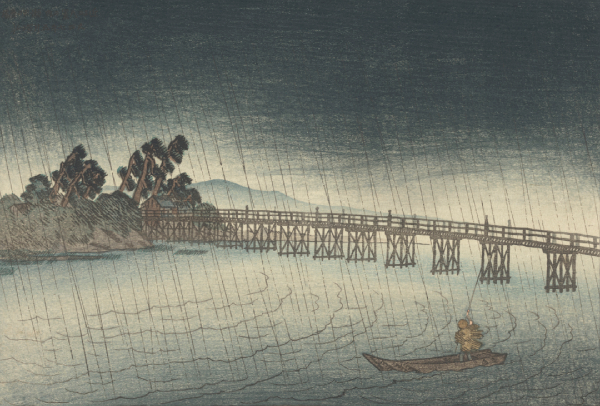 Katahashi Bridge at Seta, from the series Eight Views of Omi, 1918, Ito Shinsui (Japanese, 1898–1972), woodblock print, ink and color on paper. Virginia Museum of Fine Arts, René and Carolyn Balcer Collection, 2020.272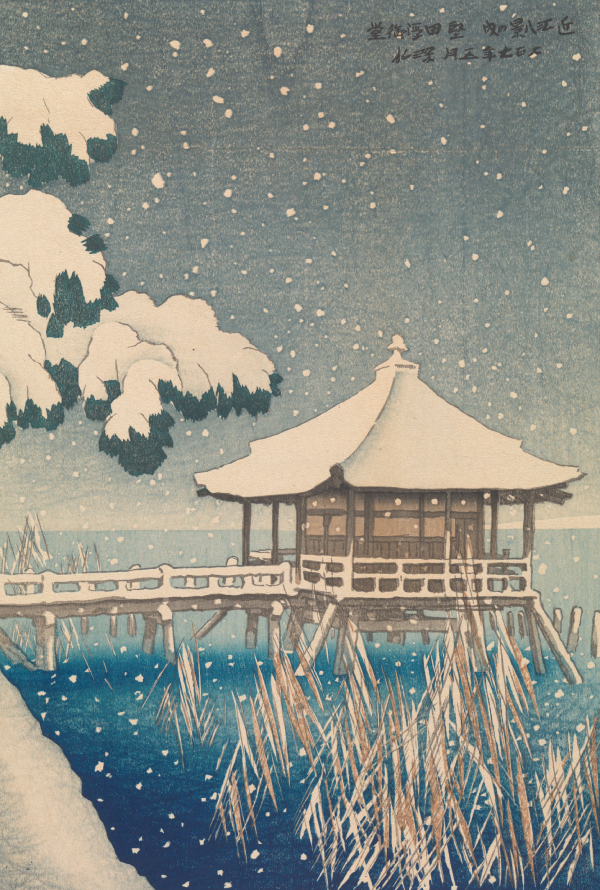 Ukimodo Shrine at Katada, from the series Eight Views of Omi, May 1918, Ito Shinsui (Japanese, 1898–1972), woodblock print, ink and color on paper. Virginia Museum of Fine Arts, René and Carolyn Balcer Collection, 2020.274
---
Katahashi Bridge at Seta, from the series Eight Views of Omi, 1918, Ito Shinsui (Japanese, 1898–1972), woodblock print, ink and color on paper. Virginia Museum of Fine Arts, René and Carolyn Balcer Collection, 2020.272