Face and Figure brings together a selection of portrait-based photographs acquired by the Virginia Museum of Fine Arts since 2020. The installation includes formal and vernacular studio works, powerful documentary projects, intimate studies of loved ones, and conceptual projects that stretch the de­finition of the genre.
Since the advent of the medium in the 1830s, photography has been dominated by pictures of people. Photographic portraits, whether made by a professional, a family member, an automated photo booth, or the cell phone in your pocket, reveal both how people present themselves to the world and how they see and understand themselves and others. Far more than a simple record of physiognomy, photographic portraits can memorialize loved ones, celebrate individual achievement, probe personal psychology, explore the social context of being, or interrogate how identity, history, and culture shape the self.
Together, the works on view—16 photographs, plus 22 photo-booth portraits, two portraits in brooches, and one photo card—demonstrate the range and vitality of the photographic medium and its capacity to express and explore the human condition.
Exhibition Highlights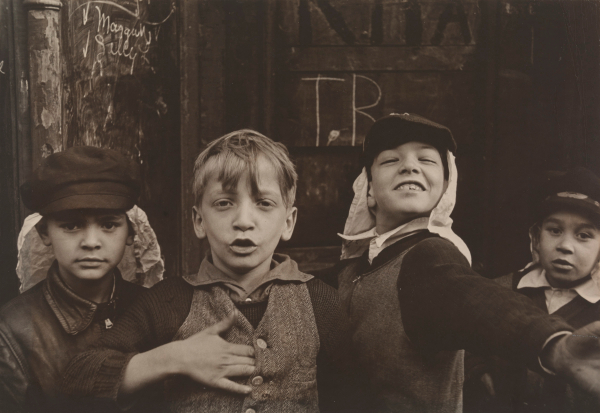 New York (The Foreign Legion), ca. 1939, Helen Levitt (American, 1913–2009), gelatin silver print. Virginia Museum of Fine Arts, Adolph D. and Wilkins C. Williams Fund, by exchange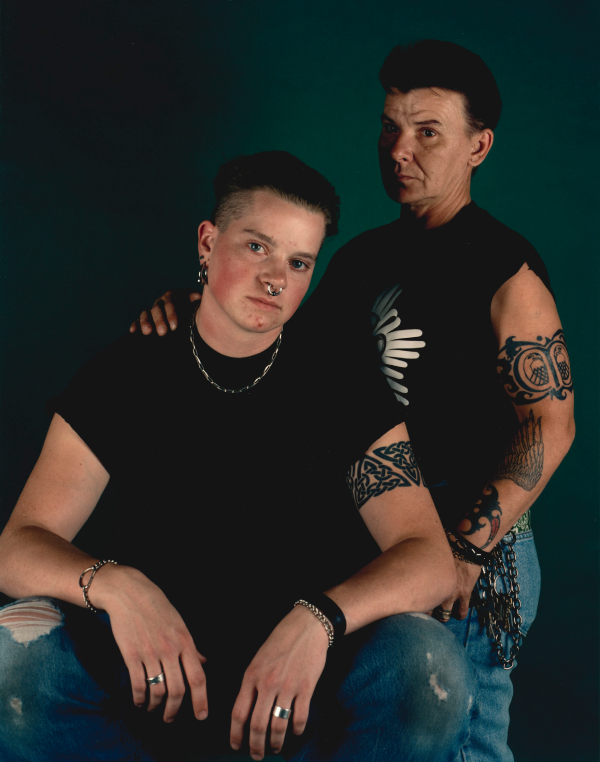 Matt and Jo, 1993, Catherine Opie (American, born 1961), chromogenic print, printed 2022. Virginia Museum of Fine Arts, Gift from the Estate of Mrs. Alfred I. duPont, by exchange