From myth and legend to warfare, sport, and transportation, the horse played an integral role in ancient Greek culture. Wealthy Greeks belonged to the social class of knights and hunted to develop skills for fighting in the cavalry. Horses were among the earliest subjects explored by Greek artists and remained the most commonly depicted animal in the Archaic and Classical Periods. Artists and writers celebrated horses as symbols of wealth, power, and prestige but also as cherished companions of humans, heroes, and gods.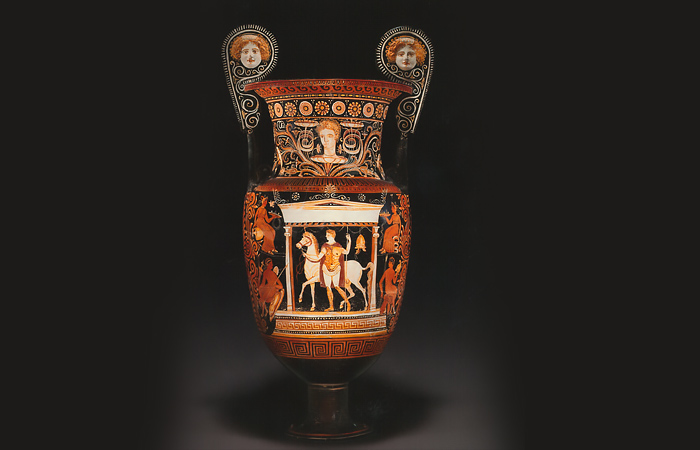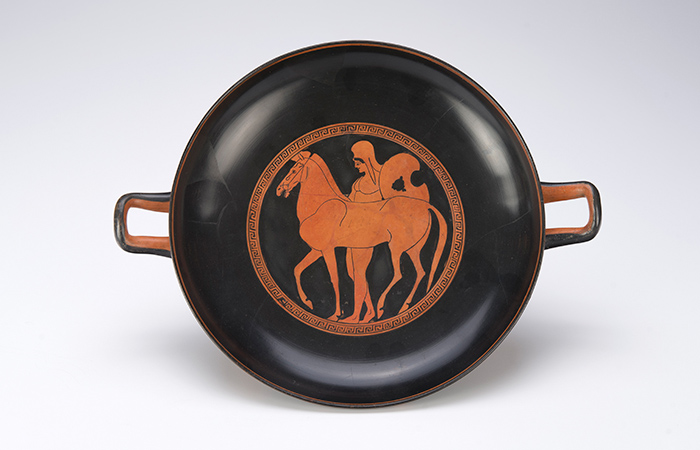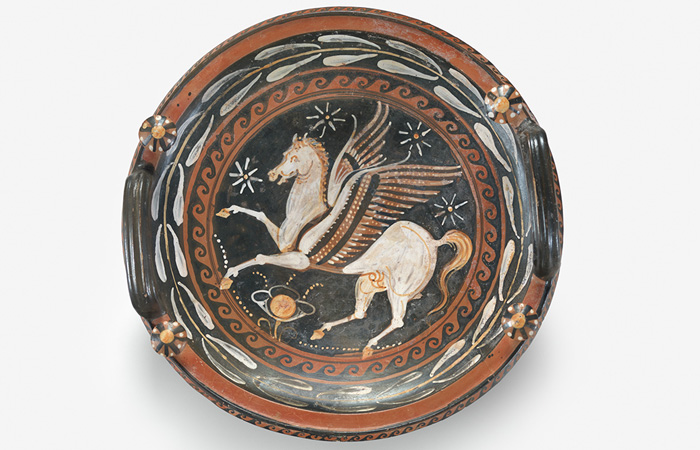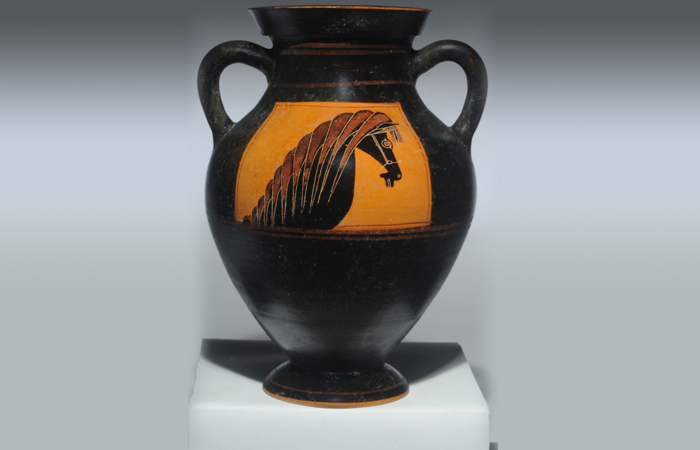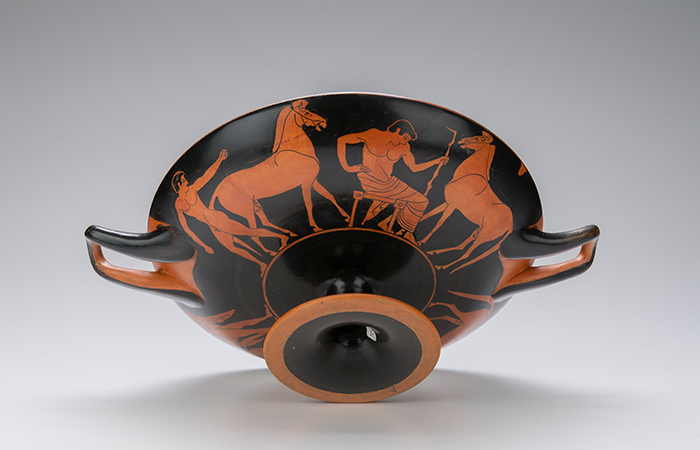 The Horse in Ancient Greek Art presents imagery of mythical horses like the winged Pegasos, who becomes a constellation, as well as horse-hybrids like centaurs and satyrs, creatures that are part human and part horse. Many artists depict chariots, sometimes rushing into battle and sometimes in thrilling races, while others focus on horse races, carefully indicating the goads, bridles, reins, and bits. These images as well as scenes of grooming and feeding well-bred steeds reveal striking parallels between ancient and modern horse care and horsemanship.
The Horse in Ancient Greek Art features Greek vases, sculpture, and coins from the 8th through the 4th centuries BC drawn from private collections, the Virginia Museum of Fine Arts, the Tampa Museum of Art, and other museum collections. The exhibition and accompanying publication explore the significance of the horse in ancient Greek culture, and imagery of the horse in ancient myth, war, sport, and competition. From some of the earliest examples of the horse in Greek art, to stunning examples of black and red-figure vases, the objects on view illustrate ancient equestrian life.
The Horse in Ancient Greek Art is co-curated by Dr. Peter J. Schertz, VMFA Jack and Mary Ann Frable Curator of Ancient Art and Nicole Stribling, Curator of Permanent Collections, National Sporting Library & Museum. The exhibition is organized by the National Sporting Library & Museum and the Virginia Museum of Fine Arts.
Ron Smith, Poems Inspired by the Exhibition
---
Sponsored by
Dr. and Mrs. William J. Frable
---
Lilli and William Beyer
The Manuel and Carol Loupassi Foundation
---
Michael and Ann Beall
Mr. and Mrs. Alan I. Kirshner
Climis and Carol Lascaris
Patricia R. St. Clair
---
Ongoing support for VMFA's exhibition program is provided by the following endowments: the Dr. Donald S. and Beejay Brown Endowment, the Council Exhibition Fund, the Lettie Pate Whitehead Evans Exhibition Endowment, the Fabergé Ball Endowment, and the Julia Louise Reynolds Fund.