Access our FREE web-based The Art of the Flower audio tour. Use your own mobile device and headphones and our free wi-fi to stream the audio tour in the galleries or enjoy the tour at home on your computer.

Launch Audio Tour
---
This exhibition is the first major American exhibition to consider the French floral still life across the 19th century. Developed from the strong partnerships fostered by the French Regional American Museum Exchange (FRAME), the exhibition is organized by Mitchell Merling, Paul Mellon Curator and head of the Department of European Art at the Virginia Museum of Fine Arts and Heather MacDonald, the Lillian and James H. Clark Associate Curator of European Art at the Dallas Museum of Art.
The exhibition explores the infusion of new spirit and meaning into the traditional genre of floral still-life painting in 19th-century France, even as the advent of modernism was radically transforming the art world. It features more than 60 flower paintings by more than 30 artists, including well-known painters such as Eugène Delacroix, Gustave Courbet, Henri Fantin-Latour, Édouard Manet, Vincent van Gogh, and Henri Matisse, as well as less familiar figures such as Antoine Berjon and Simon Saint-Jean. These artists, whose careers collectively span the nineteenth century, engaged in a sophisticated reworking of traditional imagery, bringing the floral still life into dialogue with emerging models of science and commerce, and ultimately transforming the genre into a meditation on the nature of artistic representation itself.
Van Gogh, Manet, and Matisse: The Art of the Flower is co-organized by the Dallas Museum of Art and the Virginia Museum of Fine Arts. This exhibition is supported by an indemnity from the Federal Council on the Arts and the Humanities. The Banner Exhibition Program at VMFA is supported by the Julia Louise Reynolds Fund.
Sponsors
Presented by: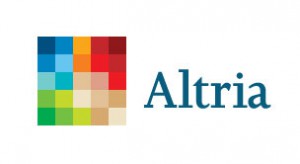 ____________________
The Francena T. Harrison Foundation Trust
____________________
Mrs. Frances Massey Dulaney
The Julia and Tunnicliff Fox Charitable Trust
Virginia H. Spratley Charitable Fund II
Mr. and Mrs. Fred T. Tattersall
____________________
Lilli and William Beyer
Mr. and Mrs. Joseph T. Knox
The Robert Lehman Foundation
McGue Millhiser Family Trust
Norfolk Southern Corporation
 Toni A. Ritzenberg
Mary and Don Shockey
____________________
Mr. and Mrs. Read Branch, Jr.
Capital One Bank
The Jeanann Gray Dunlap Foundation
____________________
 Dr. and Mrs. R.P. Sowers
 Flowers for the Sketching Gallery generously provided by

Media Sponsors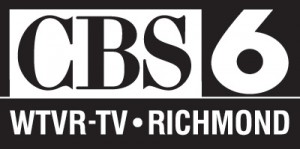 <iframe width="853″ height="480″ src="https://www.youtube.com/embed/DJiOm9Ysiz4?rel=0″ frameborder="0″ allowfullscreen></iframe>