Richmond Sessions '22–'23
VMFA presents Richmond Sessions '22–'23, a series of studio recordings by an eclectic roster of guitarists performing in the art exhibition Storied Strings: The Guitar in American Art. The specially constructed studio and Bristol Sessions–inspired series expand the exhibition's exploration of the guitar as subject, symbol, and storyteller's companion. Recordings will be featured on VMFA's YouTube channel and can be accessed here. See the complete Richmond Sessions schedule of YouTube releases below.
The recording studio is fitted with equipment loaned by Digital Video Group, Ear Trumpet Labs and Sennheiser and Neumann. Award-winning Richmond-based recording studios In Your Ear produce Richmond Sessions '22–'23 in partnership with VMFA.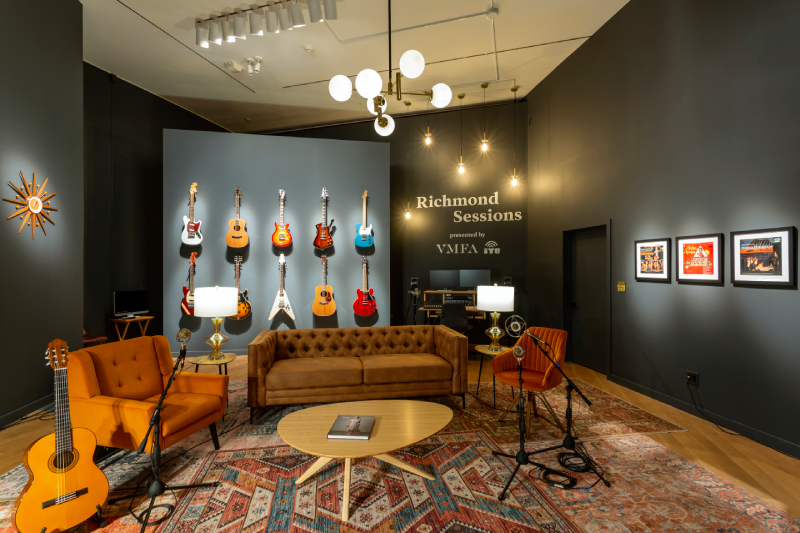 Latest Release
Richmond Sessions '22–23 featuring Sunny War / Released: March 15, 2023 / Folk, blues
"Sunny War enlivens traditional folk and blues by freshening her musical attack and writing lyrics that reflect 21st century concerns. Her first album, 'Worthless,' arrived in 2014, and she continued to gain attention over the next few years as she built up a cult following that crested with the release of 2018's 'With the Sun.' After a series of independent releases, War moved to New West for the 2023 album 'Anarchist Gospel.'" —Biography excerpt by Stephen Thomas Erlewine
Past Releases
The first Richmond Sessions '22–'23 recording, featuring folk musician Lucy Kaplansky, dropped on October 12. Musicians who appeared in sessions included Wilco guitarist Nels Cline; guitarist Felicia Collins (Late Show with David Letterman); acoustic guitarist Tommy Emmanuel; blues and roots guitarist Corey Harris; jazz guitarist Joel Harrison and multi-genre guitarist Anthony Pirog; The Long Ryders' Stephen McCarthy (who has also toured and recorded with The Jayhawks) and The Bitter Liberals' Charles Arthur; Retrosphere's Seamus McDaniel; folk and blues guitarist Elizabeth Wise; and acoustic guitarist Yasmin Williams.
---
---
---
---
---
---
---
---
---
About the Exhibition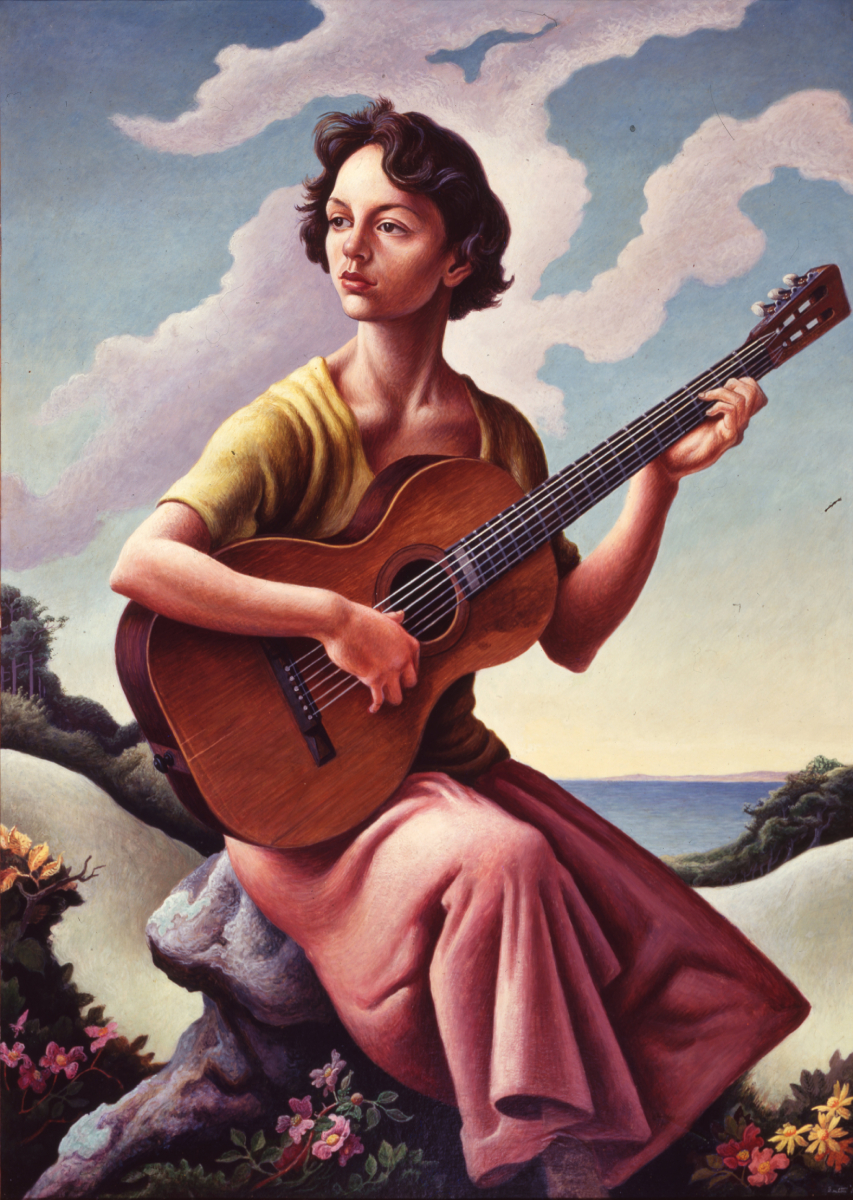 Storied Strings: The Guitar in American Art
On view at VMFA from October 8, 2022, to March 19, 2023, Storied Strings: The Guitar in American Art will explore the guitar as a visual subject, enduring symbol and storyteller's companion. Strummed everywhere from parlors and front porches to protest rallies and rock arenas—the guitar also appears far and wide in American art. Its depictions enable artists and their human subjects to address topics that otherwise go untold or under-told. Experience paintings, sculpture, works on paper, and music in a multimedia presentation that unpacks the guitar's cultural significance, illuminating matters of class, gender, race, ethnicity, and identity.
Get Tickets
---
Jessie with Guitar, 1957, Thomas Hart Benton (American, 1889–1975), oil on canvas, 42 x 30 ½ in. Jessie Benton Collection © 2022 T.H. and R.P. Benton Trusts / Licensed by Artists Rights Society (ARS), New York
---