---
On view February 16–March 17, 2023
Cochrane Atrium
Now in its 5th year, RVA Community Makers is an annual community-activated art project presented by the Virginia Museum of Fine Arts and led by artist Hamilton Glass. Coinciding with VMFA's celebration of Black History Month, the yearly project honors African American leaders from a variety of fields. Each year, honorees are selected for their influence, impact, and inspirational story. They are the "makers" that strengthen our community. As a public art project, RVA Community Makers showcases the Black history being made every day in RVA, where African American art and artists are celebrated all year long.
Inspired by VMFA's exhibition Isaac Julien: Lessons of the Hour—Frederick Douglass, this year's artistic focus is video storytelling. Richmond videographer and artist Myles Brown will interview, document, and visually showcase the impact made by the 2023 honorees. The honorees are individuals who advocate for a cause; amplify a just point of view; and/or use the power of storytelling, oration, and imagery to positively impact change for their community—educationally, culturally, and artistically.
---
2023 Honorees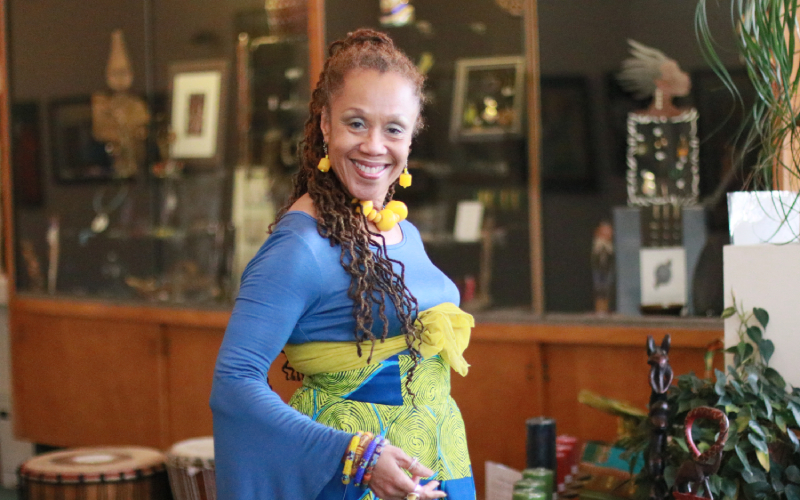 Janine Bell
Janine Bell is an artist, folklorist, cultural historian, producer, and arts administrator. She is the founder and president of the nonprofit Elegba Folklore Society. Strengthening connections within the African diaspora for 32 years, Bell curates and performs Elegba's presentations of African dance, music, theater, visual arts, and material culture. Her accolades include University of North Carolina, Chapel Hill, Harvey E. Beech Outstanding Alumna Award; Teresa Pollak Prize for Excellence in the Arts; Belle Women in the Arts Award; 2019 Richmond History Maker Award; Richmond Times-Dispatch's 2020 People of the Year list; and 2022 Martin Luther King, Jr. Community Leaders Award for Arts & Culture.
---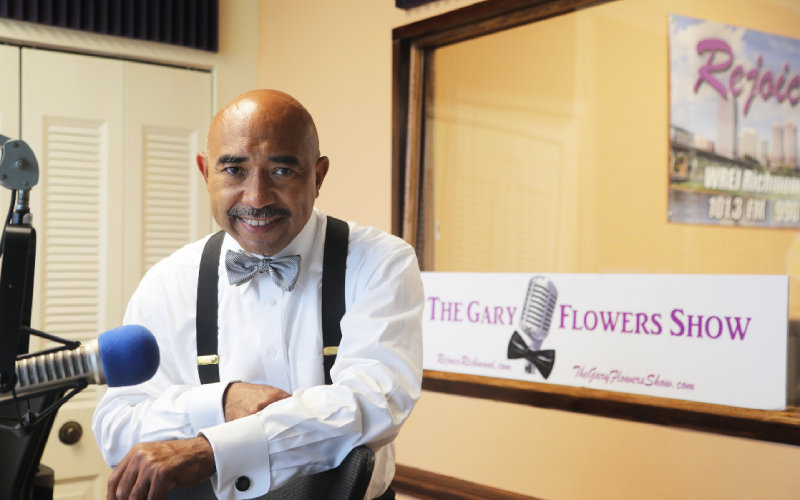 Gary Flowers
Gary Flowers brings 35 years of experience in civil rights– and human rights–policy formation to the airwaves as well as the historic streets of his hometown of Richmond. Flowers hosts The Gary Flowers Show—a morning talk show with international, national, and local radio listeners on WREJ and RejoiceRichmond.com. In the afternoons, Flowers leads insightful tours known as "Walking the Ward with Gary Flowers," giving participants an overview of Richmond's historic Jackson Ward neighborhood that was once known as Black Wall Street and the Harlem of the South. Through his talk show and tours, Flowers seeks to reveal Richmond's centrality to America's unfolding story.
---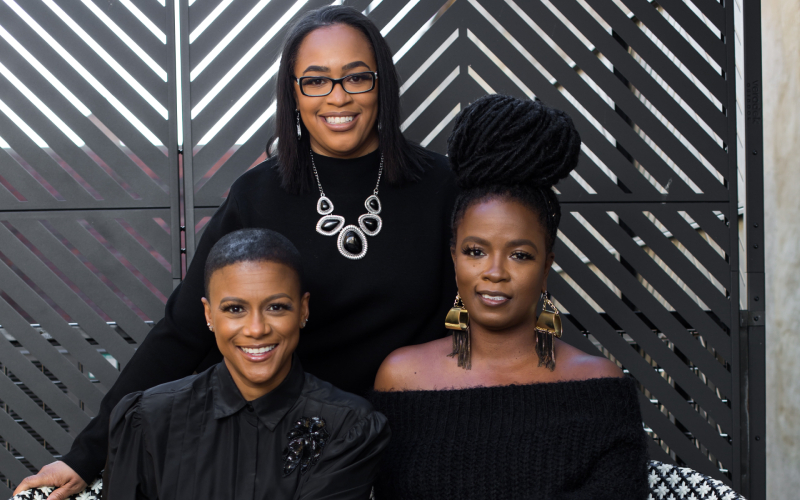 Jackson Ward Collective
Rasheeda Creighton is the co-founder and executive director of JWC Foundation, a nonprofit hub for Black business owners of all stages to connect to each other as well as with partners, service providers, programs, and financial resources. Creighton uses her passion for personal finance to provide coaching and support to women taking control of their financial journeys. She earned her undergraduate degree from Spelman College and holds a Juris Doctor from the University of Michigan Law School. She is a native of and an active community leader in Richmond and the proud mother of three daughters.
Kelli Lemon is an entrepreneur/consultant who is passionate about changing how people "LIVE" Richmond. Her company, Like The Fruit LLC, socially connects people through food, sports, arts, and education. She also owns Urban Hang Suite, a social cafe in historic Jackson Ward, and hosts Richmond's popular podcast Coffee with Strangers. On the weekends, Lemon is making Virginia residents a little richer while supporting public schools K–12 as the daytime-draw host for the Virginia Lottery. Lemon is also helping Black-owned businesses learn, grow, and own as a co-founder of the JWC Foundation.
Melody Joy Short is the co-founder of the Richmond Night Market. She supports small-business owners and independent artists in areas of public relations, marketing, and business development. Short is the former director of marketing and business development for Akwaaba Bed & Breakfast Inns, which is the largest collection of Black-owned inns in the United States. She was featured in the cast of the TV show Checked Inn on the OWN network. Short is also the co-founder of the JWC Foundation, a hub which leverages collective networks and offers programming and resources to build sustainable Black-owned businesses.
---
Related Events & Programs
---
Hamilton Glass
Project Creator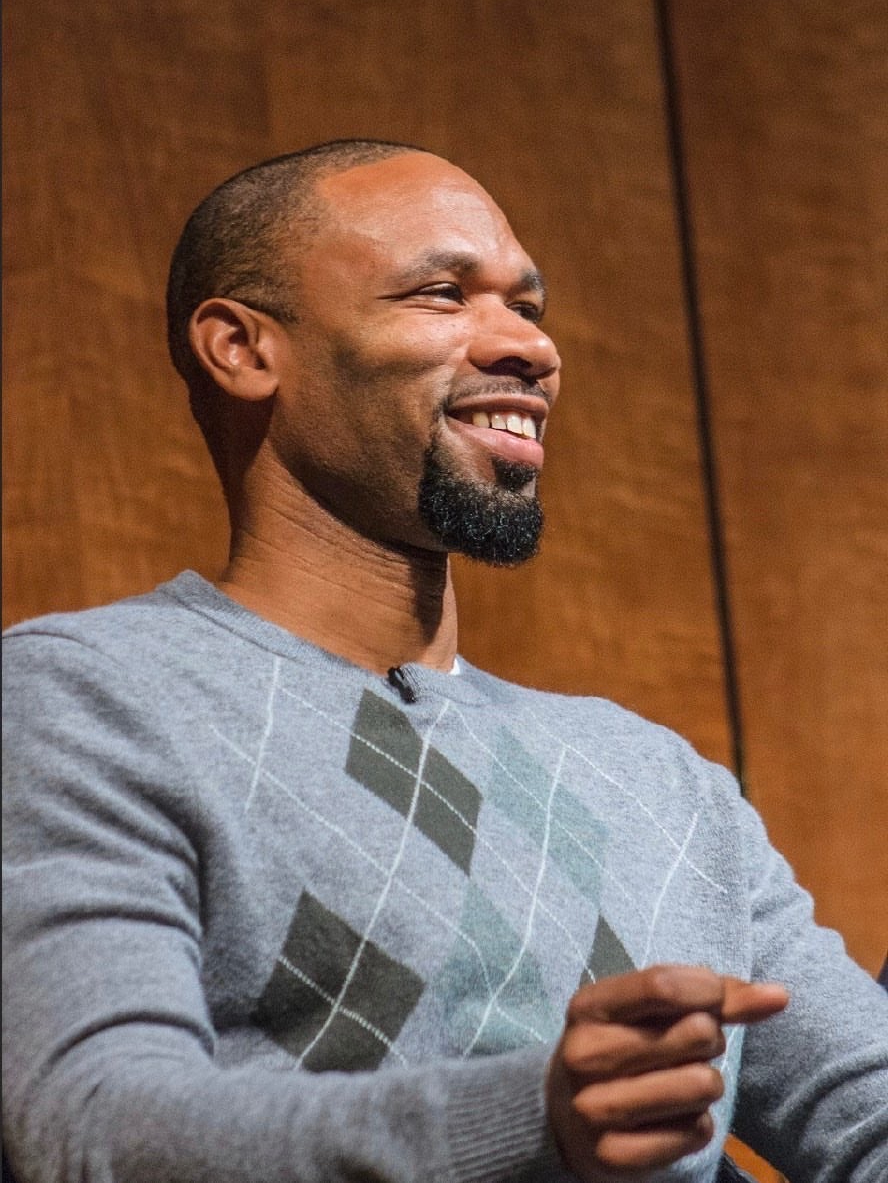 Hamilton Glass's career as an artist stems from his architecture and design background. Despite working in the architecture field for seven years, his passion for public art pushed him to start a career as an artist. Public art has always been a big inspiration for Hamilton because of its power to influence and inspire the surrounding community. With every opportunity Hamilton is given to create, he tries to convey a message that connects his art to the community. Using his background in architecture, he creates images that reference architectural drafting practices, which are represented in the sharp lines, scale, and balance of the piece. The bright colors and unpredictable lines and shapes are used to convey energy and movement in each piece. Hamilton's work isn't just a single canvas, print, or mural. One of the things he enjoys most is creating multilayered projects that amplify many voices. In 2020, Hamilton founded two large projects, Mending Walls and All In Together, which were created to address the civil unrest and pandemic raging in our country. This was a way for Hamilton to process current events and share that opportunity for expression with others through art. Hamilton is always looking to use his art as an inspiration and healing tool in the community, as well as being a great example of a working Black artist.

---
Myles Brown
Project Videographer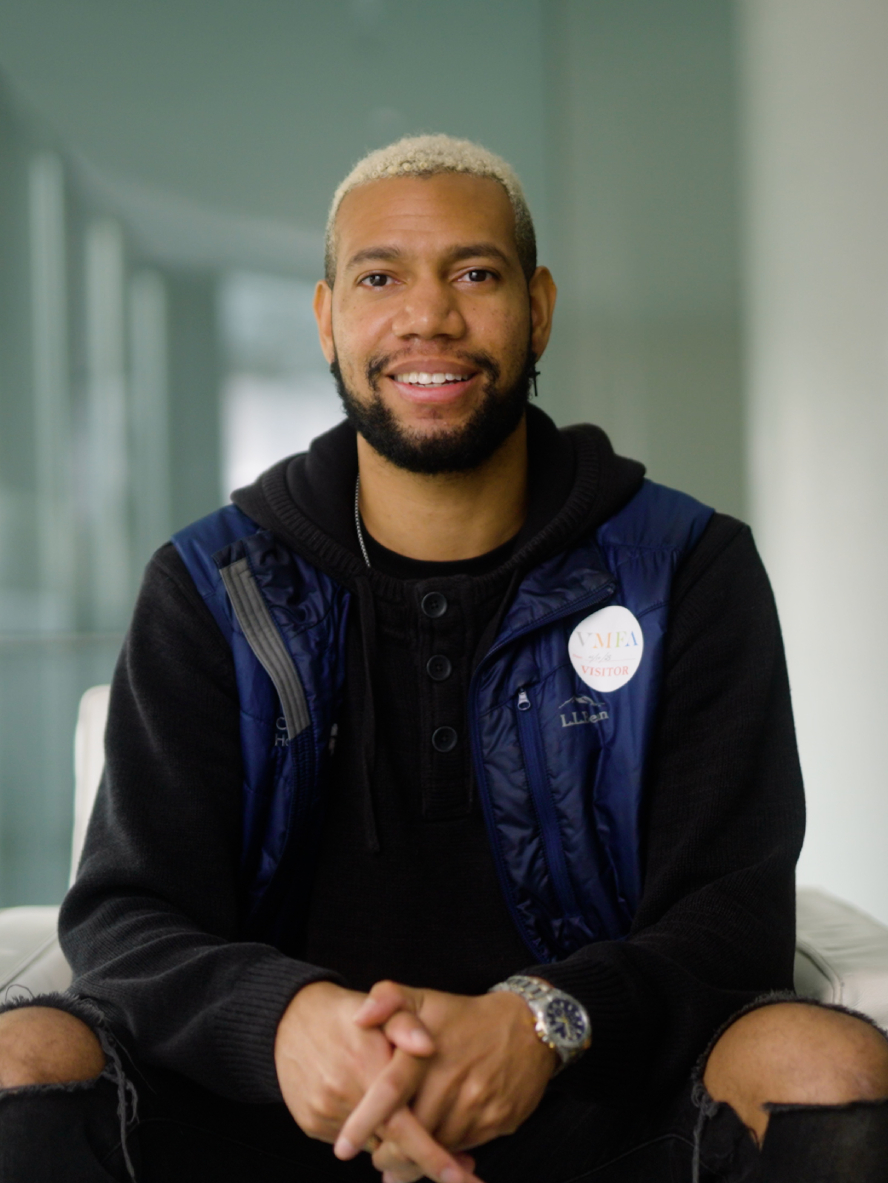 Myles Brown is a musical artist and filmmaker from Richmond. He is also the owner of MYLO Video Productions, LLC. Brown's production company works on a variety of projects ranging from the "Own Your Shine" Juneteenth Artist Spotlight series for the Oprah Winfrey Network, to local productions for entities such as Chamber RVA, Maymont, Sports Backers, BLK RVA, Virginia Commonwealth University, and St. Christopher's School to name a few.
Brown's unique filmmaking style formulated after pursuing a bachelor's degree in Psychology. At UNC Charlotte, Brown joined a research team that focused on perceived discrimination against African American college students, as well as the coping mechanisms used to manage these chronic stressors to achieve psychological wellness. He infuses similar coping strategies into his work to create narratives that are universally understood. His work primarily focuses on how self-expression, music, vulnerability, honest conversations, and escapism through nature can lead to a stronger and healthier community.
Brown's most recent project, Journey, is a visual album that explores his grief journey after the loss of his best friend. To reach a sense of closure, Myles turned to music, videography, and Richmond's outdoors. The project features eight original songs written and performed by Myles, each taking place in a unique location in Richmond. He hopes that telling vulnerable and authentic narratives will promote empathy and interconnectedness in the Richmond community.