Ages 3–14 months, accompanied by an adult
It's never too early to introduce your child to art. This innovative program engages both baby and caregiver through singing and movement activities, in-depth discussions about works of art in VMFA's collection, and baby-safe art projects.
What to Know Before Coming to Class
Note: Classes are nonrefundable and cannot be transferred to another class. Be sure to mark your calendars.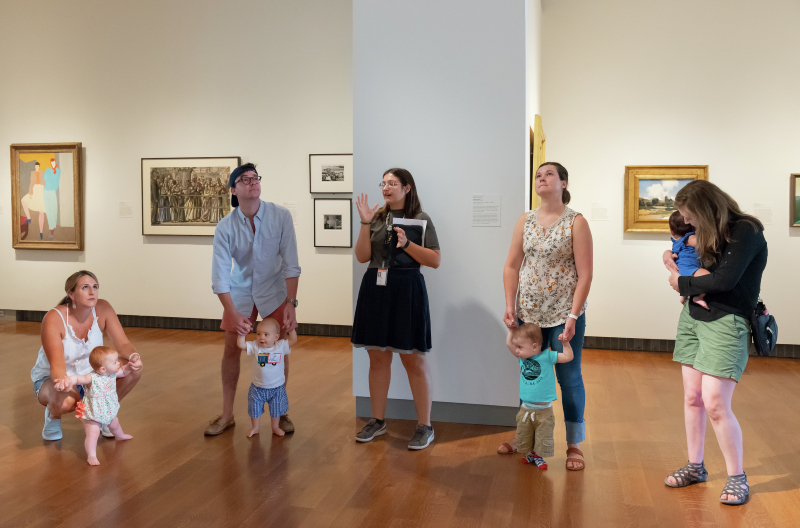 ARTSY INFANTS: At the Museum
ARTSY INFANTS: At Home