Talks + Lectures
Get tickets on-site, online, or by phone at 804.340.1405.
---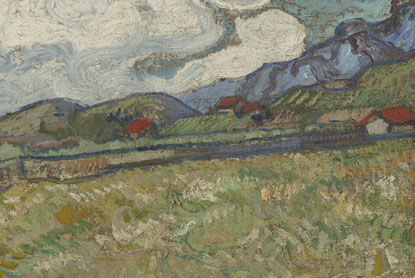 VMFA Book Club: Van Gogh's Ghost Paintings by Cliff Edwards
Thu, Feb 25, 5:30–7 pm | Pauley Center Parlor
Did you know that Van Gogh destroyed some of his own paintings? What does this decision say about the artist and his religious views? And how did a Japanese zen master factor in? In this session of VMFA Book Club, we will be joined by author Cliff Edwards, Professor of Philosophy and Religious Studies at VCU, to explore the motivations behind Van Gogh's destruction of his own depictions of the Garden of Gethsemane.

VMFA Book Club: Using books about artists or works of art currently on view at VMFA to pique curiosity and open discussions, VMFA Book Club explores these specific works of art as well as the setting and period surrounding them. Note: Reading the book is helpful but not required. The VMFA Shop stocks a limited supply of each book.
$8 (VMFA members $5)
---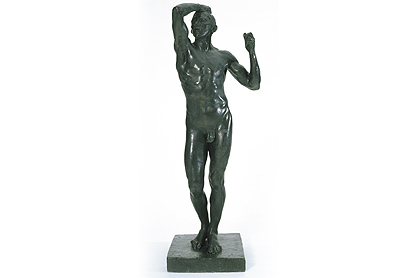 Rodin and the Tradition of the Nude
Fri, Feb 26, 6:30 – 7:30 pm | Leslie Cheek Theater
Most of Auguste Rodin's sculptures depict the naked human body. This lecture will explore his lifelong engagement with the subject. In-depth examination of such works as The Age of Bronze, The Thinker, and The Kiss will reveal Rodin as one of art history's most profound and original artists. This lecture is inspired by Rodin: Evolution of a Genius, on view through March 13.
$8 (VMFA members $5)
---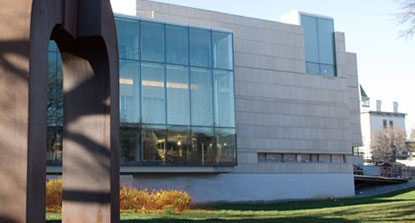 The Second Temple as a Roman Building
Thu, May 12, 6–7 pm | Leslie Cheek Theater
Dr. Peter Schertz, Jack and Mary Ann Frable Curator of Ancient Art
The Temple of Herod in Jerusalem was one of the largest and most thoroughly documented religious sanctuaries in the Roman world. Described as an "Ornament to Empire" by its destroyer, the future emperor Titus, few physical signs of its grandeur remain. Working with archaeological evidence as well as ancient Jewish, Christian, and Polytheist literary texts, Peter Schertz explores the Second Temple in its Roman context. This lecture is co-sponsored by the Richmond Society of the Archaeological Institute of America.
Free, tickets required
---
Artist Talks
We have over 25 videos of artists discussing their work in their own words and explore works in the VMFA permanent collection.