Talks + Lectures
Get tickets on-site, online, or by phone at 804.340.1405.
---
Tjeby: Knight of the 22nd Century BC
Thu, Oct 22, 6:30 – 7:30 pm | Leslie Cheek Theater
With Dr. Jonathan Elias, Director of the Akhmim Mummy Studies Consortium | Ongoing research has brought forth new perspectives on Tjeby, the 4,000-year-old Egyptian mummy in the VMFA collection. Scanned in February 2013, Tjeby has been the subject of rare in-depth study. Learn about Tjeby's times and the research process that gave birth to his sculptural portrait, to be unveiled for the first time at this lecture.
$8 (VMFA members $5)
---
Paul Mellon Lecture: Why the Pre-Raphaelites are Modern
Thu, Nov 5, 6:30 – 7:30 pm | Leslie Cheek Theater
This year's Paul Mellon lecture re-examines the work of the Pre-Raphaelite Brotherhood, which was founded in London in 1848, the Year of Revolutions.
Free, tickets required
---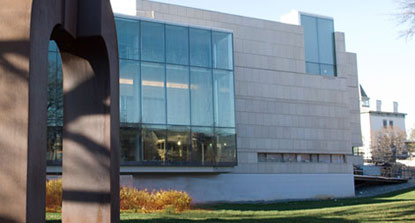 Rodin & Co.: The Master and His Studio Collaborators
Fri, Dec 4, 6:30 – 7:30 pm | Leslie Cheek Theater
Nathalie Bondil, Director, Montreal Museum of Fine Arts | Who were Rodin's principal collaborators? They were mold makers, technicians, patinators, founders, photographers, friends, lovers, models, and students. Each brought expertise and, occasionally, innovation to the service of Rodin's oeuvre. While explaining the technical challenges of sculpture and its capacity to be reproduced, this talk also explores the life within the studio and the encounters of different people, known or unknown, such as Desbois, Limet, Druet, or Bourdelle.
$8 (VMFA members $5)
---
Artist Talks
We have over 25 videos of artists discussing their work in their own words and explore works in the VMFA permanent collection.