Get tickets on-site, online, or by phone at 804.340.1405.

---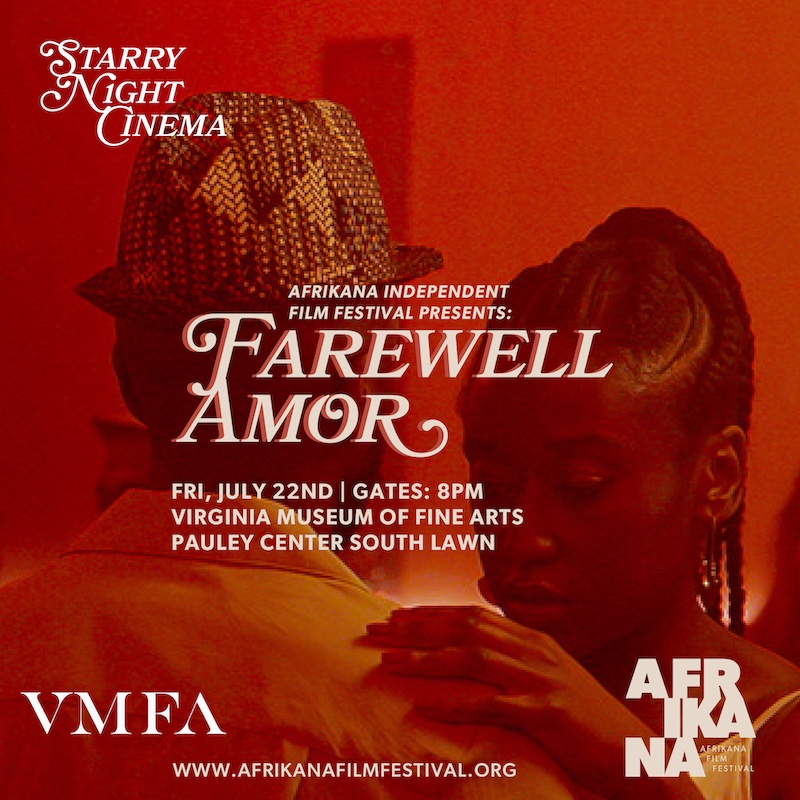 Outdoor Movie Presented by VMFA and the Afrikana Film Festival
Fri, Jul 22, 8:30–10:45 pm | VMFA Pauley Center South Lawn (If it rains: VMFA's Leslie Cheek Theater)

Bring your own chairs and blankets for this outdoor screening of the film Farewell Amor (2020; 95 min). Before the Angolan Civil War breaks out, Walter decides to immigrate to America, leaving his wife Esther and his young daughter Sylvia behind. It takes 17 years before they reunite in New York City to build a new life together—Walter is now a weathered taxicab driver, Esther a devout Catholic, and Sylvia a teenager. Essentially strangers, the three find it challenging to live in Walter's small one-bedroom apartment. Soon, conflict begins to rear its ugly head.

The film is presented at VMFA for the "Relocation, Connection & Community" initiative as inspired by the Tsherin Sherpa: Spirits exhibition.

$8 (VMFA members $5)
---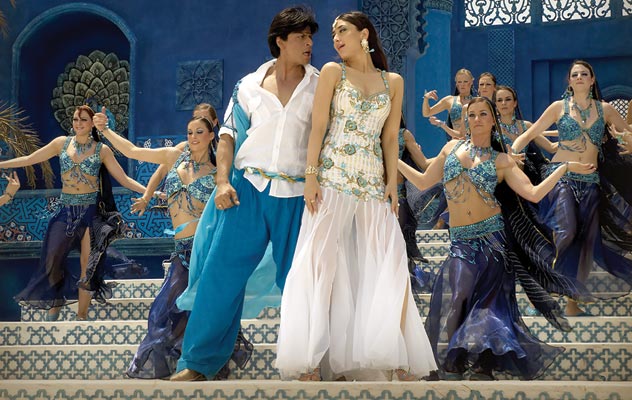 Bollywood Movie as Chosen by Tsherin Sherpa!
Fri, Aug 12, 6:30–9 pm | Leslie Cheek Theater

This film was selected for VMFA by the contemporary Tibetan American artist whose works are now on view in the exhibition
Tsherin Sherpa: Spirits
. Billu Barber: A dashing mega-movie star (Shah Rukh Khan) comes to a small village to make a film. When rumors spread that Billu (Irrfan Khan), a poor haircutter, was the star's pal in school, he becomes a celebrity overnight. Trouble begins when townsfolk want to meet the star. This sweet comedy-drama delivers with several sensational neo-Bollywood dance numbers. Also stars Lara Dutta, Kareena Kapoor, and Deepika Padukone. Directed by Priyadarsha and made in India. (2009; Hindi with English subtitles;137 min)
$8 (VMFA members $5)