---
The Commonwealth of Virginia was one of the first points of contact between Indigenous peoples and European settlers. The Virginia Museum of Fine Arts acknowledges the presence of the Powhatan Chiefdom and the Monacan Nation on the land on which the museum now stands and honors all the indigenous peoples of Virginia, past and present. Today, Virginia is home to seven federally recognized Tribes: Chickahominy Indian Tribe, Chickahominy Indian Tribe – Eastern Division, Monacan Indian Nation, Nansemond Indian Tribe, Pamunkey Indian Tribe, Rappahannock Tribe, and the Upper Mattaponi Indian Tribe. In addition to these federally recognized Tribes, the Commonwealth of Virginia also recognizes the Cheroenhaka (Nottoway) Indian Tribe, Mattaponi Indian Tribe, Nottoway Indian Tribe of Virginia, and the Patawomeck Indian Tribe of Virginia. These 11 tribes represent three linguistic groups in Virginia: Algonquian, Siouan and Iroquoian.
The Virginia Museum of Fine Arts seeks to honor the history of this land and to maintain and nurture our relationships with these tribes. We are committed to building on these partnerships in our approach to collecting, programming, and providing visitor experiences. It is with humility that we look to our past, and with hope that we look to our future.
---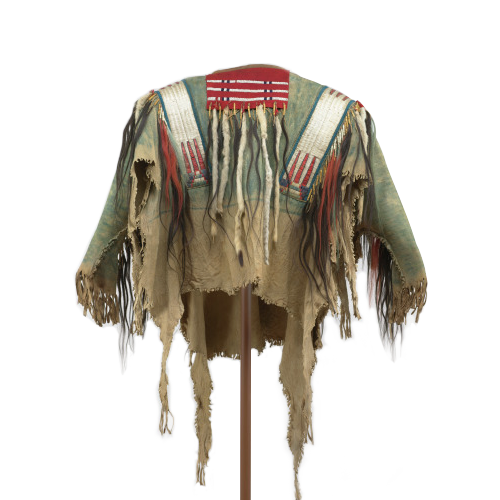 Explore Our Collection
VMFA's Native American art collection includes objects dating from prehistoric times to the present day. Geographic regions that are particularly well represented include the Arctic North, Northwest Coast, Plains, and Southwest. The collection encompasses a great variety of media, including textiles, ceramics, beadwork, sculpture, painting, and photography.
Explore