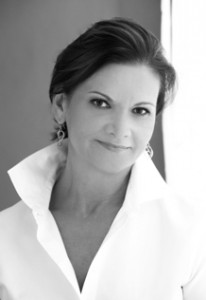 This Saturday morning, 12/10/11, journalist and interior designer Cathy Whitlock will appear in-person at VMFA with a showing of the colossal 1963 motion picture, Cleopatra, starring Elizabeth Taylor. You are invited to see Ms. Taylor, a former Virginia resident and the last of the grand movie stars, in her most iconic role for a very rare showing on the big screen in a theatrical setting.
Ms. Whitlock has put together one superb book on movie art direction entitled, Designs on Film: A Century of Hollywood Art Direction (HarperCollins). This handsome volume is richly illustrated with stills and drawings from the archives of the movies' Art Director's Guild to which Ms. Whitlock had exclusive access. The jacket notes: "…(she) narrates the evolving story of art direction over the course of a century—from the massive Roman architecture of Ben-Hur to the infamous Dakota apartment in Rosemary's Baby to the digital CGI wonders of Avatar's Pandora."
The VMFA Gift Shop will have signed copies.
The splendid and audacious all-day event has several quality components. You may choose to partake of just part of it or enjoy the entirety. $8 / $5 for VMFA members.
–Hobart Cornell, Critic-at-large
Schedule:
10:30am Ms. Whitlock's presentation w/Q&A
11:30am break
12:15pm VMFA's Jack and Mary Ann Frable Curator of
Ancient Art Dr. Peter Schertz will discuss authenticity issues.
12:30-5pm THE movie (over 4 hours with intermission)
http://vmfa.museum/Calendar_and_Events/Films/Cinema_Style__Cleopatra.aspx
http://wwwcinemastyle.blogspot.com/