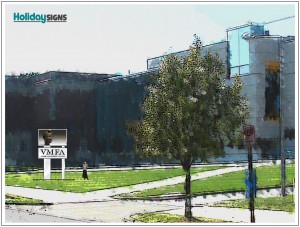 VMFA invites Museum District, Fan District, and Boulevard Associations
The Virginia Museum of Fine Arts has heard both negative and positive comments from the community about the digital imaging sign that is planned for the museum's front yard on Boulevard. I have invited neighborhood association members to a public forum at 6:00pm on Tuesday, January 11, in the Reynolds Lecture Hall to view our plans first-hand and to share comments with the museum leadership.
I have also invited Richard Sliwoski, Director of the Department of General Services, the state agency which staffs the board of Art and Architecture Review. Brian Olinger, AARB former chair, will also be present. As you know, our process has always been to share the Museum's plans with the community after approval from our state oversight boards.
As with the parking deck and the many particulars associated with the McGlothlin wing, we want to share the details of our plans. We will look to our neighbors for input on the planned sign at VMFA.
Thank you for your continued engagement and support, and we look forward to the dialogue on January 11.
Sincerely,
Alex Nyerges
Director