"The real issue implied in "Art and Technology" is not to make another scientific toy, but how to humanize the technology and the electronic medium, which is progressing rapidly – too rapidly."
-Nam June Paik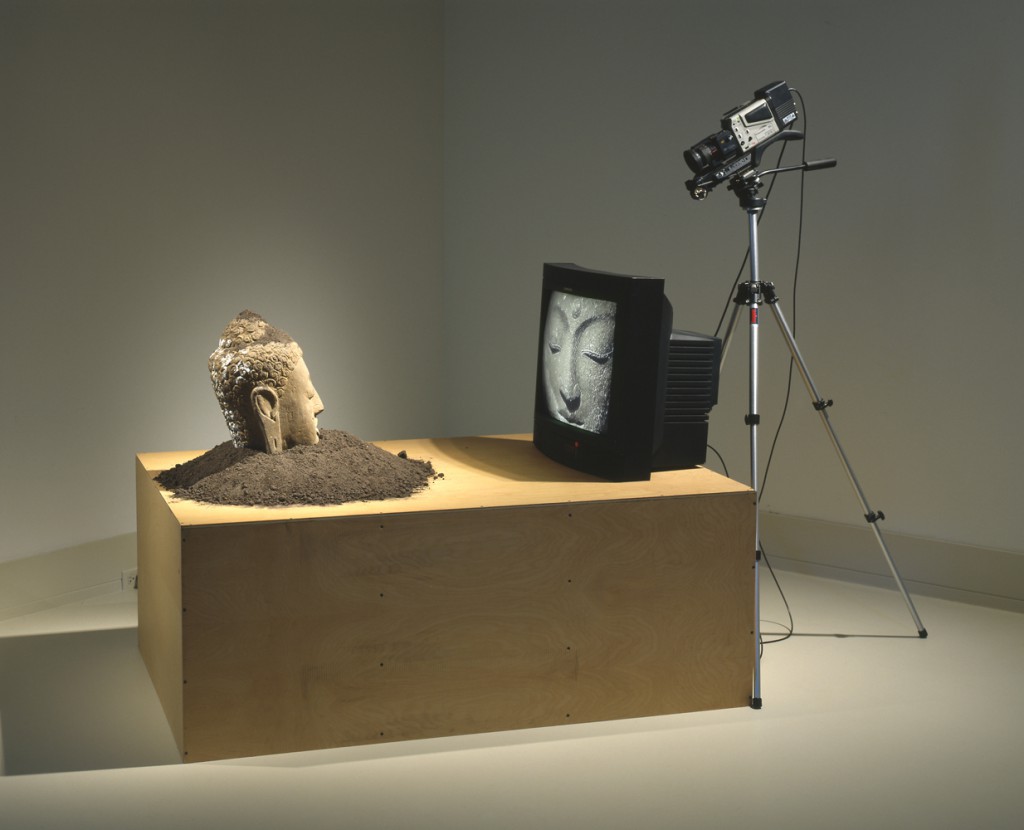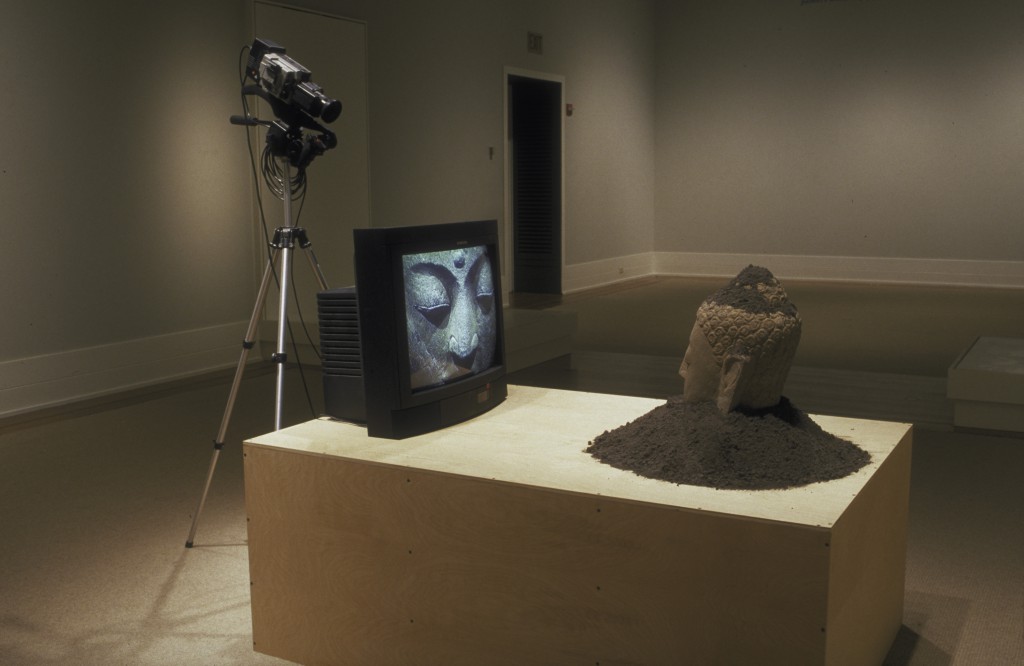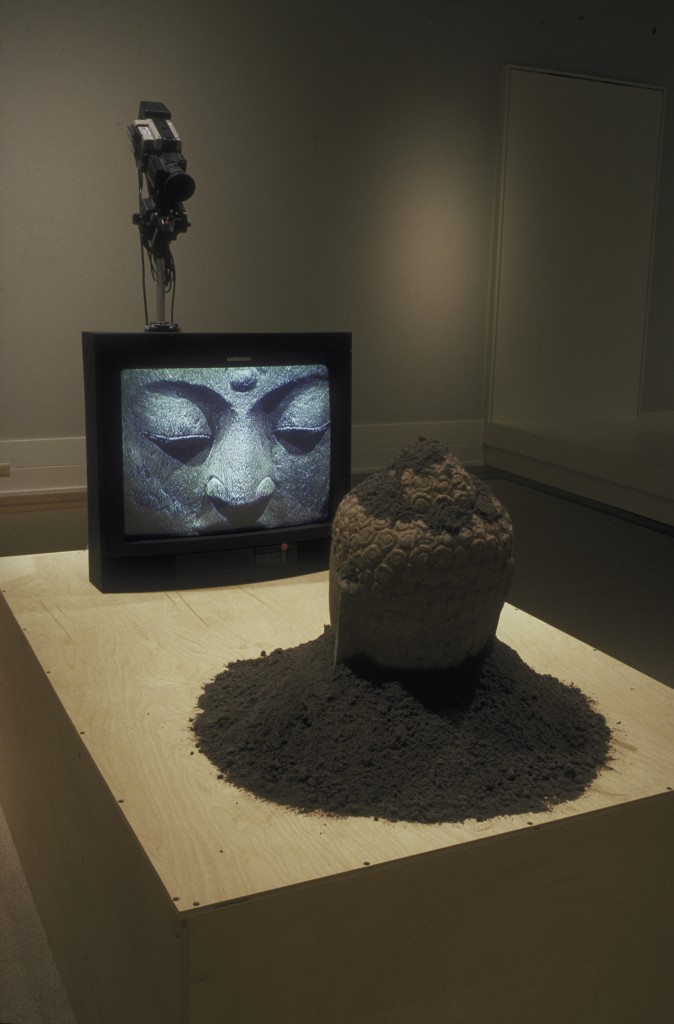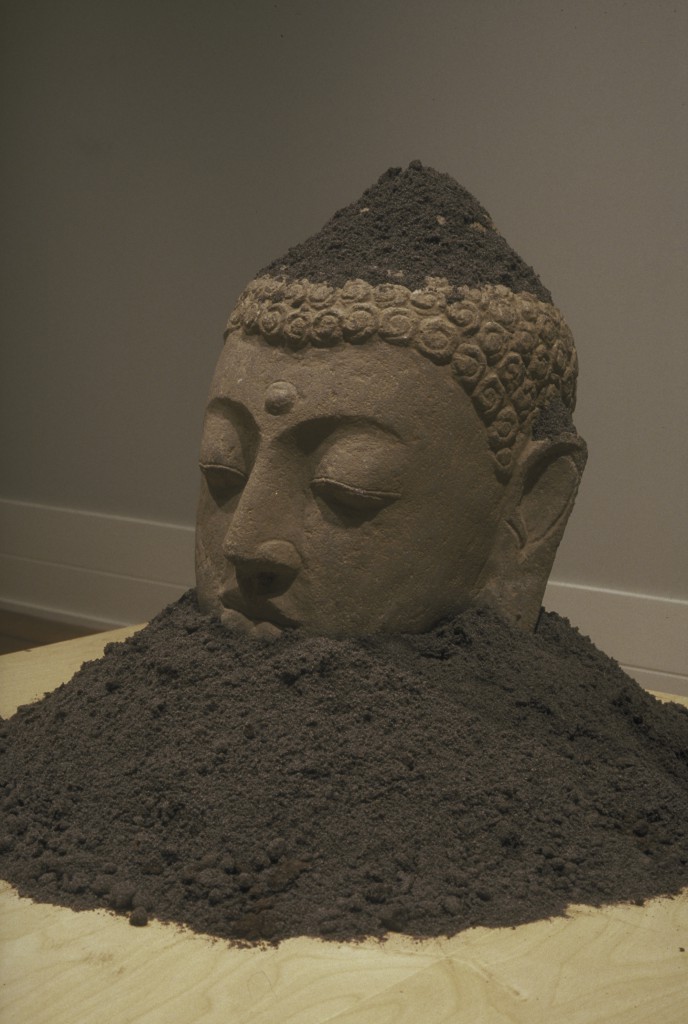 Nam June Paik was born in Seoul, Korea in 1932. Since then his life has greatly influenced the artistic community through his work with video media. Beginning with his first exhibition in 1963 and ending with his final piece in 2004, Nam June Paik challenges conceptual ideas of technology's relationship with human life. In 2000, the Virginia Museum of Fine Arts acquired one of Paik's famous works, Buddha Watching TV.
Before Nam June Paik's experimentation with electronic video art, few others realized the significance of televisions and computers in everyday life. In writer Carla Hanzal's words, "Paik recognized that TV's pervasiveness renders it almost invisible; he sought to create alternatives to TV's capacity to lull, to entertain and to make passive consumers of its audience." By challenging televisions' power, Paik transformed the video image into a way of redefining the restrictions of sculpture and installation art.
Dating back to 1974, the concept of Buddha Watching TV was originally made as a gap-filler for an empty wall in his fourth show in the Galeria Bonino, New York. Shortly before the opening, he came up with the idea of making a TV viewer out of a recently purchased Buddha statue. Since then, Paik has created numerous renditions of this sculpture. In most of these pieces, there is an ancient Buddha in silent contemplation while being monitored continuously on a television set. The Virginia Museum of Fine Art's version of Buddha Watching TV has a stone Buddha head from Indonesia, partially embedded in dirt, signed dramatically across the back by Paik in Chinese and English. The Buddha head appears to observe itself on television where a live image of the unchanging head is continuously relaying to the monitor by the closed circuit camera on the tripod.
When the museum registration assigned number 200.96 to this priceless piece, Buddha Watching TV traveled to an exhibition in Pittsburgh where Paik's installer, John Huffman, put in the object(s) from January 10, 2001 to March 12, 2001. From Pittsburgh, the piece was shipped to Florida and then to New York City where Paik signed his name on the Buddha head. Finally Buddha Watching TV moved through the front doors of the Virginia Museum of Fine Arts and now resides in the Mid to Late 20th Century Art gallery.
"The future is now."
-Nam June Paik
Learn More!