VMFA Art History Classes provide adult audiences with the opportunity to investigate the history of art through dynamic and interactive lectures, gallery visits and discussions. For ages 16 and over.
Cancellation Policy: No refunds unless VMFA cancels a class. VMFA will cancel a class if 12 students are not enrolled one week before the start date.
---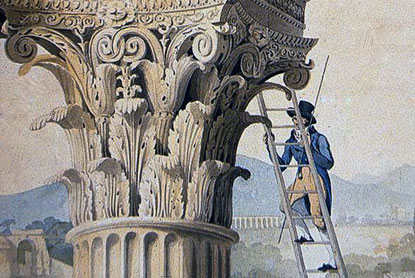 Architectural Literacy [89]
Thursdays, Sep 25 – Oct 16, 1 – 2 pm | Conference Suite & Galleries
Calder Loth, Senior Architectural Historian, Virginia Department of Historic Resources; Member, Institute of Classical Architecture and Art Advisory Council
For architects, interior designers, contractors, old-house buffs, remodelers, realtors, and anybody who wants to know more about traditional architecture, this course covers design and construction details as well as ancient precedents for familiar architectural motifs. Using both famous and ordinary examples, with many from Richmond, this class explores why classical buildings — ancient and modern — look the way they do.

$75 (VMFA members $60)
---
The Middle Ages in France [90]
Wednesdays, Oct 8 – Nov 12, 2 – 3 pm | Pauley Center Parlor
Dr. Donald Schrader, Adjunct Professor of Art History, University of Mary Washington
In spite of endemic warfare and social unrest that the ruling powers were never able to address, France grew to be recognized as the undisputed center of arts and culture in Europe and the world during the Middle Ages. This course explores the rise of the Romanesque and the Gothic artistic movements and looks at how the visual arts reflected and shaped a culture that was by turns gracious and sophisticated, violent and barbarous. Students learn about the grand cathedrals with their extraordinary sculptures and glass, beautiful manuscripts painted for kings and queens, and the precious decorative arts that wielded sacred and secular power.

$90 (VMFA members $75)
---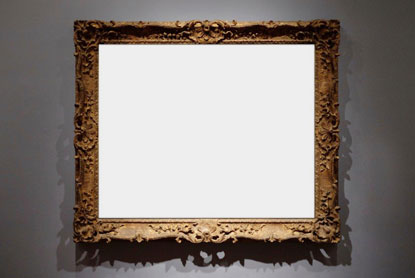 Art Crimes [91]
Thursdays, Nov 6 & 13,1 – 2:30 pm | Pauley Center Conference Room
Dr. F. Johanna Minich,, Adjunct Professor of Art History, University of Mary Washington
Art crime is currently the third-highest grossing criminal enterprise worldwide. This multibillion dollar global industry has a destructive impact on world cultures as well as the world of legitimate art collecting. In this two-part seminar, participants learn about the four major types of art crime —theft, forgery, fakes, and looting — famous examples of each, and international efforts for repatriation.

$45 (VMFA members $35)