It is with pride and a touch of wistfulness that we congratulate Sylvia Yount, Chief Curator and the Louise B. and J.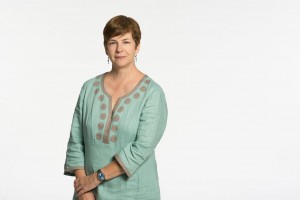 Harwood Cochrane Curator of American Art, who will be joining the staff of New York's The Metropolitan Museum of Art this September as the Lawrence A. Fleischman Curator in Charge of The American Wing.
During her 7-year tenure at the Virginia Museum of Fine Arts, Yount has brought a greater profile to the American art collection, strengthening it with major purchases and gifts that encompass a wide range of media and artists, especially women and artists of color. Under her direction, the active and highly productive department—with a broad and deep patron base—became well-known for its creative displays, nuanced scholarship, and engaging and accessible interpretations that speak to diverse audiences. In addition to presenting exhibitions on the work of the Anglo-American printmaker Clare Leighton and the celebrated African American modernist Jacob Lawrence, Yount has provided leadership as Chief Curator for the museum's 9 collecting areas. She is presently organizing a major exhibition for VMFA on the Colonial Revival phenomenon—Making America: Myth, Memory, Identity— opening in Fall 2015. Read more here. And here. And here.
This is not the first VMFA staff to move to one of the world's most prestigious museums. Former VMFA East Asian Curator Jason Sun is now at the Met, as is Dr. Patricia Gilkison, who was an associate curator of of Ancient art.
But the channel between our two museums flows both ways. Carol Woods Sawyer, Margaret H. & William E. Massey senior conservator of paintings, Ryan Schmidt, VMFA's talented lighting designer, and Tom Zydel, director of membership all came to VMFA from the Met. While he was a student at the University of Richmond, Zydel was an intern in the Marketing and Communications department and upon graduation, was hired at the Met in their membership department. He has since returned to Virginia, to our benefit.
VMFA is honored to have such capable staff in the global world of art museums.
– Suzanne Hall, Chief Communications Officer