The Virginia Museum of Fine Arts Fellowship Program is a vital source of funding for the visual arts and art history in Virginia. VMFA is committed to supporting professional artists as well as art students who demonstrate exceptional creative ability in their chosen discipline. Since its establishment in 1940 by the late John Lee Pratt of Fredericksburg, the Fellowship Program has awarded nearly $6 million in fellowships to Virginians. 2015 marked the 75th anniversary of VMFA's Fellowship Program.
As part of our commitment to Virginians, the Pauley Center Galleries, Amuse Restaurant, the Claiborne Robertson Room, and select spaces at the Richmond International Airport are dedicated to showcasing the work of VMFA Visual Arts Fellowship recipients. In addition, VMFA collaborates with Statewide Partners around the commonwealth to host exhibitions featuring recent recipients of a VMFA Visual Arts Fellowship.
---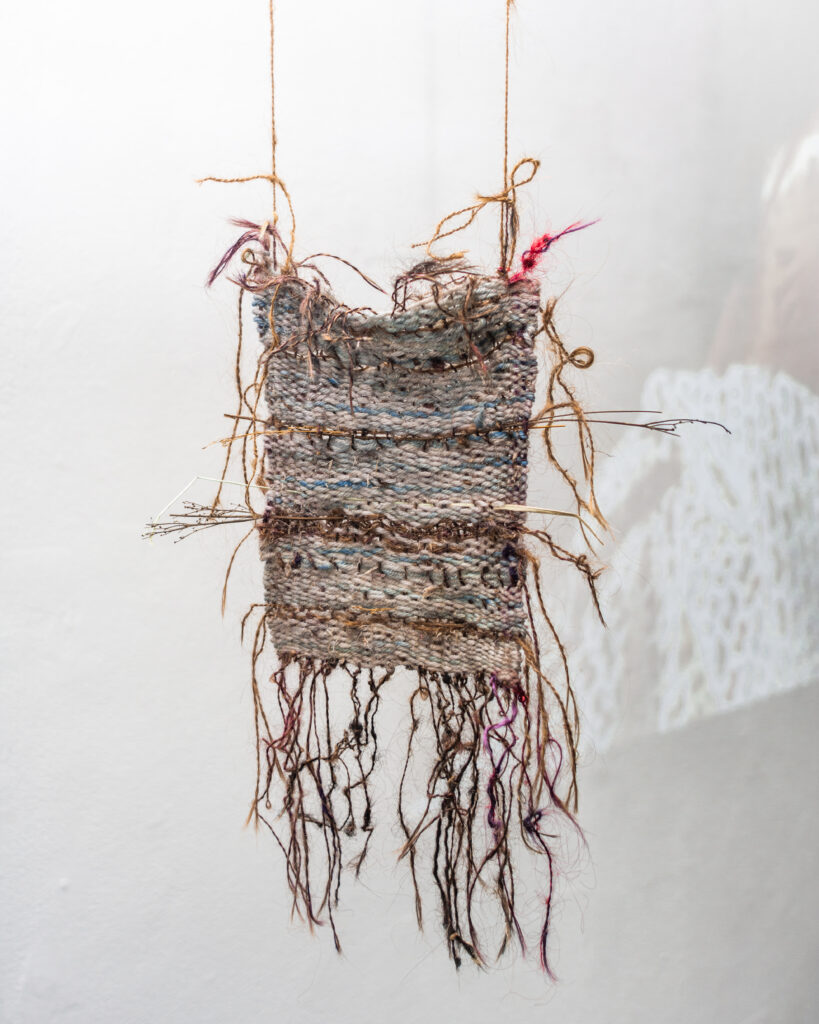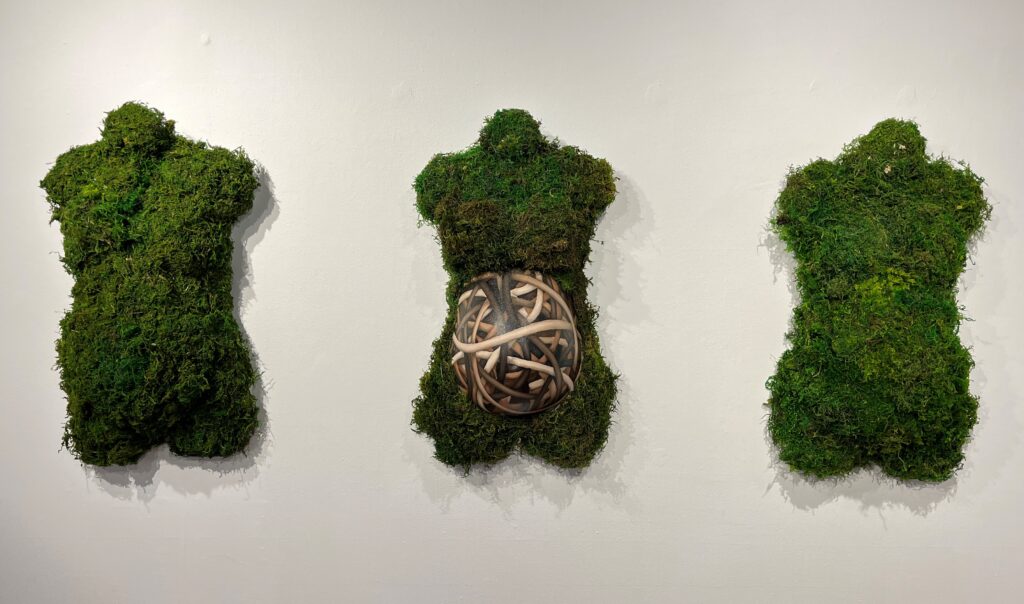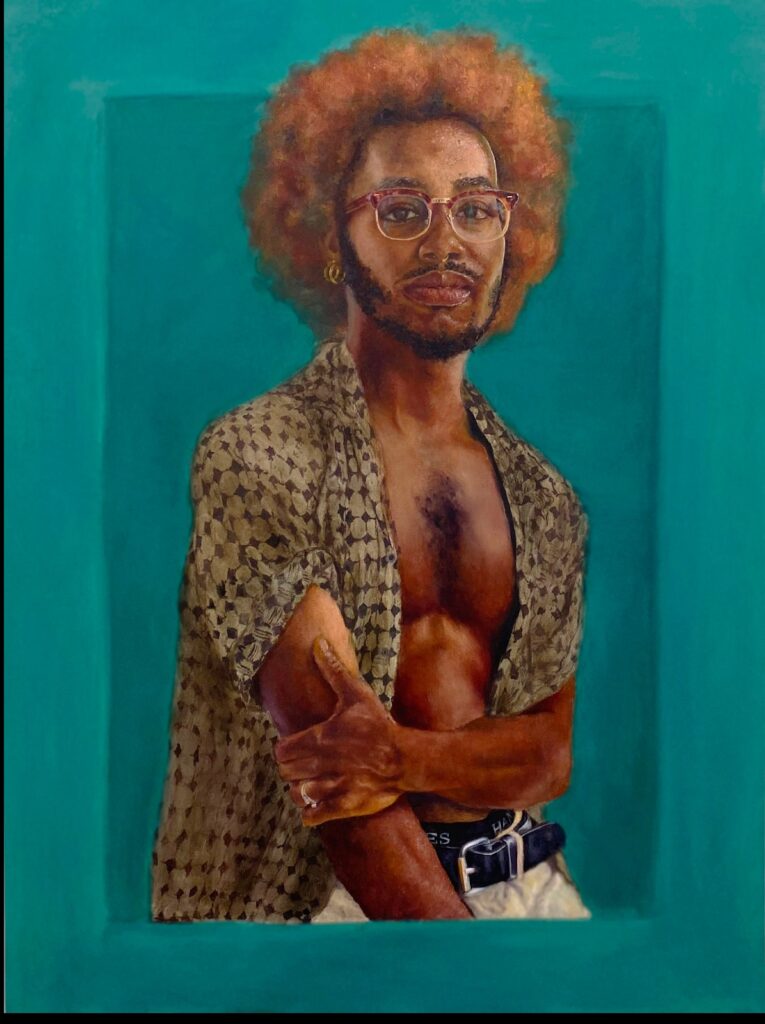 VMFA: Futures
Various Artists
Jun 17, 2023 to Oct 15, 2023 | Workhouse Arts Center | Lorton, VA
The Virginia Museum of Fine Arts and Workhouse Arts Center are pleased to present an exhibition showcasing the work of select 2022–23 VMFA Fellowship recipients. The exhibition comprises a broad selection of humanizing works of ingenuity that liven the art landscape through mixed media sculpture, painting, photography, and new media artworks.
VMFA: Futures highlights the work of seven emerging and established Virginia-based artists and explores the commonalities amongst the artists' work, each sharing themes of place, history, identity, and the body. Exploring forms of differing personal documentation, the exhibition examines the artists' response and dealings with traces of the past, present, and interacting perspectives.
Reception on Oct 14, 6 – 8 pm, during the 2nd Saturday Art Walk.
For more information, please visit: www.workhousearts.org/vmfa

Connect to the Workhouse Arts Center Facebook and Instagram pages.
IMAGES Body Weaving, Elise Wojtowicz | Womb Genesis, Giselle Hobbs | Jerry, Shayne Herrera
---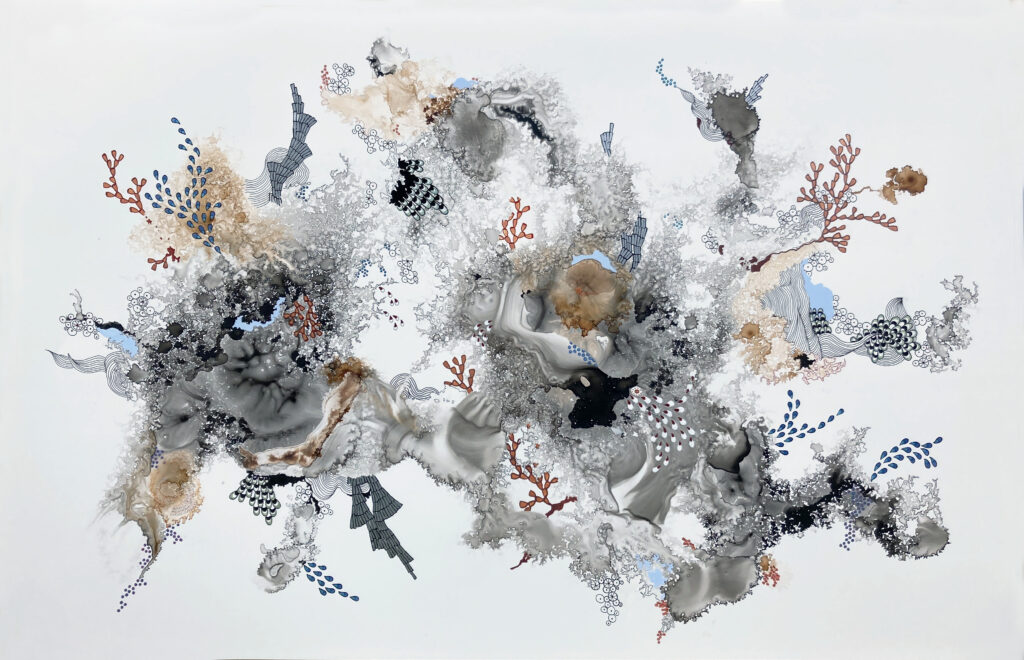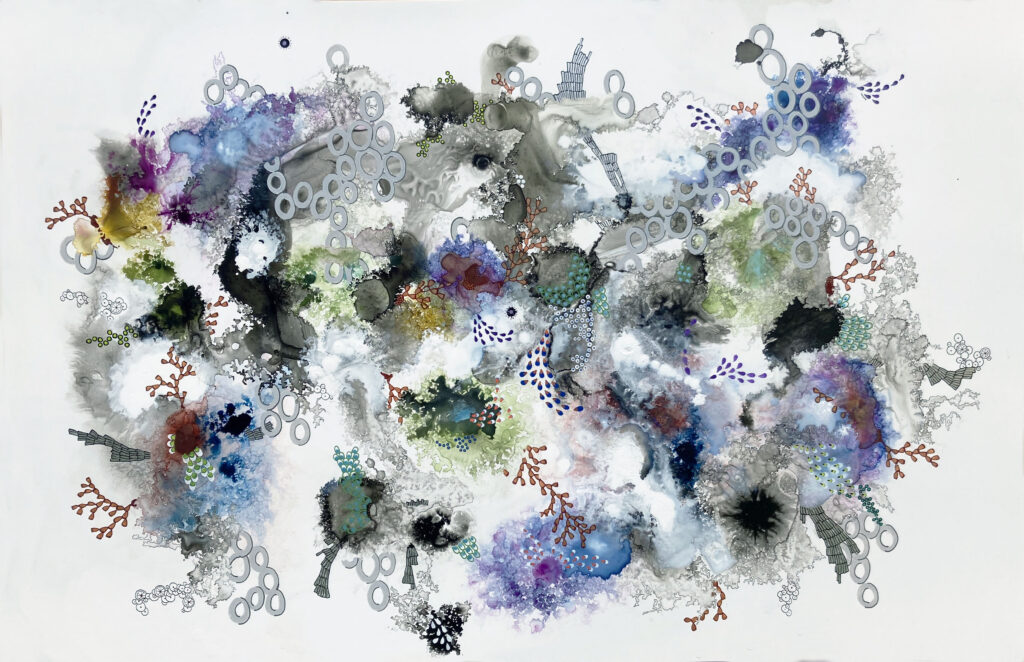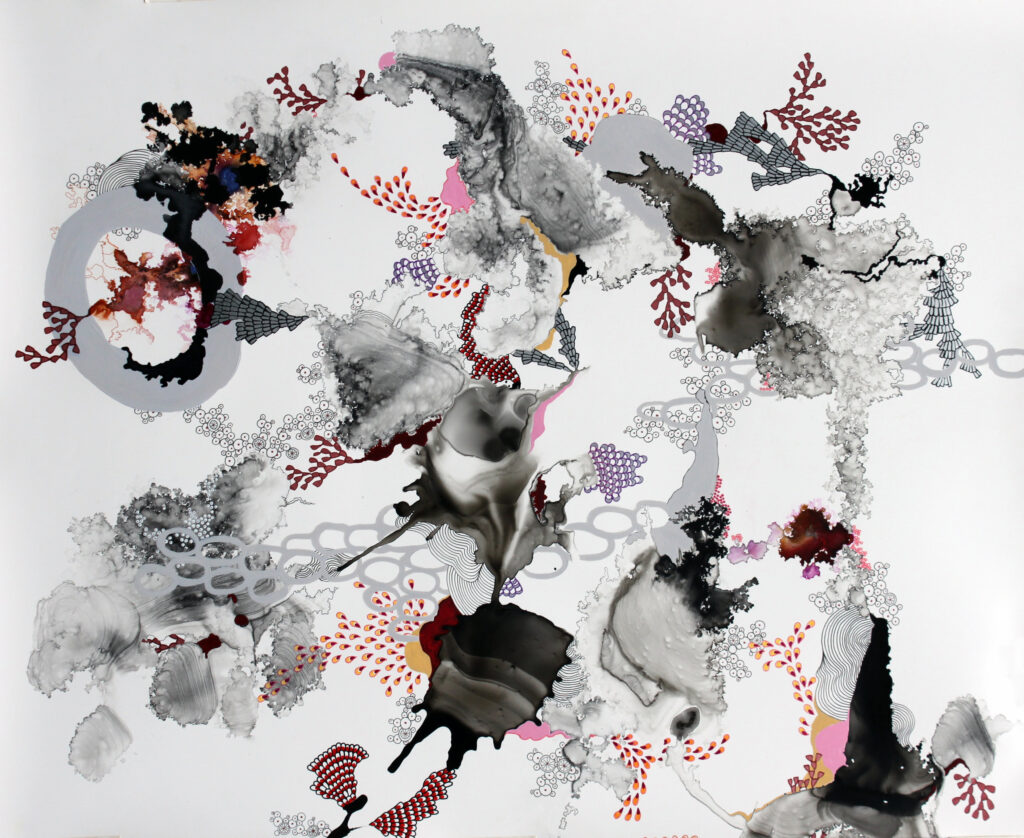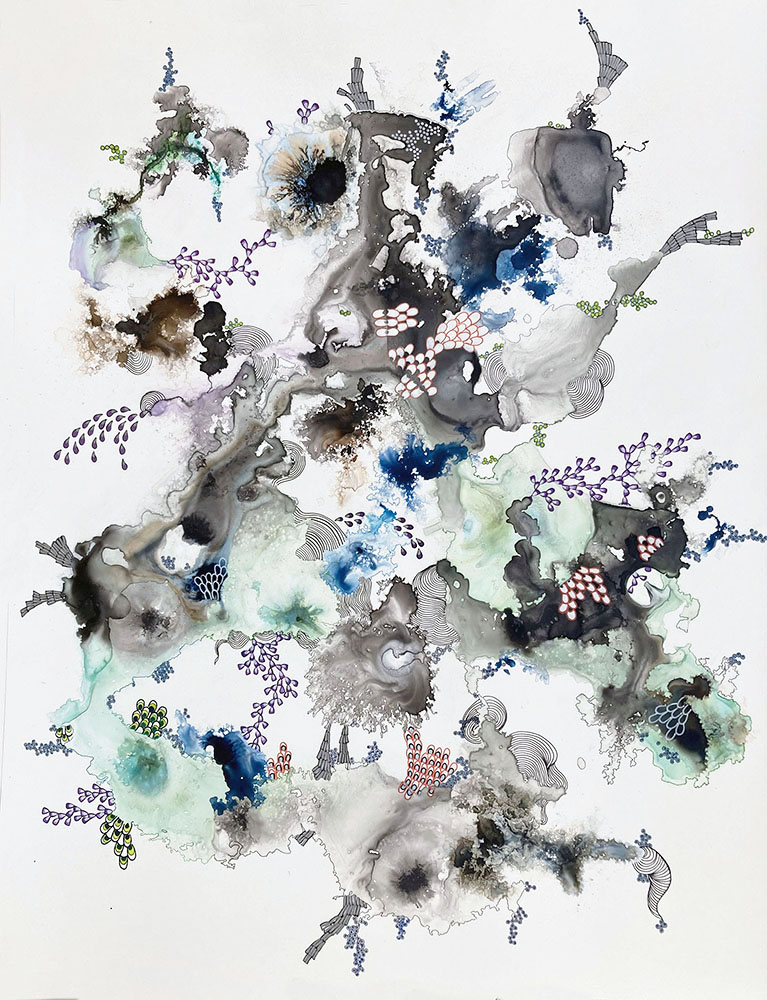 Hiding in Plain Sight
By Shelia Giolitti
Jun 21, 2023 to Feb 5, 2024 | VMFA Amuse Restaurant & Claiborne Robertson Room
Physics proves the fundamental unity of all material existence.
Quantum physics suggests that human consciousness may affect the outcome of physical experiments, suggesting an essential unity not only of all matter and energy but of a universal consciousness that pervades everything.
My preoccupation with interconnectedness as an ongoing process is explored in my work by employing both an uncontrolled use of medium, randomly allowing it to manifest, and a deliberate and controlled set of marks. Each experience, be it random or constructed, leaves its mark. As a whole or in fragments, sometimes less defined than others, but always affecting what comes next. In many instances this is carried on to the next piece in the series, allowing for a continuing dialogue from one work to the next. This allows for a cataloguing of time and the change that it brings within each painting. Different elements find themselves bound within determined space. These boundaries serve both to unite and separate. They are definite or subtle, encroaching and ignored, erased only to reappear, organizing themselves into larger more stable wholes.
Sheila Giolitti was born in 1958 in Florida, raised in Italy, and now lives and works in Norfolk, Virginia. She is a recipient of a 2022-23 VMFA Professional Visual Arts Fellowship.
IMAGES Anthology of Memories #3, Sheila Giolitti | Anthology of Memories #7, Sheila Giolitti | Uncharted Waters #2, Sheila Giolitti | Untitled Conversation #22, Sheila Giolitti
---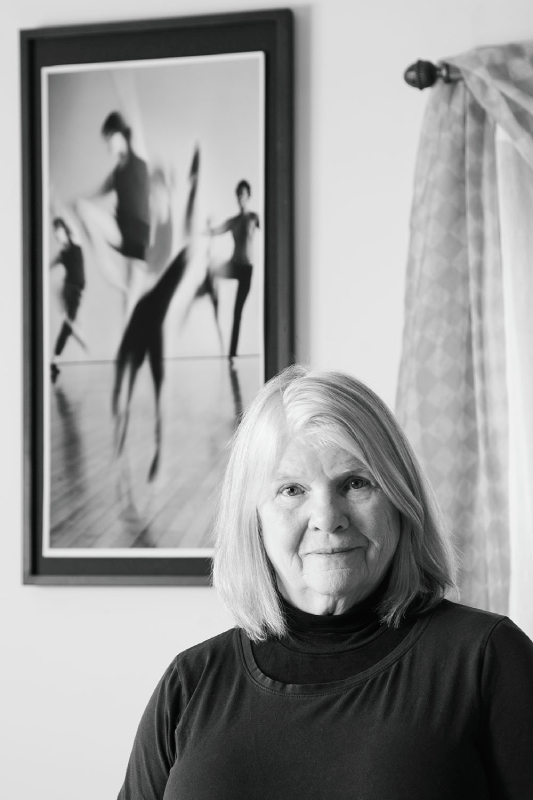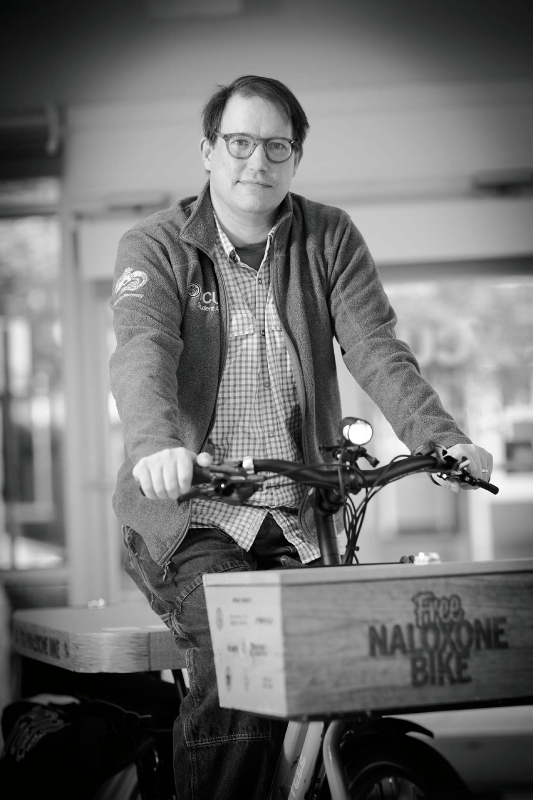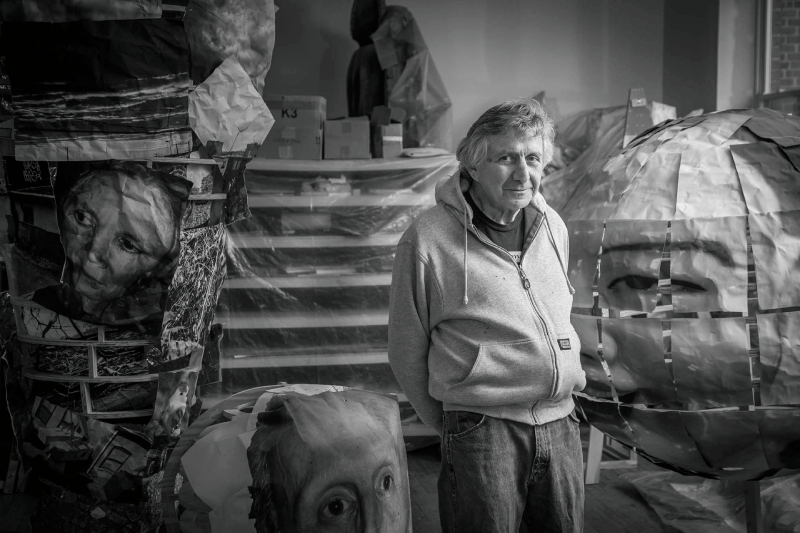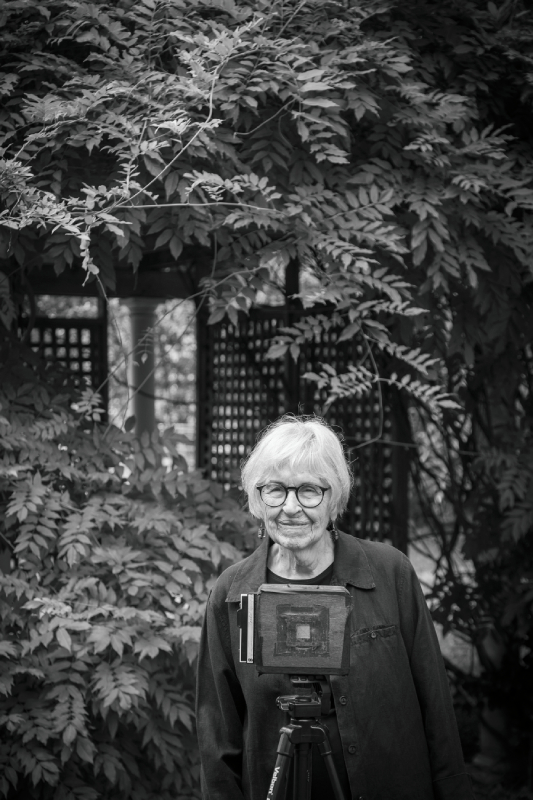 VMFA Fellowship Winners
By John Henley
Mar 9, 2023 to Feb 11, 2024 | Pauley Education Center Galleries
For the past eight years I have been working on a photography project making portraits of Richmond area artists. I was drawn to this idea by a deeply held belief in the extraordinary amount of great art being made in our city.
Virginia is fortunate to have a museum like the VMFA. The artists I have featured in this show have received Fellowship grants from the VMFA. Many of them received the grant early in their career and have gone on to long, productive lives as artists. Some are earlier in the process of building their careers. I know from personal experience that this honor is a tremendous boost to an artist wherever they are on their creative journey.
Making these photographs has been rewarding in so many ways. Meeting and coming to know the artists is perhaps the biggest reward. My hope is that this show serves to honor both these artists and the VMFA for their roles in making this a great art community.
In memory of Myron Helfgott, Bernard Martin, and George Nan.
IMAGES Anne Savedge, John Henley | John Freyer, John Henley | Jon-Phillip Sheridan, John Henley | Myron Helfgott, John Henley | Willie Anne Wright, John Henley
---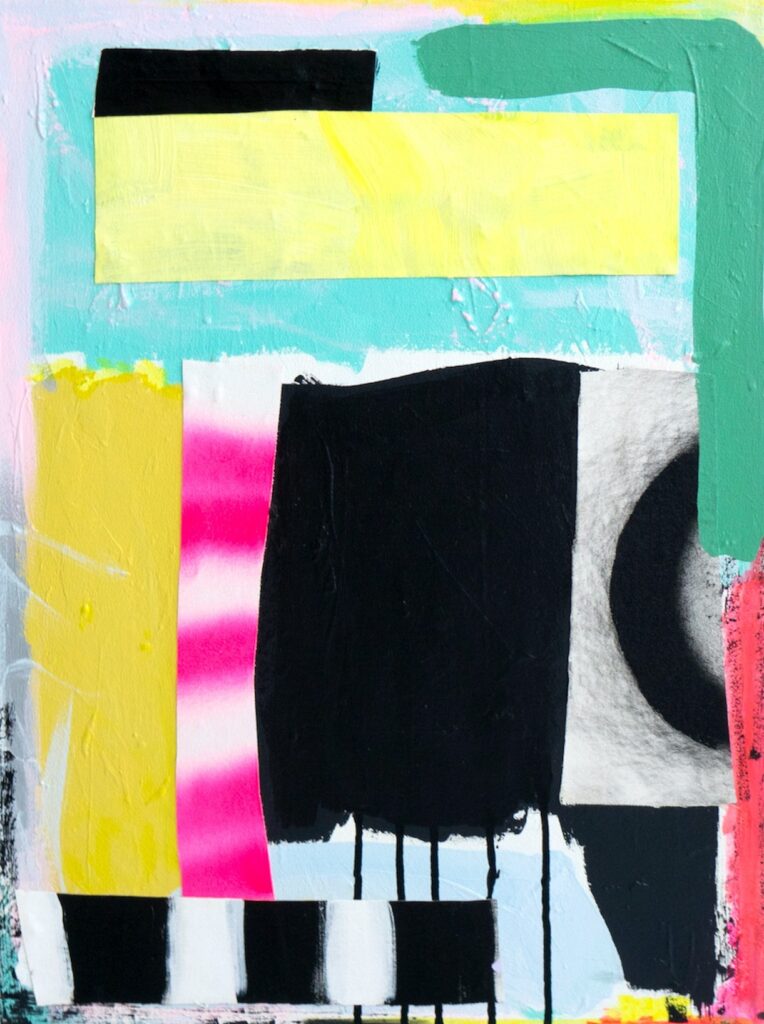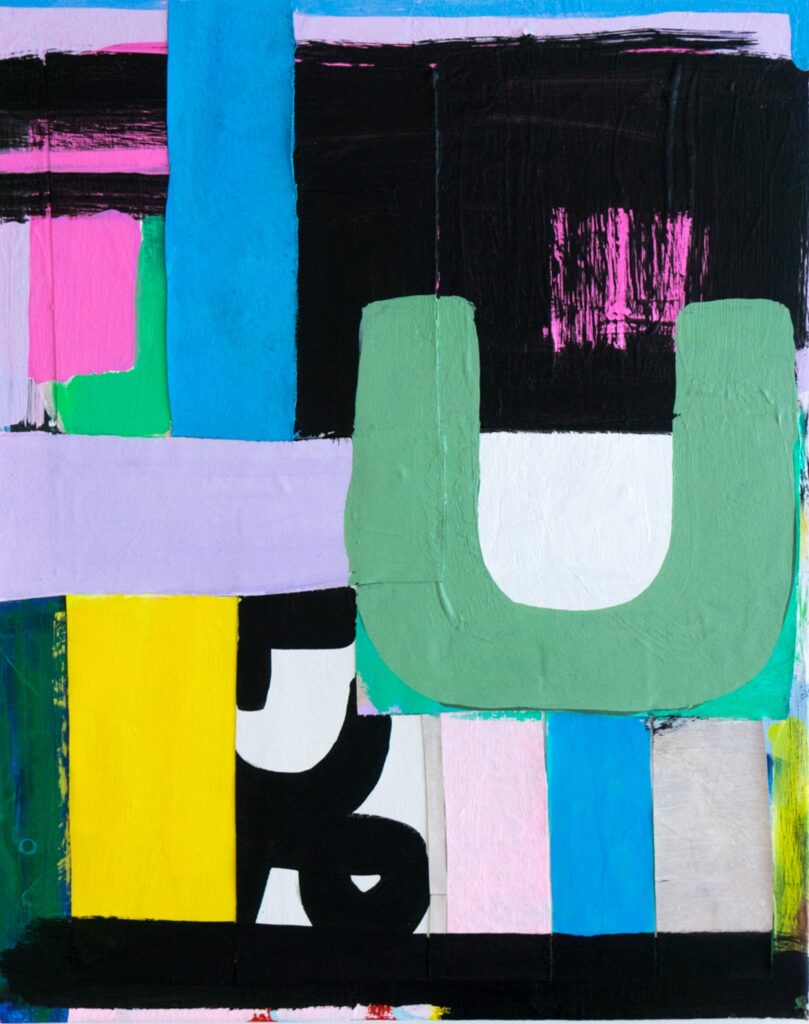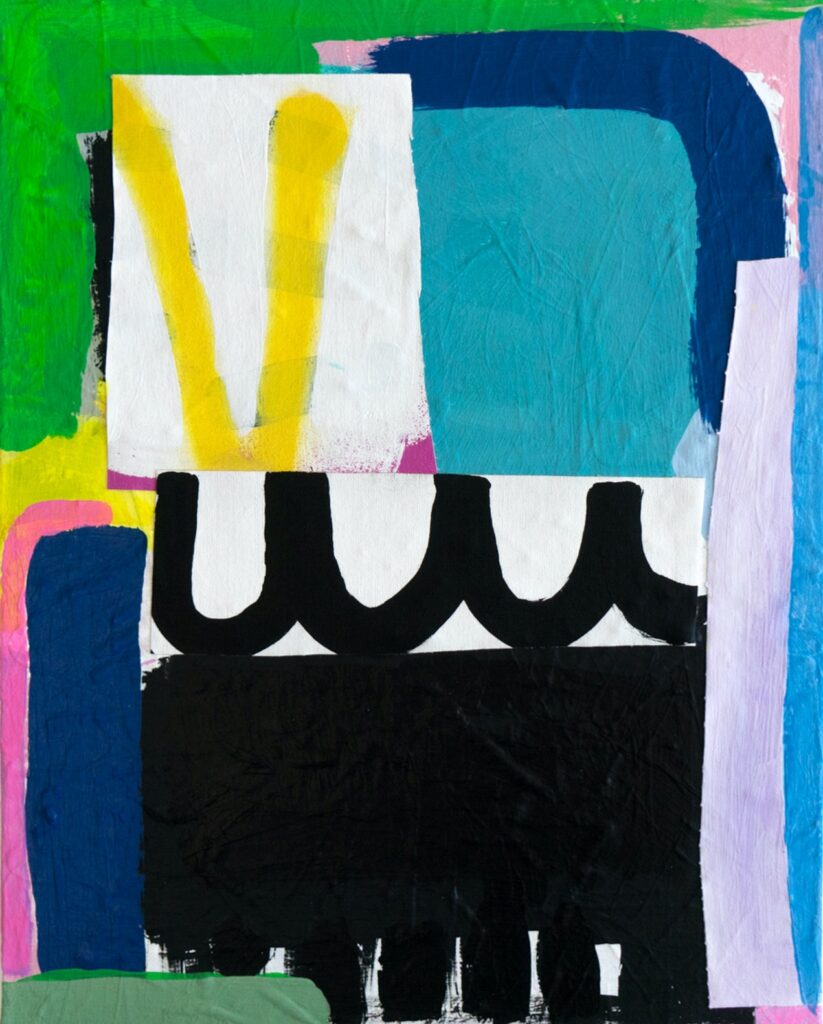 Pink Light, Palaces, and Temples; In Honor of Wanderlust
By Kelly Seeber
Jun 27, 2023 – Feb 4, 2024 | Richmond International Airport
The intensity of Hong Kong at night, a funny interaction with a stranger in an elevator, the wonder of discovery; I'm interested in those moments that encompass the senses and speak to the human experience in a personal, historical, or spiritual context. Common themes surround energy, memory, sensory experience, and connection.
Growing up, San Francisco Bay was incredible ground for wandering, exploring, and creating. Its unique energy and innovation, beautiful landscapes, jagged coasts, and abundance of art and culture was crucial in shaping my art practice philosophy.
Urban cities are endless inspiration, but I also draw from architecture, music, nature, science, spirituality, and symbolism.
I use an ever-increasing amalgamation of methods and materials to push traditional boundaries of color, mark-making, and process.
These works honor the act of exploration. Through exploration, in the studio and out, I've learned to see differently and appreciate more; it is this spirit that underlies my work and process.
Ultimately, I want the viewer to connect with the energy of the work and consider new possibilities and perspectives.
Kelly Seeber is a self-taught artist, photographer, and recipient of a 2017-18 VMFA Professional Visual Arts Fellowship. Born in 1968 and originally from San Francisco Bay, Seeber now lives and works in Virginia.
IMAGES Feels Like This, Kelly Seeber | Orchid Force, Kelly Seeber  | U-Turn Twice, Kelly Seeber  | Yellow Line to Insadong, Kelly Seeber