VMFA on-site teacher workshops provide innovative ideas and activities for interdisciplinary learning. All VMFA workshops are aligned with Virginia's Standards of Learning and model strategies for incorporating works of art into K-12 curricula. Multiple workshops constitute an interdisciplinary series and are suitable for recertification points.
Ckeck back later for information about Teacher Workshops: Fall 2022—coming soon!
Workshops may also be booked by calling 804.340.1405

---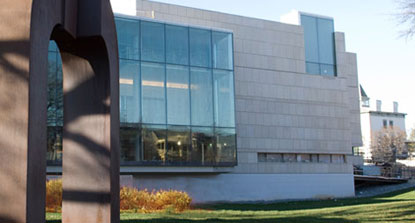 Monumental Moments: Public Art & Public Memory (Encore)
Wed, Aug 10, 9:30 am–4:30 pm | Virginia Museum of History and Culture and Thu, Aug 11, 9:30 am–4:30 pm | VMFA
Don't miss this revised and expanded version of the popular workshop offered in March 2022! This free opportunity is a collaboration between the American Civil War Museum, Black History Museum and Cultural Center of Virginia, the Valentine, the Virginia Museum of Fine Arts, and the Virginia Museum of History and Culture.
What will Richmond's monumental landscape look like in 2122? Come and explore what monuments represent and the ways we might shape public spaces in the future. Investigate how teachers and museums can help students make sense of today's monumental moments.

Free; registration required. Sessions include lunch provided by VMHC on Wednesday and a $15 VMFA Best Café voucher on Thursday.


This two-day teacher professional development workshop focuses on recent changes in Richmond's monumental landscape and how public art and public memory have shaped our community. Teachers will gain skills to help students think critically about how public space is utilized, how public memory is formed, and how monuments and public art reflect history and community values.

Wednesday's session will take place at the Virginia Museum of History and Culture. The morning will feature on-site activities highlighting Virginia history. Following lunch, an afternoon bus tour will visit historic monuments and locations, including the Valentine and the Black History Museum and Cultural Center of Virginia.

Thursday's session will take place at the Virginia Museum of Fine Arts. The morning will include gallery explorations, including a look at Kehinde Wiley's Rumors of War and a new interactive gallery focused on identity. Following lunch, the American Civil War Museum will lead activities culminating in idea-sharing opportunities.

This in-person, two-day workshop is open to K-12 teachers, and is recommended for social studies and art teachers in particular. Participants will receive a professional development certificate for 14 contact hours, lunch, and access to supplemental resources for classroom use.

This workshop will include city-walking tours and gallery adventures. If you have any questions or concerns about the duration or physical requirements of the walking tours, please let us know in advance by emailing VMFA's Twyla Kitts at twyla.kitts@vmfa.museum or VMHC's Maggie Creech at mcreech@virginiahstory.org.

Registration is required by August 1, 2022 and is limited to 30 participants. If the session fills up, please email Twyla Kitts at