On view at the Virginia Museum of Fine Arts from April 16 through July 31, 2022, Whistler to Cassatt: American Painters in France explores American painting in the advent of modernism, uncovering the rich variety and complexity that developed when French avant-garde philosophies and styles melded with American individualism. The exhibition is assembled from international collections and organized by the Denver Art Museum. At VMFA, Dr. Susan J. Rawles, Elizabeth Locke Associate Curator of American Decorative Arts, curated the exhibition for VMFA, its only East Coast venue.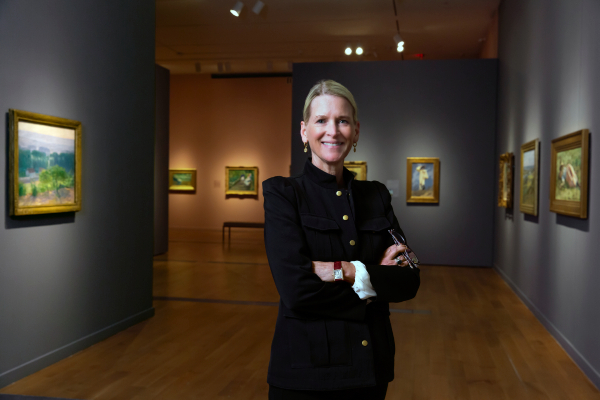 Here Dr. Rawles provides an insightful overview of the pivotal era that is the exhibition's focus. The following article was published in the Winter/Spring 2022 issue of VMFA, the museum's magazine for members. VMFA publishes three times a year, providing news and deeper dives into collections, exhibitions, conservation, programs, and more. Not a VMFA member? Join today!
---
Whistler to Cassatt: American Painters in France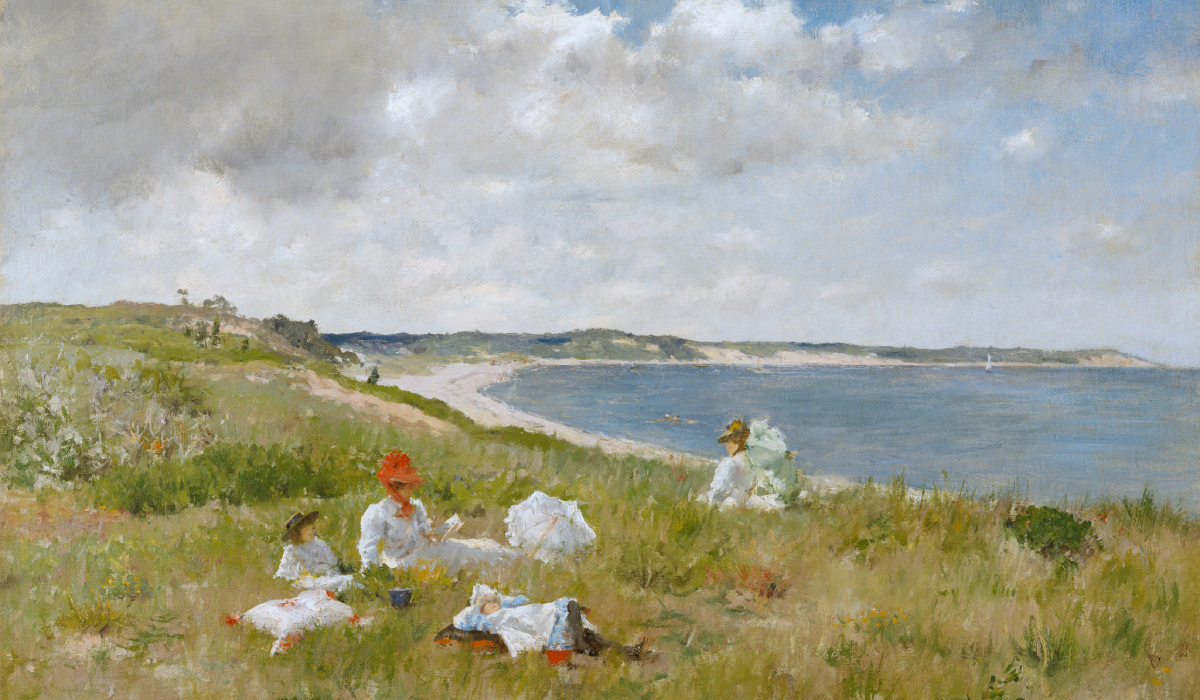 Paris. By the mid-1800s, it was the center of the international art world, and aspiring American painters crossed the Atlantic to train under the influence of its illustrious École des Beaux-Arts. Hoping to acquire the skills and reputation that would bring commercial success on their return to the United States, they entered private studios or ateliers, copied "old master" works at the Louvre, and exhibited paintings at juried competitions. The most important of these was the official Exhibition of Living Artists—the famed Paris Salon—which, begun in 1667, had become an annual event by 1737.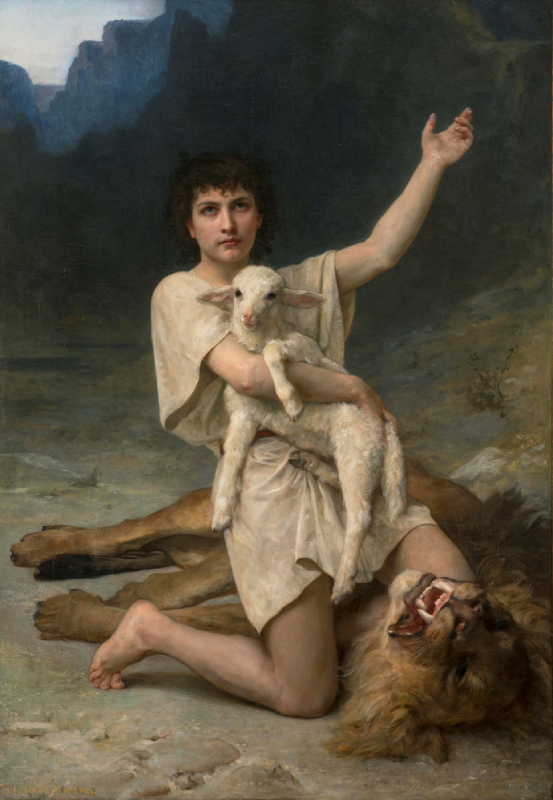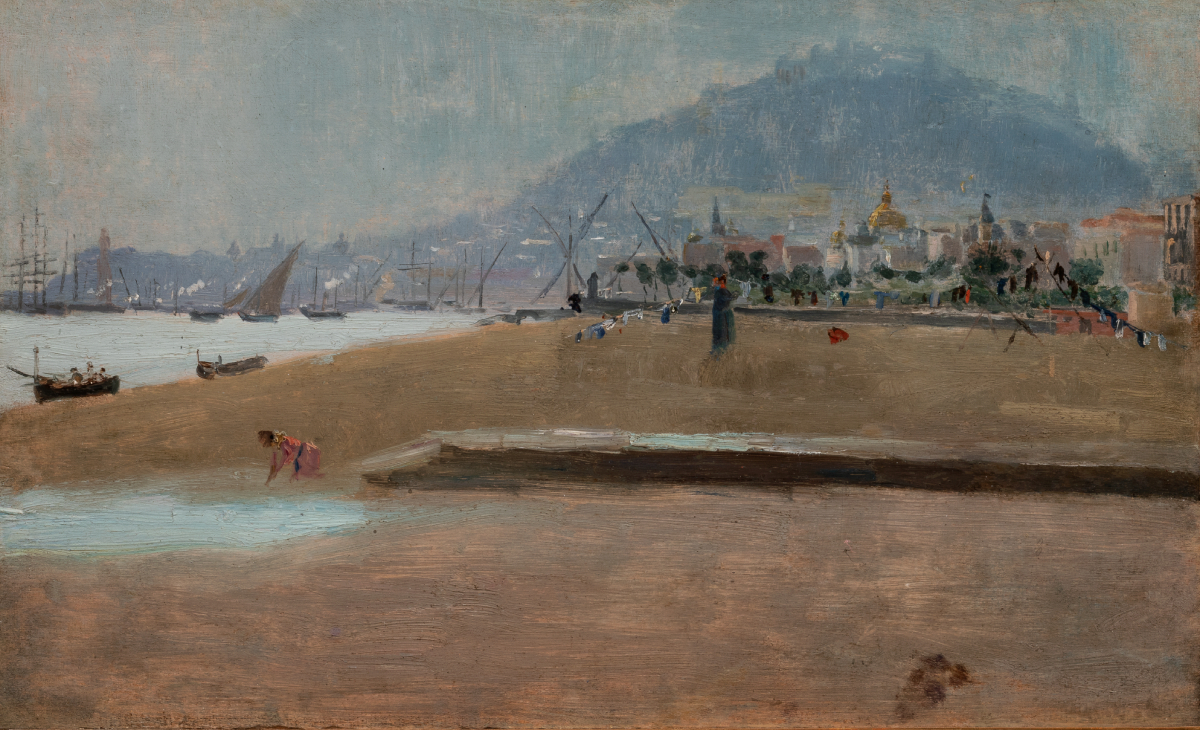 Assembled from international collections, Whistler to Cassatt: American Painters in France features more than 100 works by American artists who traveled to France between 1855 and 1913 to absorb these artistic offerings. Under the École's influence, they adopted academic protocols—drawing from plaster casts, making sketches from the life figure, and learning to favor subject matter and "line" over the more sensual qualities of light and color. Academic tradition advocated subjects that inspired heroic or moral virtue, promoting historical or allegorical themes rendered in a highly polished technique (above, left).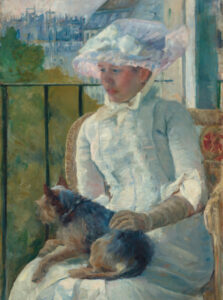 But many American painters also diverged from these practices. James Abbott McNeill Whistler arrived in Paris in 1855 already recognized as an "uncommon genius." By 1870, his ideology of "art for art's sake" had freed paintings from a moral purpose, forging their kinship with music through a technique called "tonalism" that subverted line and subject to variations in color (above, right). Mary Cassatt also struck out on her own. Although her first critical acclaim came in 1868 when Mandolin Player was accepted by the Salon, Cassatt's academic technique gave way to more experimental effects when she was famously invited to become the only American artist to exhibit with the radical Impressionists. She went on to become one of the most important artists of her generation (right).
Both within and beyond academic circles, the influence of more avant-garde teachers exposed American students to the ideologies and techniques of Realism, Naturalism, Tonalism, and Impressionism, undermining the authority of academic dictates and fueling the drive for artistic independence. The force of these stimuli was already hinted at in 1863, when a series of reforms were introduced to modernize the academy's methods and philosophies towards greater individuality and creativity. In that year, more than half of the paintings submitted to the Salon were rejected, and the retaliation of angry artists had prompted Napoleon III to sanction an alternative exhibition called the Salon des Refusés. This established a precedent for additional petite salons organized by private entities, including the eight Impressionist shows held between 1874 and 1886.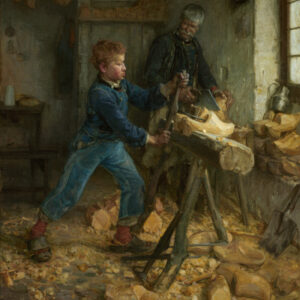 The debates that sparked the Academy's reforms in 1863 reflected broader social and political deliberations of the 19th century, including the dramatic upheavals known as the Revolutions of 1848. Prompted by severe economic conditions and bolstered by radical publications promoting ideas of nationalism, liberalism, and democracy, France's February Revolution toppled the monarchy and replaced it with a Second Republic that lasted until the restoration of a Second French Empire in 1852. Though the United States did not experience the political disruption faced by many European monarchies, it did feel the impact of foreign economic depressions, which caused more than 25 million people to migrate to America between the Civil War (1861–65) and World War I (1914–18). Their arrival fueled the nation's urban industrial engine and generated its escalation into a global power. But the period between the mid-19th and early 20th centuries also brought a kaleidoscope of social, economic, and political change that expanded and complicated ideas about democracy, thrusting America into a state of flux and challenging its quest for a national identity.
Ultimately, the country to which many American painters returned was not the same as the one they left. Into this clash of old and new, they introduced techniques and subjects inspired by their French experience, but the training they received during their French immersion resulted in works often criticized as un-American. Many returning artists adjusted their compositions to satisfy the demands of the marketplace. Others responded to institutional resistance by breaking away from conservative organizations to associate with like-
minded painters: in 1877, a more progressive Society of American Artists broke off from the National Academy of Design; in 1898, when the Society proved hostile to Impressionism, an association called The Ten American Painters was formed. Led by artists John Henry Twachtman, J. Alden Weir, and Childe Hassam, and inspired by Claude Monet's mantra, "paint what you really see . . . enveloped in sunlight and atmosphere," The Ten fused local subject matter with a hybrid Franco-American technique to create an American variation on Impressionism (top). They were succeeded by The Eight, a collective of artists that included Maurice Prendergast and Robert Henri, who drew inspiration from a spectrum of sources, both conservative and avant-garde, while remaining independent of any one tradition. Advocating an individual and experimental approach to art, many captured the leisurely pursuits of America's middle classes while others turned to grittier themes. Inspired by Henri, a handful went on to engage in a Social Realist movement that pressured for reform through paint (right).
Narrating the story of the American painter in France provokes a question that has plagued historians since the birth of the United States: who and what constitutes the "American" in American art? Whistler to Cassatt: American Painters in France highlights the complexity of this transitional age when international stimulation and local mediation collided to inform the direction of American painting.
---
IMAGES Idle Hours (detail), ca. 1894, William Merritt Chase (American, 1849–1916), oil on canvas. Amon Carter Museum of American Art. The Shepherd David, ca. 1895, Elizabeth Jane Gardner Bouguereau, (American, 1837–1922), oil on canvas. National Museum of Women in the Arts , Washington, DC. Gift of Wallace and Wilhelmina Holladay. The Beach at Marseille, ca. 1901, James Abbott McNeill Whistler (American, 1834 –1903), oil on panel. Terra Foundation for American Art, 1992.143. Young Girl at a Window, ca. 1883-85, Mary Cassatt (American, 1844–1926), oil on canvas. National Gallery of Art, 2014.79.9. The Young Sabot Maker (detail), 1895, Henry Ossawa Tanner (American, 1859–1937), oil on canvas. Nelson-Atkins Museum of Art, 95-22. L'Apéritif, 1926, William Glackens (American, 1870–1938), oil on canvas. Virginia Museum of Fine Arts, James W. and Frances Gibson McGlothlin Collection, L2015.13.21