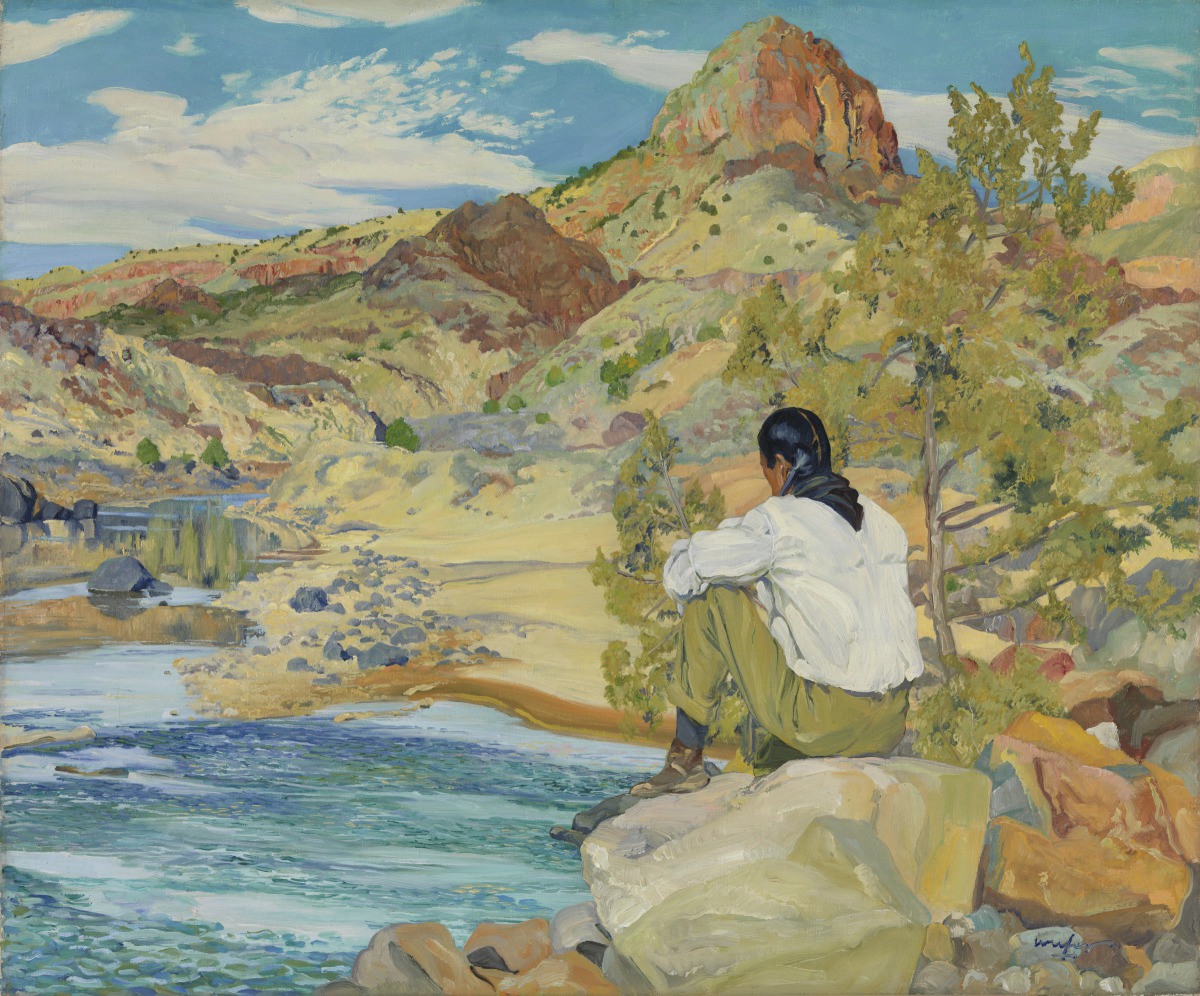 On the Rio Grande (Rio Grande November) (Primary Title)

Walter Ufer belongs to the Taos Society of Artists, the leading exponents of figurative painting in early 20th-century America. He joined the group in 1917, specializing in portraits of Pueblo Indians and vivid landscapes fluidly painted in a high-key palette with textured brushwork. On the Rio Grande melds his sensitive portrayal of a reflective native figure (his favorite model, Jim Mirabel) with the lushly rendered New Mexico setting. A strong supporter of individual freedoms and a devout Socialist, Ufer was deeply concerned with the plight of the Pueblo Indians and what he viewed as their centuries-long oppression.
Signed lower right: w ufer
J. Harwood and Louise B. Cochrane Fund for American Art
Minneapolis, Minnesota, Minneapolis Institute of Arts, Annual Exhibition, 1927
Providence, Rhode Island, Rhode Island School of Design, Annual Exhibition of Recent American Paintings, 1927

Image released via Creative Commons CC-BY-NC
Some object records are not complete and do not reflect VMFA's full and current knowledge. VMFA makes routine updates as records are reviewed and enhanced.