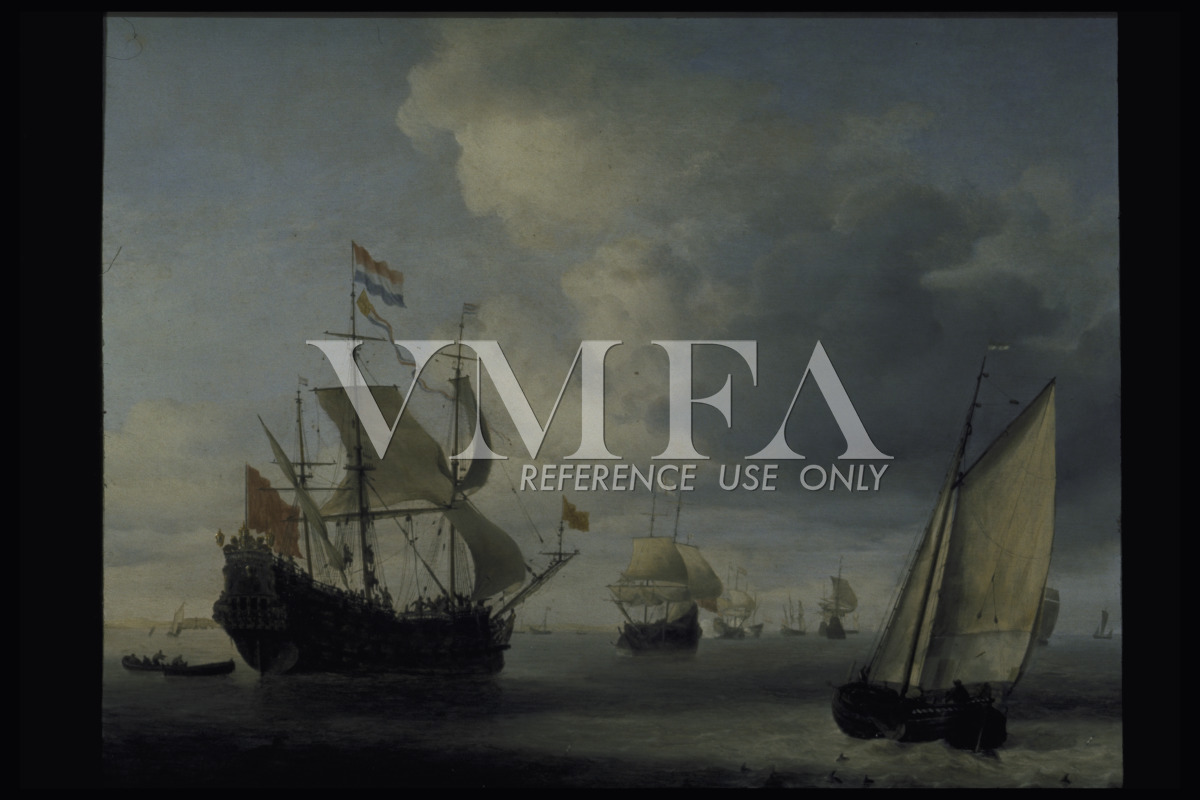 The Dutch Ship 'Eendracht' under Easy Sail in a Light Breeze with a Galliot Close-hauled (Primary Title)

The famous vessel Eendracht, whose name means "Concord" in Dutch, was a symbol of the Netherlands' maritime reach, sailing as far as Australia in 1616. Dutch painting during this period was highly specialized, and artists were much appreciated for their realistic approach to their subjects. Beerstraten was a pupil of the most famous and successful of sea painters, Willem van de Velde.
Adolph D. and Wilkins C. Williams Fund
Image released via Creative Commons CC-BY-NC
Some object records are not complete and do not reflect VMFA's full and current knowledge. VMFA makes routine updates as records are reviewed and enhanced.