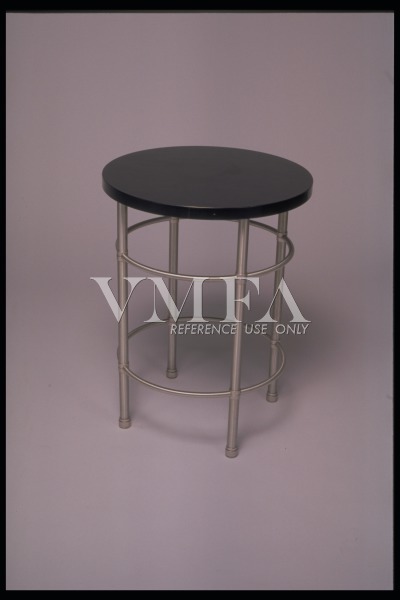 Circular Table (Primary Title)

Label marked "Property 001084 Commonwealth of Virginia" adhered to underside of table top. Remnants of second sticker also visible.
National Endowment of the Arts Fund for American Art
None currently indicated, see file
©artist or artist's estate
Some object records are not complete and do not reflect VMFA's full and current knowledge. VMFA makes routine updates as records are reviewed and enhanced.